Young African Migrants Caught in Trafficking Machine
ZAWIYAH, Libya — The no-money-down offer was too tempting for the children to resist. Smugglers had offered the boys and girls transportation out of the refugee camps along the Eritrean border, across the African deserts and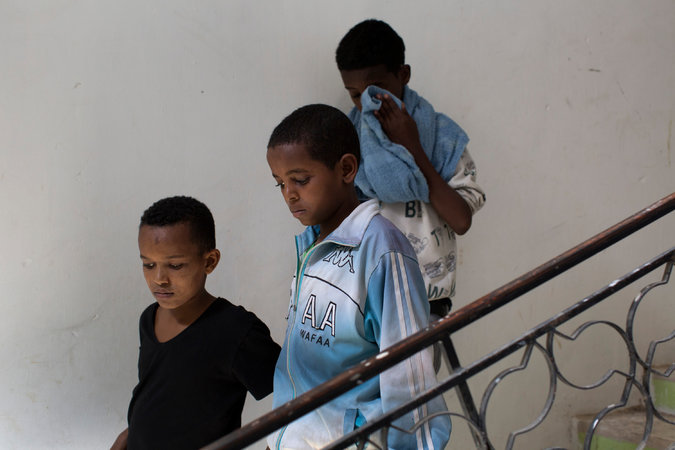 ZAWIYAH, Libya — The no-money-down offer was too tempting for the children to resist.
Smugglers had offered the boys and girls transportation out of the refugee camps along the Eritrean border, across the African deserts and the Mediterranean Sea, to a new life in Europe. There, they could quickly win asylum and bring along their parents, the smugglers assured them. Payment could come later.
By the time the smugglers had conveyed the boys and girls to Libya, however, the offer had become an ultimatum. The children, some as young as 8, called their parents to relay a demand from the smugglers for more than $3,200. For parents, failure to send the money meant abandoning their sons and daughters to the chaos of Libya.
Zackarias Hilo, 19, the oldest of about 40 Eritrean boys held by the authorities here at the time of a recent visit, said his father had initially exclaimed that he was too poor to pay. "Then I am dead!" Zackarias replied.