The Religious in Eritrea welcome Ethiopian peace offer
The Religious in Eritrea welcome Ethiopian peace offer Eritrea's Catholic religious men and women embrace the olive branch of peace from Ethiopia and urge their country's leaders to accept the offer. Agenzia Fides - Asmara "The step taken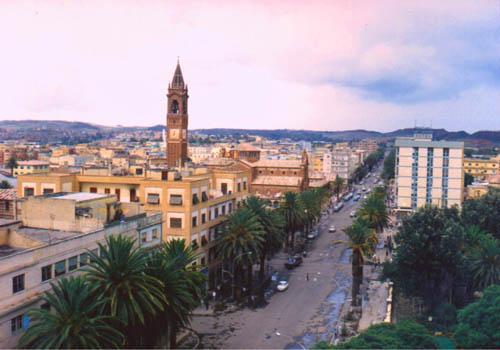 The Religious in Eritrea welcome Ethiopian peace offer
Eritrea's Catholic religious men and women embrace the olive branch of peace from Ethiopia and urge their country's leaders to accept the offer.
Agenzia Fides – Asmara
"The step taken by the Ethiopian government is positive and fills our hearts with happiness. Now it is up to (Eritrean President) Isayas Afeworki to act. He will decide if he really wants to make peace," These are some of the comments from the Catholic religious men and women in Eritrea.
Ethiopia is ready to cede disputed territories
In April, this year, Abiy Ahmed became Ethiopian prime minister. Africa's youngest head of government, 42-year-old Abiy has surprised many inside and outside Ethiopia with his fast-paced radical reform agenda since taking office. He has quickly lifted a state of emergency; vowed to end months of deadly protests and released thousands of political prisoners. On Tuesday, Abiy announced that Ethiopia would implement the Algiers peace agreement that requires it to cede the disputed territories with Eritrea, including the border town of Badme, which it has occupied for more than twenty years.
At the root of it all is a bitter and bloody two-year conflict between Ethiopia and Eritrea that led to the loss of thousands of lives on both sides. The tensions and enmity have lingered on and provided the Eritrean government with a convenient excuse for repression of its people citing the importance of readiness for war with Ethiopia.
Eritrea's religious urge reconciliation
This week, Eritrea's religious commended Ethiopia's willingness to cede the disputed territories to Eritrea and put an end to the twenty-year tensions.
"What we ask ourselves is if peace with Ethiopia is really convenient for Isayas Afeworki," the religious who cannot be named for security reasons told Agenzia Fides.
Eritrea is considered one of the most repressive countries in the world. The Eritrean government exercises absolute power over the country and has banned opposition parties in the country. The state does not have any independent media.The United Nations' Security Council imposed an arms embargo on Eritrea in 2009 because the government was providing political, financial and logistical support to militant groups in Somalia. Eritrea has always denied the accusation.
Eritreans and Ethiopians are brothers and sisters
The religious in Eritrea say they dream of a country where there is peace.
"Ethiopians and Eritreans are brothers and sisters. They have the same origins. They speak languages which come from the same linguistic family (ge'ez). They have the same religious traditions; the same costumes and even the same cuisine. They are called to reconciliation and to living together," Agenzia Fides quotes Eritreanreligious men and women.
(Additional reporting –AP)