The London Building Democracy in Eritrea Conference and the Unwarranted Criticism it stirred
By Petros Tesfagiorgis   A British Baroness, a certain Kinnock, appears to have found new zeal to sponsor notorious Eritrean quislings for nefarious ends. One would have thought she could devote her time to pressing domestic problems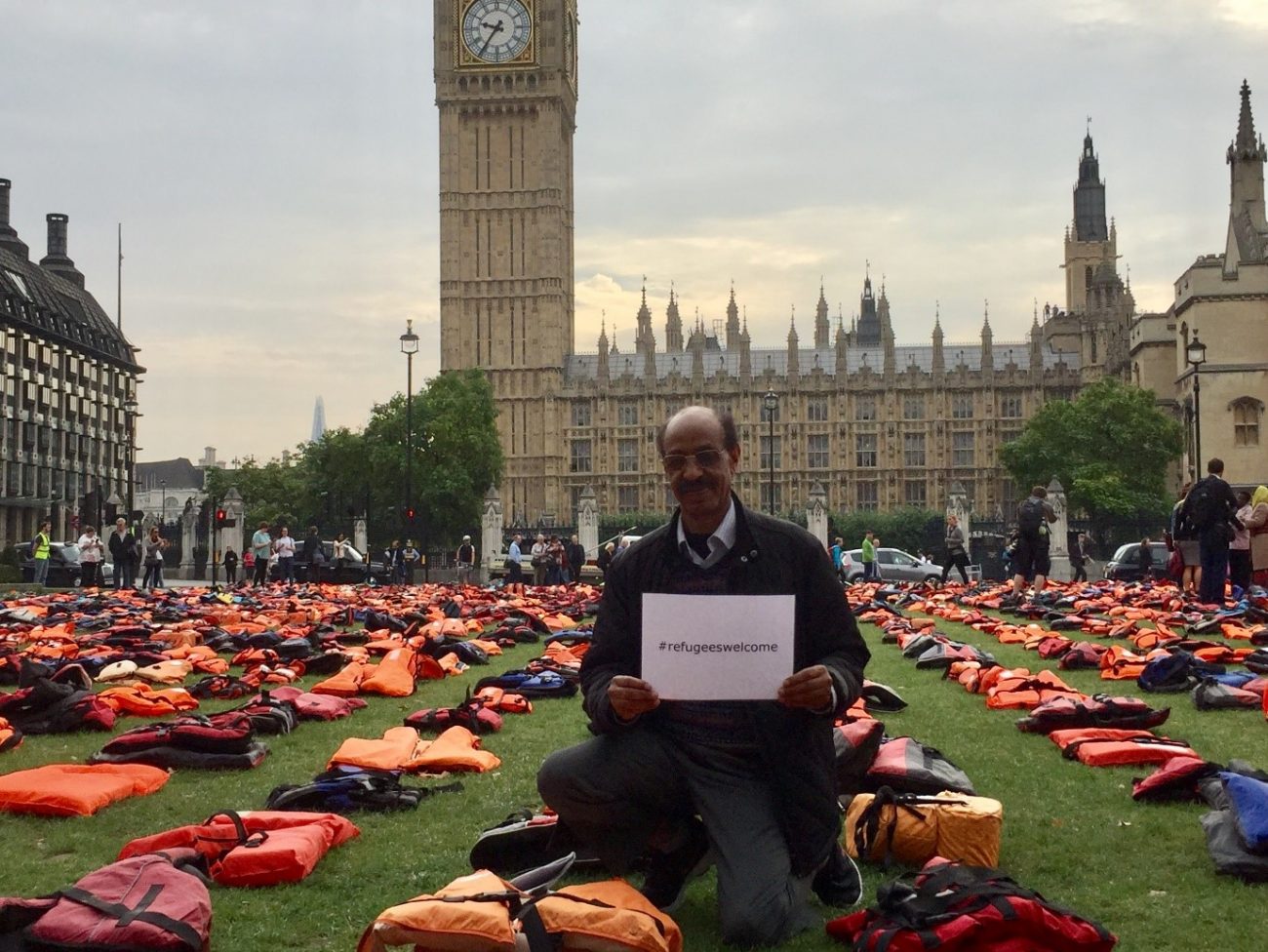 By Petros Tesfagiorgis  
A British Baroness, a certain Kinnock, appears to have found new zeal to sponsor notorious Eritrean quislings for nefarious ends. One would have thought she could devote her time to pressing domestic problems (relevance of the Institution in which she is life-peer, Bre-exit etc).
— Yemane G. Meskel (@hawelti) April 26, 2019
Democracy abused: a futile TPLF/MLLT gathering geared to sabotage #Eritrea #Ethiopia #SomaliaPeace Building Efforts pic.twitter.com/LSgFuBvMKB
— Ambassador Estifanos (@AmbassadorEstif) April 27, 2019
Eritrea Focus's 'Building Democracy in Eritrea' conference has stirred unwarranted criticism The above two tweets are from Yamane Gebremeskel, Eritrea's Minister of Information and Estifanos Afeworki, Eritrea's Ambassador to Japan, respectively. Not surprisingly, the two government representatives have tried to twist the facts and convince people that the conference was sponsored by Baroness Kinnock and the TPLF.
What has startled me is that Awate.com and Saleh Gadi seem to have joined the foray to discredit Eritrea Focus. Saleh Gadi labelled the London Conference as an undertaking of some Europeans, especially Mirjam Van Reisen and Martin Plaut. He has issued a 'hands off' warning against the latter. Mirjam was not involved at all, she was not even at the conference. It is true she is a giant of a woman who has done a lot to expose the gross human right violations in Eritrea and we only wish she were at the conference.  She or her organisation, Europe External Policy Advisor (EEPA) have not only co-sponsored conferences in support of Eritrean refugees but also in cooperation with other organisations has held the EU accountable for funding Libya to keep Eritrean and other African refugees in detention camps in order to prevent them from sailing to Europe.
Knowingly or otherwise, Saleh Gadi, has fallen in a criminal conspiracy with the PFDJ in his attempts to discredit Eritrea Focus, albeit for a different reason. The fact that the three of them pointed their fingers at three different directions is further evidence of their failed tactics of disinformation.  Of course, the contribution of Martin Plaut in exposing the gross human rights violations in Eritrea is substantial as to merit him an attack by YPFDJ thugs outside the British Library in London. Martin has a big heart for the people of Eritrea that started over three decades during his visit to the liberated areas in Sahel. We are very proud of his contribution and partnership.
The articles at Awate.com and Saleh Gadi's videos have attempted to present EF as an unknown quantity and its directors as rookies, with little knowledge and understanding of Eritrean politics. Eritrea Focus might be relatively new as an organization, but has achieved a quality work more than most Eritrean organizations have done in their decades of existence.
It has done a lot of work prior to this conference. It works with a clear objective, has built a viable institution that is why many organisations have found it reliable to work with.
To my knowledge, it is the only organization that has managed to create a parliamentary committee on Eritrea in any democratic country – the All Party Parliamentary Group on Eritrea (APPG). Baroness Kinnock of Holyhead was instrumental in the creation of the APPG, and no wonder she was the main target in Yamane Gebremeskel's twit. Eritrea Focus regularly engages with these parliamentarians on human rights abuses in Eritrea. It has organised parliamentary hearings on Eritrean refugees, religious persecution in Eritrea, EU's migration policy, to mention a few. The London conference was unique because it was opened by the chair of APPG who promised full support to our struggle for democracy and justice.
A few years back, a group composed of a lobbyist lawyer, a Nevsun PR and Professor Asmarom Legesse were due to address the House of Lords but Baroness Kinnock protested that the group was advocating for a repressive regime and it would be a scandal to allow them to speak in the Parliament. The meeting got cancelled. Humiliated, they booked another venue. It too was cancelled.
In 2019, EF organised a Photo Exhibition and published an exhaustive report on the mining industry titled "MINING & REPRESSION IN ERITREA, CORPORATE COMPLICITY IN HUMAN RIGHTS ABUSES.
In addition, EF has participated in many protests. The protest outside the Rwandan Embassy, protesting complicity of the country in accepting refugees deported from Israel is one example. The demonstrations that took place world-wide resulted in Israel abandoning the project. In this protests, Holocaust Survivors played a decisive role.
In 2017, EF participated in a demonstration in front of the House of Parliament against Europe's refusal to rescue refugees that were in danger while crossing the Mediterranean Sea.  In that protest, several human rights and humanitarian organisations displayed lifesaving jackets that symbolized those who drowned in the sea because help was denied to them. It was an appeal to parliamentarians and the public to save people from drowning. I participated representing EF: The slogan was "Refugees Welcome".  (See photo).
Furthered more EF has collaborated with some organisations, such as London Mining Network, a watch dog that monitors the damages to the environment and the health of local people caused by mining corporations.
Furthermore in the video in Tigrinya Saleh mentioned that for many years Eritreans were holding conferences but they didn't achieve anything. He branded the organizers   as agents of foreign interests (ደላሎ ፖለቲካ). A blunder of historic proportion. He just gave credit to Elsa Chyrum and to a certain extent to Meron Estifanos.
https://www.youtube.com/watch?v=RcoSzH-d3M8
Refugees Welcome
It is not true that conferences achieve nothing.  I could mention many, but it suffices to give one example.  In 2003- 20005 in United Kingdom, more and more Eritrean asylum applications were rejected. The worst part is that they were asked to vacate the accommodation provided by the Home Office within 28 days. They became homeless. There were cases of mental health problem among them.  At that time, a few of us activists that were trying to help Eritrean refugees organised a big conference with the help of the Royal African Society based at the University of London and MRCF (Migrant and Refugees Community Forum). It was well attended by students and lecturers from the University of London and many refugee organisations, such as British Refugee council.  It attracted UNHCR and the lawyers association in UK. The   Chairman was Malcom Harper from a United Nations staff in UK.  After a while, the Home Office started allowing fresh applications from all that were rejected – they were re-housed and given weekly allowance for maintenance.  Over time almost all those rejected were accepted as refugees. This is the outcome of persistent lobbying and advocacy.
Conferences and advocacy can bring fundamental change in the life of refugees.  I can only guess the motive of Saleh Gadi's efforts in trying to undermine such important high profile international conference on democracy. All I can say is that it has become a widespread disease that has plagued the work of many justice seekers and caused fragmentation and helplessness. The attack against the outspoken activist Sengal Woldetensaie is the most recent.  Many Governments in Europe always ask, "Why don't you work together?" They are dismayed when approached by many Eritrean justice seekers telling them the same story they know- repression in Eritrea.
To avoid that, all those groups' or individuals who stand up and fight against human rights violation must follow a basic code of conduct. It is true that people should be free to criticise mistakes but we also need to be careful that the criticism is not destructive.
The International Community has the responsibility to condemn repression that takes place in any country and to help Eritrean refugees in distress and give them sanctuary. The tendency to devalue their support must not be condoned.
Today, the Eritrean youth have risen up.   It is the educated and professionals that should render support in drawing the road map. As a man of learning who owns website, Gadi should have given part of his time to contribute to such activities. There is a lesson to learn from the experience of the Sudan. Watch the analysis of Amal Ali, Idris Hummed and Redie Aybu on ATV-Assenna   confirming that Eritreans has a lot to learn from the Sudan's popular apprising.
During the conference particularly dinner time, discussing with the people who shares the value of justice, and exchange experiences is uplifting. Yes working for refugees and be part of justice seekers has never been easy but is fulfilling.  It is food for your conscience. People engage among each other with love and comradery.  I was happy to engage with such kind of people during the conference. I was over the moon. Standing in solidarity with various diaspora justice seekers can make a profound difference to the struggle.
La Luta continua. Victory to the masses.