Shi'ite cleric among 47 executed in Saudi Arabia, stirring anger in region
Saudi Arabia executed a prominent Shi'ite Muslim cleric and dozens of al Qaeda members on Saturday, signalling it would not tolerate attacks, whether by Sunni jihadists or minority Shi'ites, and stirring sectarian anger across the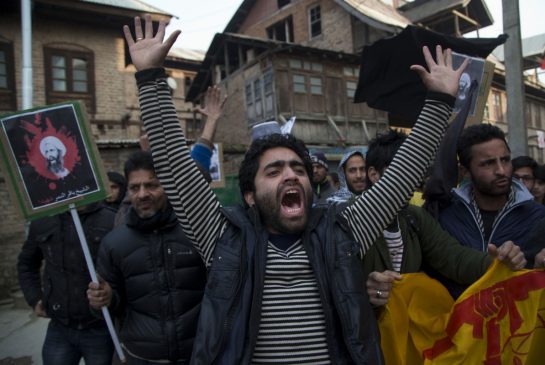 Saudi Arabia executed a prominent Shi'ite Muslim cleric and dozens of al Qaeda members on Saturday, signalling it would not tolerate attacks, whether by Sunni jihadists or minority Shi'ites, and stirring sectarian anger across the region.
Hundreds of Shi'ite Muslims marched through Qatif district of Saudi Arabia's Eastern Province in protest at the execution of cleric Nimr al-Nimr, an eyewitness said. They chanted "down with the Al Saud", the name of the ruling Saudi royal family.
Nimr, the most vocal critic of the ruling Al Saud among the Shi'ite minority, had come to be seen as a leader of the sect's younger activists, who rejected the quiet approach of older community leaders for failing to achieve equality with Sunnis.
Four, including Nimr, were Shi'ites accused of involvement in shooting policemen. But most of the 47 executed in the kingdom's biggest mass execution for decades were Sunnis convicted of al Qaeda attacks in Saudi Arabia a decade ago.
The executions took place in 12 cities in Saudi Arabia, four prisons using firing squads and the others beheading. In December, al Qaeda in the Arabian Peninsula threatened to retaliate against Saudi Arabia for any execution of its members.
Riyadh's main regional rival Iran and its Shi'ite allies immediately reacted with vigorous condemnation of the execution of Nimr, threatening Saudi Arabia and the Al Saud with severe repercussions, in protests ranging as far afield as India.
However, the executions seemed mostly aimed at discouraging Saudis from jihadism after bombings and shootings by Sunni militants in Saudi Arabia over the past year killed dozens and Islamic State called on followers there to stage attacks.
Saudi Arabia's ruling Al Saud family has grown increasingly nervous in recent years as Middle East turmoil, especially in Syria and Iraq, has empowered Sunni militants seeking to bring it down and given room to Shi'ite Iran to spread its influence.
The simultaneous execution of 47 people – 45 Saudis, one Egytian and a man from Chad – was the biggest mass execution for security offences in Saudi Arabia since the 1980 killing of 63 jihadist rebels who seized Mecca's Grand Mosque in 1979.
Reuters