Eritrea Focus – Letter on Eritrea's Candidacy for the UN Human Rights Council
Monday 8 October 2018 To the Member States of the United Nations General Assembly; United Nations Human Rights Council; United Nations Headquarters; United Nations Office at Geneva; African Union; European Union; Foreign and Commonwealth Office; and the UK All-Party Parliamentary Group on Eritrea, We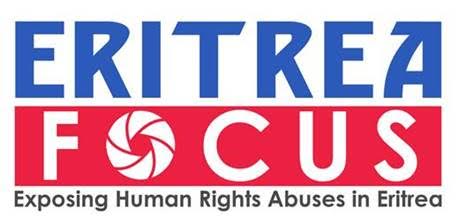 Monday 8 October 2018
To the Member States of the United Nations General Assembly;
United Nations Human Rights Council;
United Nations Headquarters;
United Nations Office at Geneva;
African Union;
European Union;
Foreign and Commonwealth Office;
and the UK All-Party Parliamentary Group on Eritrea,
We are writing in support of the request made by Human Rights Concern Eritrea (HRC-E) in their open letter of 2 October to the UN General Assembly in relation to Eritrea's possible future membership of the Human Rights Council. We understand that Eritrea is a candidate for the 2019-2021 term on the Council, and we are concerned that this poses a grave risk to the reputation and integrity of the Human Rights Council.
Only two years ago in 2016, the United Nations Commission of Inquiry on Eritrea submitted its final report. The COI concludes it is highly likely that the Eritrean regime is guilty of systematic crimes against humanity against the population, and calls for these to be investigated by the International Criminal Court. The report details the use of murder, rape, torture, and forced disappearance to intimidate citizens and stifle political opposition.
Also well documented is Eritrea's policy of indefinite national service – equated with enslavement by the COI. This service, however, is not limited to military conscription. Eritreans are routinely forced to work in civilian roles in state-controlled industries. Our own report published this year, Mining and Repression in Eritrea, presented first hand evidence from conscripts forced to work in Eritrea's extractive sector.
The Human Rights Council is "responsible for promoting universal respect for the protection of all human rights and fundamental freedoms for all, without any distinction of any kind and in a fair and equal manner" (A/RES/60/251). It is inconceivable that Eritrea should be in a position to promote these values while more than 10,000 of its own people languish as prisoners of conscience in its jails.
According to the Freedom in the World 2018 index, published by Freedom House, Eritrea is deemed 'not free', and is ranked third from last among all UN member states. Why should any country in the world take seriously a council whose mandate is to promote human rights, when one of its seats is occupied by a state with such a troubling human rights record?
Resolution 60/251, adopted by the General Assembly in its sixtieth session on 3 April 2006, to establish the Human Rights Council, sets out that "When electing members to the Council, States shall take into account the contribution of candidates to the promotion and protection of human rights and their voluntary pledges and commitments made thereto". We urge all UN Member States to take seriously these obligations.
Like all in the international community, we welcome the recent warming of relations between Eritrea and its neighbours, and sincerely hope this leads to substantive human rights reform. Surely that would be the time for Eritrea to take its place on the Council whose job it is to promote and protect human rights around the world.
As of yet there has been no such reform. This is confirmed by the latest report from Human Rights Watch, Eritrea: Diplomacy Changes, but Political Prisoners Remain.
We, Eritrea Focus, urge you to consider the human rights record of Eritrea, and to consider whether that country's election to the Human Rights Council is appropriate at this time.
In all good faith,
Habte Hagos
Chair, Eritrea Focus