To the Honorable Tibor Nagy, United States, State Department, Assistant Secretary of Africa
September 18, 2018 To the Honorable Tibor Nagy United States State Department Assistant Secretary of Africa Washington, DC 20515 Dear Assistant Secretary Nagy: The Eritrean-American civic organizations across the United States would like to express our sincere gratitude for the statements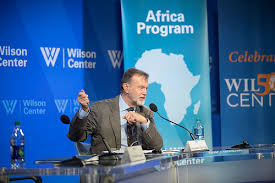 September 18, 2018
To the Honorable Tibor Nagy
United States State Department
Assistant Secretary of Africa
Washington, DC 20515
Dear Assistant Secretary Nagy:
The Eritrean-American civic organizations across the United States would like to express our sincere gratitude for the statements you made during the congressional hearing on Wednesday September 12th in regard to conditions in Eritrea.  The recent peaceful developments in our neighboring country of Ethiopia are extremely encouraging and we seek for similar transitions in Eritrea. As you so accurately stated during the hearing, Eritrea remains a repressive regime.
Today marks the 17-year anniversary of the date that the oppressive Eritrean government imprisoned over two dozen top government officials and journalists.  This day also marks the announcement by state owned media that "starting today, September 18, 2001, the government has ordered all private presses to stop their publications." The unjustified arrests and clamping down of the free press were mainly a result of Dictator Isaias Afeworki's resistance to the call for the implementation of a ratified Eritrean constitution.
Today we mourn not only what transpired that day but the horrific aftermath it triggered.
As you stated at the hearing, an estimated 10,000 people remain unjustly imprisoned and the government practices coercive conscription policies.  The full list of abuses is even more horrific.  According to a recent report by the UN Commission of Inquiry on Human Rights in Eritrea, crimes against humanity have been committed in a widespread and systematic manner in Eritrea.
The UN reports that crimes of enslavement, imprisonment, enforced disappearances, torture, persecution, rape, murder and other inhumane acts have been committed as part of a campaign to instill fear in, deter opposition from and ultimately to control the Eritrean civilian population.
The report identifies that "particular individuals, including officials at the highest levels of State, the ruling party – the People's Front for Democracy and Justice – and commanding officers bear responsibility for crimes against humanity and other gross human rights violations."
Many Eritrean-Americans endured these hardships and are a testament to what the UN has reported.
You were absolutely correct in stating that Eritrea must reform.  The aggressive human rights abuses must immediately be stopped and perpetrators of those abuses must be brought to justice.  Eritrea can then become a country ruled by law and not by ruthless individuals.
Eritrean-Americans are organizing and working diligently to call for the United States Congress to act in the face of the horrific crimes committed by the Eritrean dictatorship.  Eritrea can then finally have a chance to become a sovereign, stable and prosperous democracy and a true ally to the United States.
We urge you for your continued support in our endeavor.
Sincerely,
Eritrean People's Movement for Justice
An Eritrean-American Civic Organizations