Timnit Gebru honored as an Alicorn of Artificial Intelligence by People in AI
Meet Timnit Gebru, a person who The Selfpreneur has awarded the rare title of "Alicorn in Artificial Intelligence." Read on to learn why she's earned such a coveted title. Let's start with the backstory: Most stories of technology innovators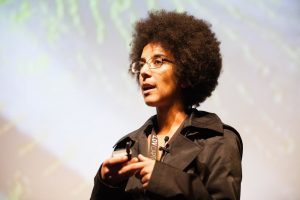 Meet Timnit Gebru, a person who The Selfpreneur has awarded the rare title of "Alicorn in Artificial Intelligence." Read on to learn why she's earned such a coveted title.
Let's start with the backstory: Most stories of technology innovators start with them getting on a plane. But it's somewhat rare for the plane to originate from Ethiopia, a country known as the birthplace of man in the horn of Africa. That's exactly where Gebru's story began. As a teenager, she left her native country to move to the United States and began embarking on a journey that would lead her to achieve a Bachelors, Master's and Ph.D. in Electrical Engineering from Stanford. From there she earned a prestigious engineering job at Apple, then co-founded a startup. That should be enough right? Not for Gebru! She left Apple in the past, and now she is a Ph.D. Candidate at Stanford's Artificial Intelligence Lab. But there's more.
Gebru's work was featured this year by The Economist. They highlighted her research to use machine learning and deep learning to predict census data using millions of images from google street view.
Read More: Timnit Gebru honored as an Alicorn of Artificial Intelligence by People in AI