The Plight and Suffering of Eritreans Continues …
The Plight and Suffering of Eritreans Continues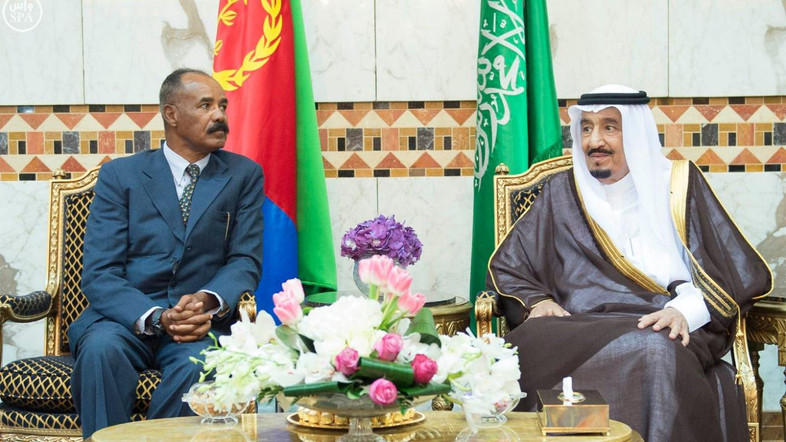 The Plight and Suffering of Eritreans Continues …
The plight and suffering of Eritreans living in Saudi Arabia continues unabated. Sandwiched between the new Saudi laws and the Eritrean regime (i.e holding the Eritrean passport) which automatically puts them under the mercy of the lunatic and sadist dictator currently strangling and destroying Eritrea and Eritreans.
As it is known, at present in order to reduce dependence on foreign labor and replace foreign workers with Saudis, Saudi Arabia has taken drastic measures and imposed residence tax levy for family members of all expatriates living and working in Saudi Arabia 400 Saudi Riyals for each family member for every month. As a result, in order to ease the burden the majority if not most of the foreign workers are either leaving or sending their families back to their respective home countries with the exception of Eritreans, thanks to the dictator which made life hell in our country where no one wants to go back even though the suffering is immense here in Saudi.
The Eritrean embassy in Riyadh, and its consulates in other Saudi cities like Jeddah are taking advantage of the situation and suffering of Eritreans, and instead of playing a supporting role like the embassies of other countries which facilitate the return of their nationals to their homeland. The Eritrean government (embassy) is doing the opposite.
Living in Riyadh, let me share my personal firsthand experience, The Eritrean embassy in Riyadh, whose consular section is headed by its secretary Ms. Weyni Gerezgiher (previous Dimtsi Hafash anchor and the wife of dictator Afworki's right hand man Yemane Gebreab), with her aggressive approaches is exploiting Eritreans instead of looking for a solution to their problems and supporting them,
which is the norm exercised/followed by other embassies with respect to their nationals.
This can be summarized in the following three points.
Eritreans who approach their embassy for help and visa services are been mercilessly exploited and charged hefty taxes of 2% more than what they earn, where as other embassies are helping and supporting their nationals by facilitating their return etc.
Contrary to the Saudi labor law that prohibits for children living with their parents i.e. who are under the sponsor of their parents, nevertheless the Eritrean embassy is demanding everyone who is above the age of 18 if they are not students to pay 2% tax, even if he/she is still living with his/her parents and not working or having any personal income. According Saudi law it's illegal anyone to work men & women under their parents' sponsorship but the embassy forcing them to pay 2% under the justification of there are working illegal, this means the embassy is instructing them to go to work illegally against the Saudi law & pay 2%.
Citizens who were regularly paying taxes are asked to pay additional amount of money by revising their records claiming he/she was paying less than what the true salary, they return back 10, 20 or more years and forcing them to pay the difference without presenting any proof as per the wish and whim the embassy (Weyni and co.) contrary to what he/she presents evidence that shows their exact salary.
We humbly request our patriotic Eritrean compatriots who are living scattered all over the world especially in the western world to voice and address our plight and immense suffering with various human rights organizations and governments. We are under the mercy of this merciless government and we don't know what to do.
Thanks, With best regards
Munir Abdalla