The Little Dictator – By Paulos Misgena
They say God is a fair and mysterious creator and so does in the way He arranges and organizes the world. He gave America Jon Steward and, either out of His fairness to Eritrea or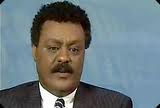 They say God is a fair and mysterious creator and so does in the way He arranges and organizes the world. He gave America Jon Steward and, either out of His fairness to Eritrea or fondness to mystery, He came up with Ali Abdu.
Long before Ali Abdu's read us a well-rehearsed page from his "Allegory of the Ship" on DmtsiEritrawian TV, Jon Stewart, the best political satirist that Comedy Central has ever seen, 'provocatively' mocked Fox News' king and producer of The O'Reilly Factoras "Santa's elf " for his role to protect the
Christmas season as Christian as it has originally been. "You are going to hell," quipped O'Reilly on his next episode "I make my living watching Fox News eight hours a day. I'm already in hell!" Stewart fired back. Celebrating his line with a hilarious gesture of punching, he challenged the conservative talk show host, "Your move, O'Reilly."
"My move, Stewart?"O'Reilly said. "All right, here's my move. How can you watch eight hours of Fox News every day and still be a pinhead?" Click here to watch the humorous exchange
These two heavy weight US TV personalities have no idea that we have what we call TV-Eri. If they do, God knows which part of hell that they may think those who watch Eri-TV will go, or most importantly, what they think of the producers of the propaganda. What is disturbing, however, is the person who is heading the TV, the state of his mind and the sour nature of his tongue and the perverted logic he is combating the world.
Many think that Ali Abdu never created the situation that created himself never plunged himself into it. Partly, this is true. After the detention into oblivion of the G-15 members by President Issias, the government somehow over secreted official-growth hormone. Unfortunately, Ali became the manifestation of the abnormal growth. "He [Ali] is the only official in the history of Eritrea who became Department Head and Minister overnight," gossiped a staff of ERi-TV who still works there. "Whether he was burdened with big jump or is simply feeling he is entitled, he is more and more acting like a spoiled brat. Sometimes it looks like he has emotional problem too," said a former TV journalist reporter who preferred to remain anonymous.
Speaking of emotional problem, it is almost Asmara's knowledge that Ali frequents St. Marry's Psychiatric Hospital but no one knows the reason. For a long time, the rumor was that his frequent drive to the hospital had to do with picking up a refill for the President. Before too long, however, Ali started struggling to get to work on time, which is any time during the day. According to sources close to the Ministry of Information, after 2003 Ali started to exhibit bulging eyes and puffed-up face which comes and goes and ever since then grew erratic in behavior.
Whatever the reason may be, there is no doubt that Ali is a pot of emotional strife that lives in a contradiction. For a long time now, he has ceased to be himself and has lent his body to his boss's spirit. Having imitated the President completely, he now tries to perfect him in his dictatorial, blunt, sour, and psycho-talk. Like President Issias, he wants to portray himself as an intellectual and analyst of any subject and field. A manifestation of his delusion is not only his belief but also, in anticipation of a flow of gold money before sanctions, he and Issias, very difficult who convinces who, aspire to enter into competition against great media owners like Rupert Murdoch and conglomerates like CNN, FOX News, Sky News and Al jazeera. They think that they have the big weapon – 'the truth"- and can change world opinion if the spare big money to invest on satellite and TV infrastructure. By duplicating Al-Jezzra the Eritrean way, they think they canpenetrate into European and American Airwave market to spread the truth and cleanse the world. According to some sources, TV-Eri will start French and English programs targeting Djibouti and other Francophone African countries. If things go as planned, Ali has also plans to hire high-profile foreign journalist in Al Jazeera's fashion.
His imitation of President Issias, however, is not easy. The fact that he has no charisma, coupled with his defective speech due to his in ability to produce the "R" sound, doesn't only turn listener off but sounds horrible and nauseating. Click here and judge for yourself.