Swiss village chooses to pay £200,000 fine instead of accepting 10 refugees
The Telegraph James Rothwell 30 MAY 2016 • 10:38AM One of Europe's wealthiest villages has decided to pay a £200,000 fine instead of accepting around 10 refugeesunder its country's newly imposed quota. Residents in the picturesque Swiss village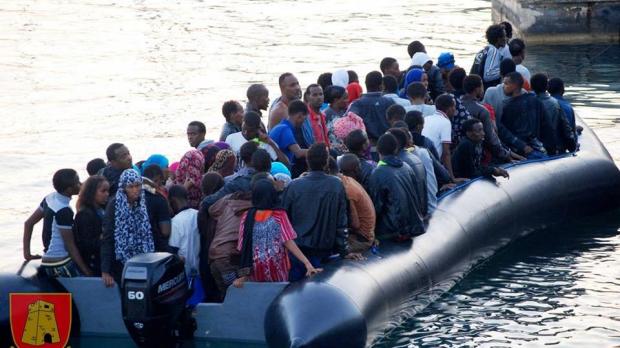 One of Europe's wealthiest villages has decided to pay a £200,000 fine instead of accepting around 10 refugeesunder its country's newly imposed quota.
Residents in the picturesque Swiss village of Oberwil-Lieli said they voted 'no' in a referendum on whether to accept the refugees because "they wouldn't fit in."
It comes after the Swiss government announced a quota system to meet its promise of allowing 50,000 asylum seekers into the country.
By rejecting the government's plans, the village – which counts 300 millionaires among its population of 22,000 – has sent shockwaves across the country, with some accusing the residents of racism.
The villagers must now fork out 290,000 Swiss francs (£200,000) as a forfeit for refusing to welcome the asylum seekers.
One of them, who asked not to be named, told the MailOnline: "We do not want them here, it is as simple as that.
"We have worked hard all our lives and have a lovely village that we do not want spoiled."
They added: "We are not suited to take in refugees, they would not fit in here."
But another resident, a mother-of-two who asked not to be identified, said it was regrettable that the row has led to claims the village is  selfish and racist.
"It is only right that we do something to help others who are less fortunate," she said.
"It makes the village look like we all do not care what happens to others and only look after ourselves. That is not how it is."
Andreas Glarner, the town's right-wing mayor, denies the vote was motivated by racism and said the town rejected the quota because it was not told whether the refugees were Syrians or "economic migrants from other countries."
"Yes, the refugees from Syria have to be helped and they are better served by being helped in the camps nearer their home," he said.
"Money could be sent to help them, but if we are housing them here it sends out the wrong message.
"Others will come and risk their lives crossing the ocean and paying people smugglers to bring them."
1 million
Refugees and migrants have arrived in Europe via illegal routes
38 percent
Proportion of migrants who are from Syria
1,200,000
Syrian refugees being housed in Lebanon – a country 100 times smaller than Europe
One in five
Proportion of people in Lebanon who are refugees
1 in 122
According to the head of the UN refugee agency, one in 122 people is a refugee
1.2 percent
Proportion of migrants who land in Italy and Greece, then get as far as Calais
100,000
Illegal migrants were stopped from entering Britain by UK Border Force officials in 2015
15 per cent
Proportion of female refugees from Syria who are pregnant in Turkey