Swedish starlet Alexander Isak will become one of the best in the world – former team-mate Dickson Etuhu
Swedish starlet Alexander Isak will become one of the best in the world - former team-mate Dickson Etuhu Alexander Isak is already a full international. Credit: PA By Will Unwin Borussia Dortmund starlet Alexander Isak is the biggest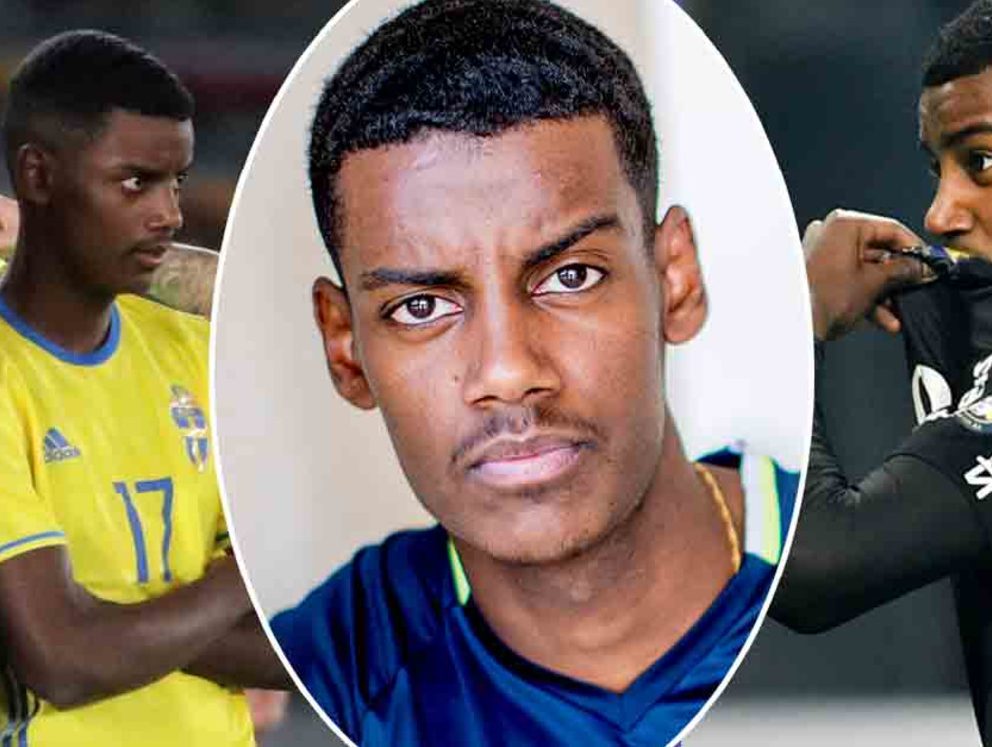 Swedish starlet Alexander Isak will become one of the best in the world – former team-mate Dickson Etuhu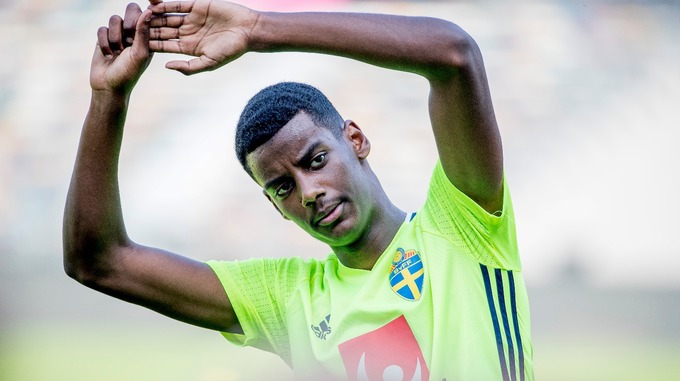 Borussia Dortmund starlet Alexander Isak is the biggest thing to come out of Swedish football since Zlatan Ibrahimovic, but that didn't stop the striker from taking public transport to training every day, an attitude that will help him reach the top of the game, according to former team-mate Dickson Etuhu.
At AIK, Etuhu, who has 33 Nigeria caps to his name, was the elder statesman, the player others would go to for advice, including the prodigal Isak.
From the first five-a-side he played with the teenage sensation, Etuhu knew he was in the company of a future football star, not just due to his undoubted natural ability, but thanks to his impressive mentality.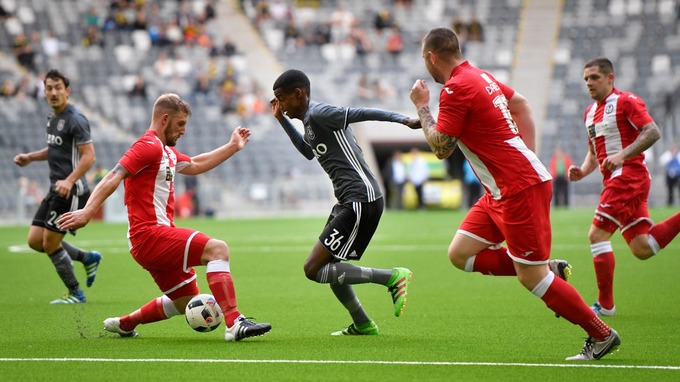 "Alex is not an ordinary 17-year-old, he's very mature for his age, he's very well grounded. He's very professional for his age and he loves the game," Etuhu told ITV News.
"You never get much of a reaction from him, you never know if he's angry or if he's happy, as he's always so focused – the best players always seem to have that special personality."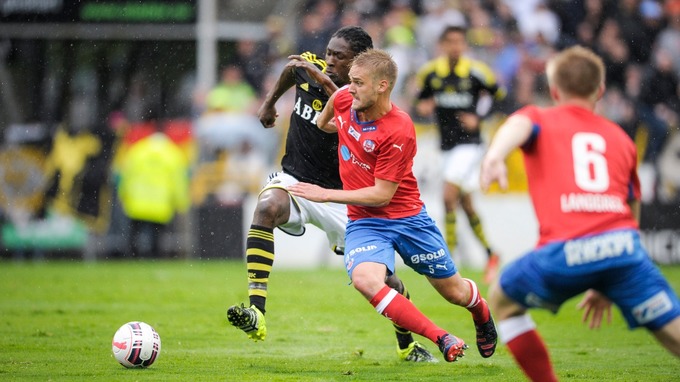 Isak was one of the hottest properties in Europe, being hyped by anyone who saw him play, making his AIK debut aged just 16 and picking up a full international cap for Sweden less than a year later.
Despite all the attention surrounding him, as many spoke of him in the same breath as Ibrahimovic, Isak just got on with his daily routine of taking a train then a bus to training.
"You see all these kids who get money and buy all the big cars and the watches, but he still walks around in his adidas tracksuits, he's still a young kid. Those little things are what you notice with these youngsters. He still does the normal things youngsters do, but when you speak to him he's humble.
"When he was at AIK he was the best player the club's ever had, there was all this talk about big clubs wanting him, he was loved in Stockholm and Sweden, but he would still get up in the morning, get on the underground, then get on the bus to get to training, which would never happen in England. I used to offer him a lift home, but he made me drop him off at the tube station."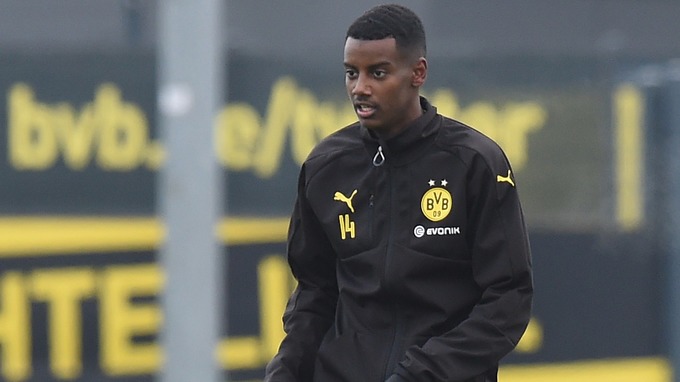 Dortmund do their research on players, snapping up players based on personality, as well as talent, signing the likes of Ousmane Dembele and Emre Mor, knowing they can turn them into world-beaters and Isak is more than capable of being a star.
Etuhu was in awe of his team-mate, who is half his age, from the first moment he joined him on the training pitch during a post-season session.
"I first saw him train with the team when he was 16 and I thought 'this was something special'. He came to train with us for three weeks at the end of the season, roughly a year ago. I remember playing against him in a five-a-side and he did some movement and scored, making me think 'wow, that's special'. I went up to the director after and told him he was going to be special."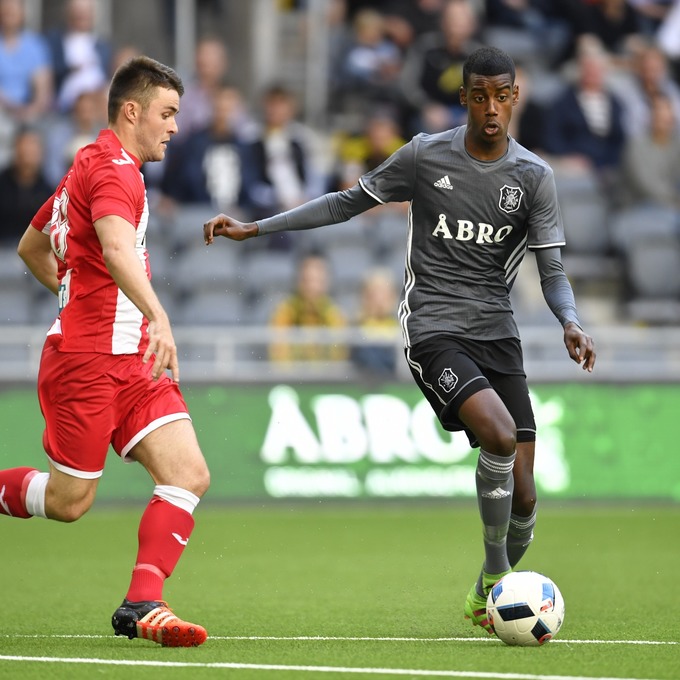 The starlet shone in training, earning a place in the first-team for the start of the 2016 Allsvenskan season.
Isak's level head helped him ease his way into the adult game, having not even featured for the club's second string in order to give him a taste of what was to come.
"He's just a born goalscorer. The first thing I noticed is his composure and how he is as a person, that was the most amazing thing for me; he would score the most unbelievable goal and he would just like it's normal. He's very calm and he's almost too mature for his age," Etuhu explained.
"One of these players you know would play at the very top level from a young age. I knew it and I've played with some really good players, luckily. His finishing is superb, his knowledge of the game, knowing when to release the ball, when to pass. At that age they don't normally have that."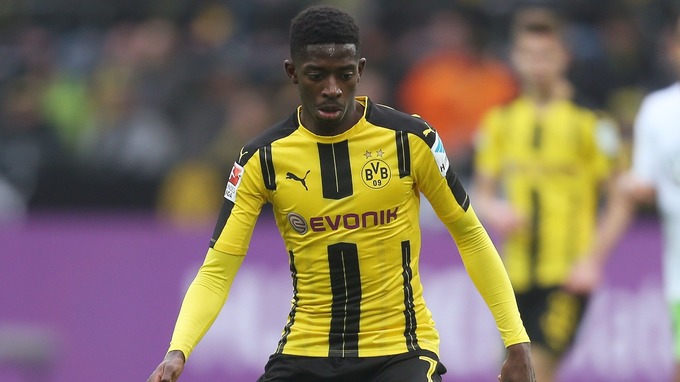 Outside distractions are not an issue for Isak, who will embrace the coaching at Dortmund, as he looks to improve. Etuhu was often kept out on the training pitch to help his young team-mate better himself.
"He lives football. He used to drag me after training to do more so I used to do extra with him as his life is football. That's why I'm so excited to see the boy's career as he's so determined to do well, he's never satisfied and it's unbelievable to be like that at his age. All the attention from being the most expensive player to come out of Sweden doesn't affect him, he doesn't even care."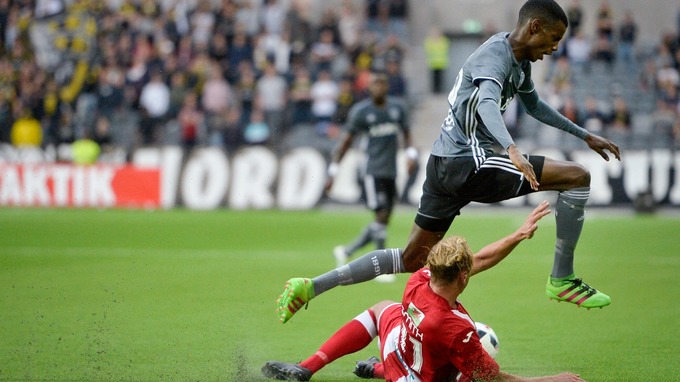 The faith shown in the youngster was not unfounded, as he netted ten goals in 24 games for AIK in his one season in the Swedish top-flight.
Thanks to his prowess, Isak was being chased by most major teams in Europe, including some from the Premier League. The teenage sought advice from Etuhu, who played for the likes of Fulham and Sunderland, about playing in England, before eventually choosing Germany as the best place for him.
Isak may have seen the move of Martin Odegaard from Norway to Real Madrid as a warning, as his fellow Scandinavian has seen his rapid rise stifled in Spain.
"We spoke about the Premier League, but he had every club after him, some willing to pay more money for him and smash the Swedish record even more. But he sat down with his family and they chose Dortmund, as it's the best in the world right now for developing young talent.
"I was surprised but I was very very impressed by it, as most people would try for the big flashy, monied clubs, but for him it was all about developing and the club that would make him a better player and I think he made the best choice."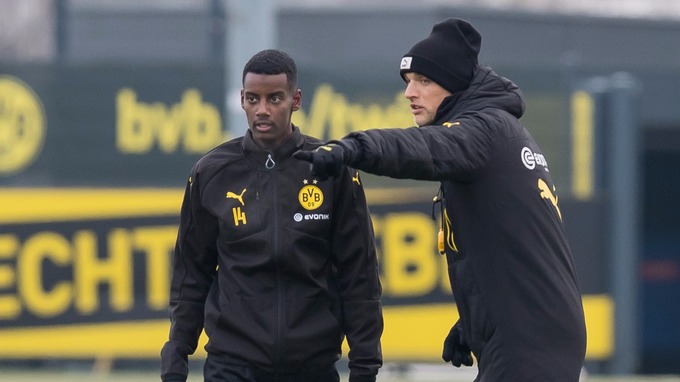 Isak is yet to feature for Dortmund, as he adapts to German life, but Etuhu is convinced he can step up immediately and prove his quality.
When he does eventually get his chance to shine, Isak will go on to be one of the leading strikers on the continent.
"I speak to him regularly, he's loving it, he says he's improving working with their coaches. He says it's tough but he's enjoying it, which is normal, he's got to be given time to settle. Dortmund have a lot of young players and he needs to get used to it. I'm very excited to see what he does in the coming seasons."
The Swede has been left unaffected by his multitude of admirers so far, and if Etuhu is right, he'll be getting millions more in the coming years, but it doesn't look like he'll mind.