Sonoma County's Eritrean residents cheer Tour of California cyclist from their homeland
In the sea of cycling fans who flooded downtown Saturday for the Amgen Tour of California, one contingent stood out for their colorfulness and enthusiasm. Waving the red, green and blue flags of their homeland, dozens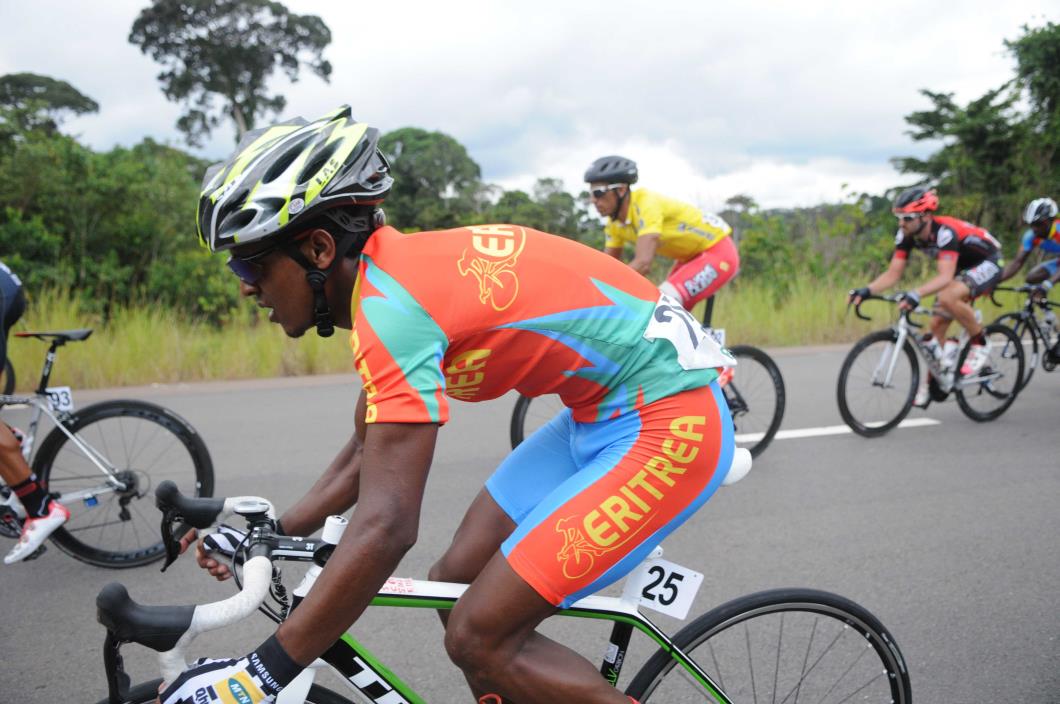 In the sea of cycling fans who flooded downtown Saturday for the Amgen Tour of California, one contingent stood out for their colorfulness and enthusiasm.
Waving the red, green and blue flags of their homeland, dozens of members of Sonoma County's Eritrean community cheered wildly at the starting line to support Daniel Teklehaimanot, a 27-year-old Eritrean riding for a South African-based team.
"We are so happy to see Daniel," said Semeret Bahta, 54, who has lived in Santa Rosa since 2000. "This is a really big celebration for the Eritrean community in Sonoma County."
Wearing a T-shirt with an image of Teklehaimanot after he won a mountain stage of last year's Tour De France, Bahta explained that the local Eritrean community is swelling with pride not only to see their countryman succeed on the world stage, but also because Sunday marks the 25th anniversary of their young nation's independence from Ethiopia.
Teklehaimanot, who is riding with Team Dimension Data was the only Eritrean in the Tour of California field. After Saturday's stage 7, he was in 18th place overall, a little more than 5 minutes off the pace of the French leader Julian Alaphilippe of Etixx Quick-Step.
"He's the reason we're here," said Abraham Tesfamicael of Santa Rosa, waving a large Eritrean flag on a pole at the starting line.
Tesfamicael, his wife, Weini, and their daughter, Harerta, 11, said they follow cycling a little bit, but also came downtown for the Rose Parade.
"This is special because he's here," Tesfamicael said.
"We're so proud of him," Weini Tesfamicael added.
The Tesfamicael family is from Asmara, the capital city and largest settlement in Eritrea, just north of Ethiopia on the Red Sea.
Sonoma County has an Eritrean community of several hundred people, many of whom fled war in their homeland.
Eritrea has a strong cycling culture, in part because of the history of Italian colonization of the region, said Zerai Ghebremariam, who came to Santa Rosa in 1984 and is a media technician at Santa Rosa Junior College. Teklehaimanot continues that legacy, he said.
"We're so proud to have him represent us. He's not just representing Eritrea, but the whole continent of Africa."
You can reach Staff Writer Kevin McCallum at 521-5207 or kevin.mccallum@pressdemocrat.com. On Twitter @srcitybeat.