Slain Eritrean woman mourned
HUNDREDS of mourners gathered in downtown Winnipeg on Sunday night to pay their last respects to a woman slain last week. As many as 300 members of Winnipeg's Eritrean community filled the Medhanie Alem Church on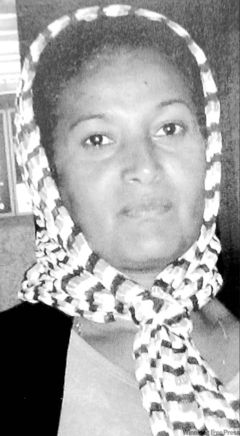 HUNDREDS of mourners gathered in downtown Winnipeg on Sunday night to pay their last respects to a woman slain last week.
As many as 300 members of Winnipeg's Eritrean community filled the Medhanie Alem Church on Edmonton Street to sing hymns and pray in memory of Alche Fsehaye Kidane. The 34-year-old woman died Jan. 23 after suffering grievous injuries in an alleged assault.
The packed, standing-room-only gathering also offered a chance for community members to contribute to a fund to help return Kidane's body to her family in Eritrea.
Kidane was still a newcomer to Canada, having only arrived here last August after being sponsored to immigrate by a cousin.
Last week, Lambros Kyriakakos, president of Eritrean Community In Winnipeg Inc., said members of his community have been working together to support Kidane's family since her death.
Her husband Teklu Tesfamichael Mebrahtu, 32, has been charged with second-degree murder.
— staff
Winnipeg Free Press