SHANNON-OGBANI ABEDA: AN OLYMPIC LANDMARK FOR ERITREA
FOLLOWING THE IOC'S ANNOUNCEMENT THAT IT PLANS TO TARGET AFRICAN NATIONAL OLYMPIC COMMITTEES (NOCS) AS POTENTIAL HOST CITIES OF THE SUMMER YOUTH OLYMPIC GAMES (YOG) IN 2022, SHANNON-OGBANI ABEDA IS SET TO MAKE ANOTHER PIECE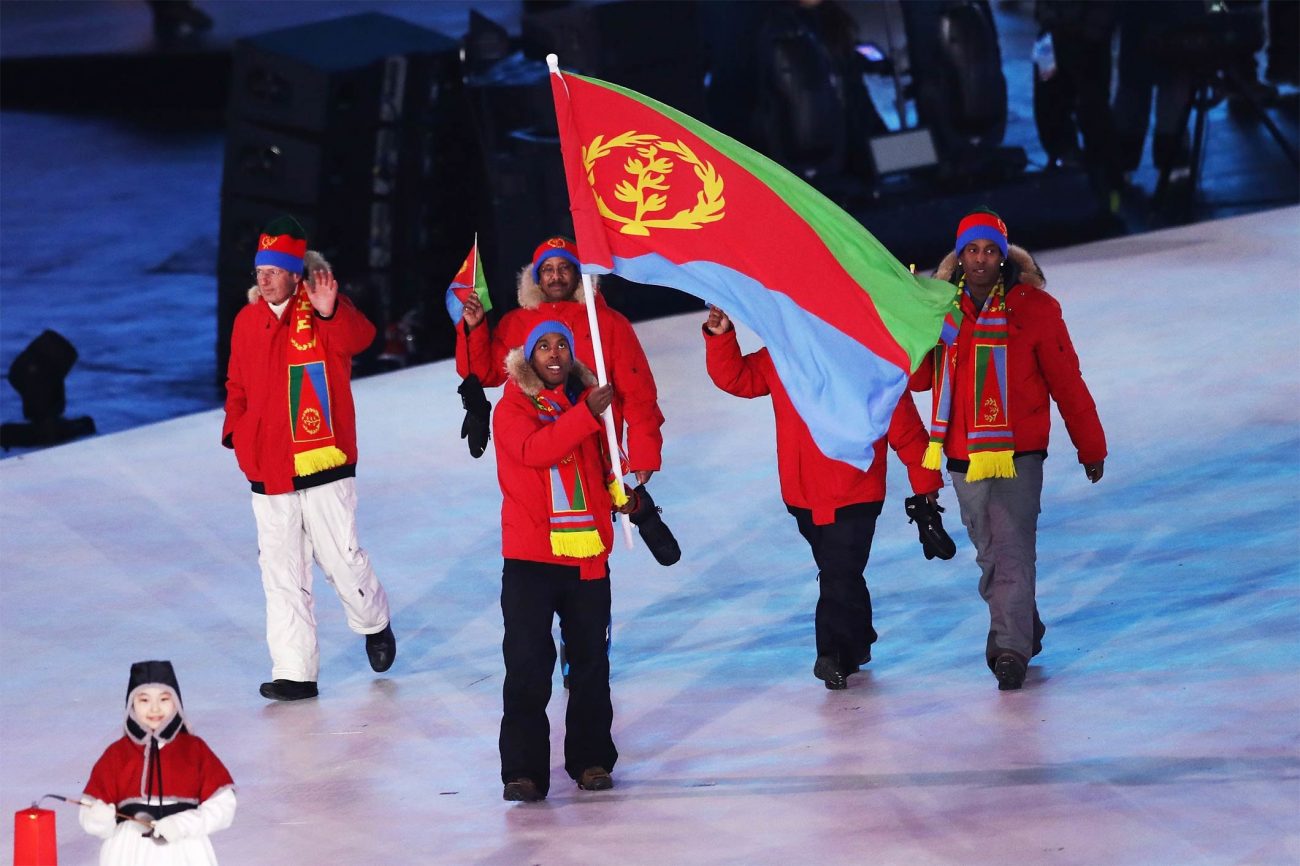 FOLLOWING THE IOC'S ANNOUNCEMENT THAT IT PLANS TO TARGET AFRICAN NATIONAL OLYMPIC COMMITTEES (NOCS) AS POTENTIAL HOST CITIES OF THE SUMMER YOUTH OLYMPIC GAMES (YOG) IN 2022, SHANNON-OGBANI ABEDA IS SET TO MAKE ANOTHER PIECE OF HISTORY FOR AFRICA WHEN HE BECOMES THE FIRST WINTER OLYMPIAN FROM ERITREA.
There have been 22 previous editions of the Olympic Winter Games, which between them have welcomed nearly 30,000 athletes from around 100 different NOCs. None of those athletes has come from the African nation of Eritrea – until now. Meet Shannon-Ogbani Abeda who, six years after representing Eritrea at the Winter YOG Innsbruck 2012, tonight carried his country's flag at an Olympic Winter Games Opening Ceremony for the very first time.
FROM ERITREA TO ALBERTA
Abeda's long journey to the Olympic Winter Games began with an even longer journey made by his parents during the Eritrean War of Independence. Eritrea became an independent sovereign state in the early 1990s but Abeda's parents, Ariam and Walday, had fled the troubles as teenagers during the 1980s. The pair eventually settled as refugees in the Canadian province of Alberta, and gave birth to Shannon-Ogbani in 1996.
Abeda grew up in the shadow of the Rocky Mountains, a hotbed of ski culture. Like many Canadians, though, Abeda's first choice of sport was his adopted country's national pastime: ice hockey.
TAKING TO THE SLOPES
Abeda took to skiing with both skill and enthusiasm, and competed for Eritrea in the first-ever Winter YOG in 2012. Disappointment followed when he just failed to qualify for the Olympic Winter Games in Sochi four years ago, and there was further heartbreak with a major knee injury in 2016.
But persistence and dedication have brought their own reward. The 21-year-old is due to fulfil his Olympic dream when he competes in both the men's slalom and giant slalom competitions at the Yongpyong Alpine Centre. He follows in the footsteps of other pioneering athletes from Africa, such as Morocco's Adam Lamhamedi, who became the first-ever African to win a medal at a Winter Olympic event when he claimed super G gold at the Winter YOG in Innsbruck.
FLYING THE FLAG
Eleven other YOG athletes had the honour of being flagbearers at the PyeongChang Olympic Stadium: Sabrina Simader, Kenya; Dinos Lefkaritis, Cyprus; Stavre Jada, The Former Yugoslav Republic of Macedonia; Te-An Lien, Chinese Taipei; Alessandro Mariotti, San Marino; Beau-James Wells, New Zealand; Marius-Petru Ungureanu, Romania; Rudy Rinaldi, Monaco; Elvedina Muzaferija, Bosnia and Herzegovina; Mikayel Mikayelyan, Armenia and Matthieu Osch, Luxembourg.
www.olympic.org
Subscribe ASSENNA YouTube to get Radio Assenna shows on time: