Resolution 2016- Medeb Teawet TEAWET…
Here we go again, another new year with the same resolution. It's that time again to promise oneself to stop bad habits or addictions and set your goals for a better and prosperous year. As for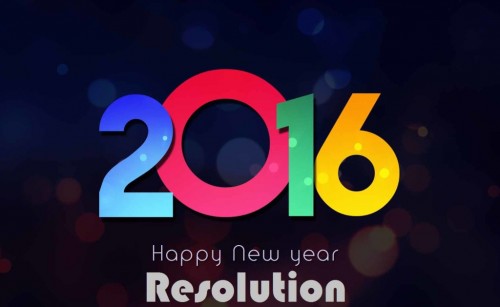 Here we go again, another new year with the same resolution. It's that time again to promise oneself to stop bad habits or addictions and set your goals for a better and prosperous year.
As for me, it's the same addiction again, going through the Eritrean websites to hear some good news, any good news and if I get lucky to hear the news of the news- End of the dictator's Era. Year 2015 wasn't vain at all for me, though at the end what counts is the end of the suffering, placing rule of law and democratic change for my people. It gave us some hope of unity in the Diaspora community and helplessness in the HGDEF comp.
As for the dictator, he is still playing his two games- hide and seek and who is the boss now. He will duck for a while to get attention and reappear as he wishes. And as a typical dictator or mafia he plays with the currency and any law of the country with no cause.
Till we let him stay in power, there is no use in crying over spilled milk. We all know what he is doing and how he is sustaining his power.  It's the story of how SEBERE got its name, all over again. It's sad to see our insanity, on the other hand. We hope and expect him to change, to put rule in power, to declare end of his dictatorship like nothing happen. Wishful thinking or insanity?
Resolution of 2016- KAB GUYIE MIWAL KISAD MEHAZ. Our one and only one problem is the dictator. Nothing else, I am pleading here to clear our mind and see clear. HGDEF, YPFDJ, the nominal generals around him and others are all opportunistic people. They are the people exploiting chances offered by the circumstance without consideration to the general public suffering, especially the young generation. To stop these people all we have to do is to dry the source- the dictator.
This new year I am inviting you all for this game of MEDEB TEAWET. Time to play his game and show what we are made up of. The Eritrean public is feed up with this administration and suffering, I don't see any time for demonstrations, meeting over meeting, party over party. Time for TEAWET before another Lambedusa or another beheading or the endless migration of our people. Like mom says, BEJA HIZBINA YIGBERO. Let's put this as our resolution for the year of 2016, and be the AWATE of this generation, and the winner of the real RAIMOK.
Daniel.
Columbus Ohio.