QUESTIONS to OURSELVES as ERITREANS: WHERE DO WE GO FROM HERE?
What I am about to write on the above Title Subject is actually not a new stuff but repetitious that Dear Readers may definitely find me boring. Be that as it may, I hope you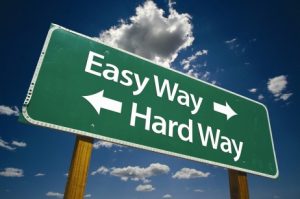 What I am about to write on the above Title Subject is actually not a new stuff but repetitious that Dear Readers may definitely find me boring. Be that as it may, I hope you will be magnanimous enough to be patient with me and read my diatribe to its end.  I know the extraordinary patience ofwww.archive.assenna.com will still give me a space, even for well known digested matter. I am always gratefu
Here is a fundamental question: >>> WHAT IS IT THAT WE ERITREANS ARE SEARCHING FOR?  To help us answer the question, I thought of listing our virtues and weaknesses. I prefer to enumerate them rather than in dissertation format.  Here, I go!
1. If  we are searching for a LIBERATED Eritrea, it has already been achieved by the 30-year war of gallantry of the famous Tegadelti  >>> bless their Hearts ; an honest history of pride to Eritreans.
2.       Maybe we are searching for qualified Eritreans in various professions to develop Eritrea. In that field too, we already have well qualified Eritreans in all endeavour of Life in abundance — even to spare for other countries!!! In fact, once upon a time, there used to be a time-period when Eritrea was way ahead of neighbouring countries in socio-economic undertakings. IT IS NOT EXAGGERATION. How can we forget the era during which 'advanced' Eritrea (Asmara in particular) was emaciated by Emperor Haile Selassie and transferred his 'loots' to backward [*] Addis Ababa, Ethiopia of the DAY? It was the most hateful, cruelest and deliberate disfranchising ACT perpetrated upon Eritrea. Simply, it was a deliberate design to destroy Eritrea. If this is not a CRIME by international definition, then we have to change the meaning of destruction of a country.                                                                                                                                                                                       In a rational atmosphere, the advancement of Eritrea could have been a good example in the development of Ethiopia. But the Emperor, out of pure hatred and to satisfy his ego, decided to destroy Eritrea.  It is this bizzare hatred toward Eritrea that lingered in the psyche of Ethiopia for a long time.  Indeed even after so many decades have elapsed, here we have in 2019, the top Officials of the African Union erecting a Statue of Haile Selassie, in the compound of the African Union – completely oblivious of Haile Selassie's cruel act,  not only upon his people but also in destroying  a well-developed Eritrea,  to make it less equal to the backward  Ethiopia  of the Day.
[*] It is NOT meant to be an insult but factual situation of the DAY.
3         What else is there that we are searching for? Perhaps we wish to be active participants in world affairs, in tandem with other Nations. But we are already a member of international organizations in various fields of endeavour. We also have Eritreans as international employees in various fields of profession.
4.       What else is there for us to do? What are we lacking? There is one thing that Eritreans failed to do. WE ARE NOT ABLE TO MANAGE OUR AFFAIRS. And that is the KEY to every endeavour that we cherish and dream about. Without that KEY, ERITREA will never be able to open the door to cohesiveness of unity, for our own benefit. NEVER!
5.       How do we manage our affairs? The answer is simple, though obviously very hard for us to convert it into practical reality.  We have a mysterious problem of establishing a GOVERNMENT for, and on behalf, the people of Eritrea.
6.       Eritreans can manage to fight tooth and nail — for how long it may take — to achieve Liberty and Freedom but, for some mysterious phenomenon, never the ability to form a DEMOCRATIC SYSTEM of GOVERNANCE "for its people, to its people, by its people" [Thanks, Mr. President Abraham Lincoln]
7.       What we have is self-appointed president, and his loyalists, to manage the country NOT on behalf of the people but for his own private agenda that was hatched for many years with extraordinary patience and maneuvering. In short, the self-appointed dictatorial president did what he set out to do from the very beginning. Indeed, he fulfilled his promise to the Eritrean people in these two words >>> "ከርእየኩም እዬ"፣ while Eritreans, unknowingly and innocently, were fighting each other to jump from a 'frying pan to the fire'.
8.       Can we get our DREAM Eritrea? Sadly, the daring (perhaps reckless) answer is NO.  Based on twenty-seven years of close observation, as well as our seemingly intractable permanent sociological problems, it would seem that OUR ERITREA will remain a sweet DREAM, as we always had. Prove me wrong: not by insulting but by tangible course of productive reasoning and action. And that 'action' can never materialize by 80 – 90 working-groups on different wave-lengths.
9.       Where do we go from here? It is a difficult question to answer, in view of the longevity of Eritrea's cruel history as sub-servient to colonial powers, followed by the shocking betrayal by indigenous elements which drove Eritrea to a hopeless mood and frustration never felt in its history. That situation makes it psychologically difficult for Eritrea to fathom the OWNERSHIP and INDEPENDENCE as well as the ACTUAL GOVERNING of their TERRITORY.
10.   ERITREA IS ITS OWN ENEMY. In addition to the above factual history and frustration, internal squabbling based on sociological matters (1) is the cancerous disease that Eritreans are simply incapable of controlling. It is a slow death.  THE END
————————————————————–
Footnote:
(1)     Needless to say, but I still say it: www.archive.assenna.com is established for our benefit to exchange ideas for the ultimate objective of establishing an Independent and Democratic Eritrea for ALL Eritreans – regardless of their sociological differences.  But it is disheartening to observe the squabbling, the insults and all sorts of nasty commentaries and maneuvering of each other. Such a behaviour is a shameful disservice (to say the least) to archive.assenna.com. The Tigrigna wisdom says it all: ክንዲ ዘኾለስኩ፤ ኢደይ ተነኸስኩ ። Such a behaviour can only diminish the possibility of DREAM ERITREA into fragmented pieces, at the mercy of other Nations. ERITREA HAS NO ONE TO BLAME BUT ITSELF. LET EACH ERITREAN CONFESS TO HIMSELF/HERSELF. Insulting each other on the Internet has proved – beyond a shadow of reasonable doubt — to be a camouflage for the definition of Eritrea, based on the age-old parochial objectives.