Press Release – Update on the Planned Geneva Event
This is a follow up on the previous two press releases issued with regard to the Geneva August 31 - Sept 1, 2018 event. This is to let you know that the task force that has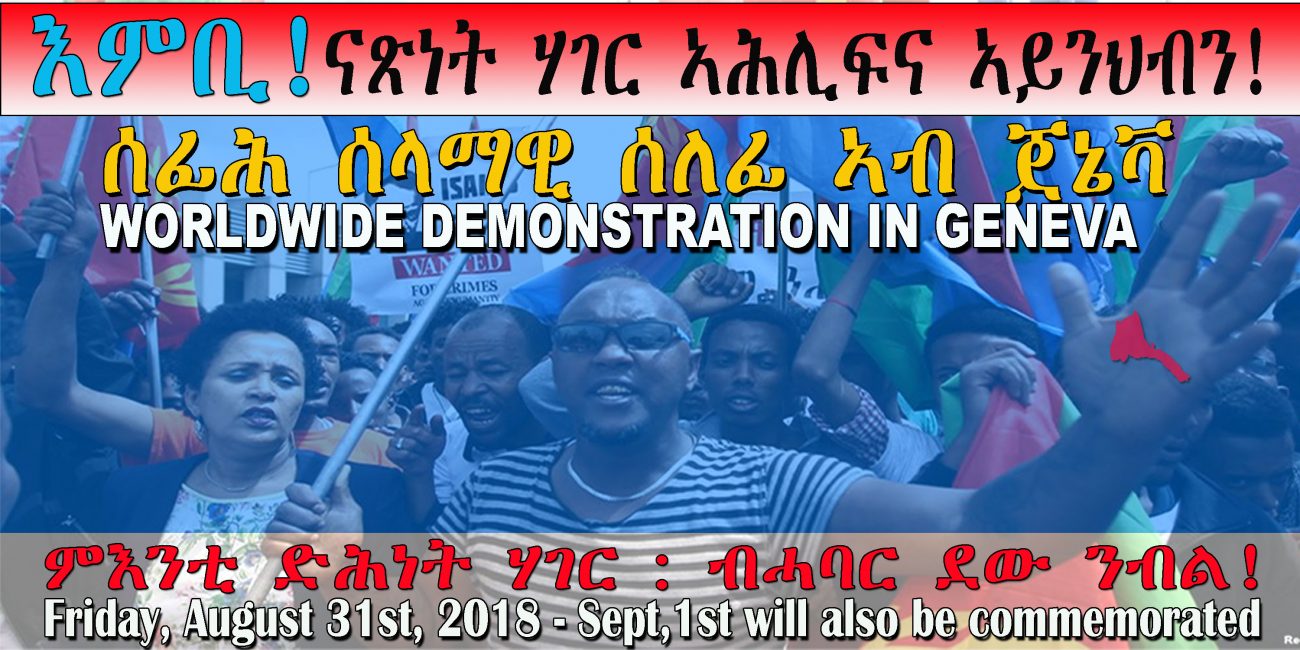 This is a follow up on the previous two press releases issued with regard to the Geneva August 31 – Sept 1, 2018 event.
This is to let you know that the task force that has been working to make the Geneva Event a success has held a Paltalk meeting, yesterday, Sunday, July 29, 2018.
At the July 29, Paltalk meeting, the task force has created three sub-groups. One group will focus on mobilizing and publicizing the Geneva Demonstration with the goal of making it a high impact demonstration that will send a strong message to the world.
The second group is tasked with logistics and making all the necessary preparation and planning regarding accommodation of guests, transportation, meals, and entertainment as well as making sure that the necessary permits and security arrangements are done on timely bases.
The third group is tasked with creating the mechanism for the election of global leaders by involving all the constituent groups of justice-seekers in the Diaspora.  Considering the time constraint this group is expected to work intensively in order to accelerate the process.
We will provide you further details when each group finalizes it action plan.  But please make the necessary travel arraignments to join your brothers and sisters in Geneva.
Geneva Event Organizing Task Force.