PRESS RELEASE: The Washington D.C. Conference
PRESS RELEASE The Washington D.C. Conference A Conference under the theme "Time for Change: Saving Eritrea's Future" was held in WashingtonD.C. during the period May 24-25, 2013. This conference, organized by Eritreans who came from all over the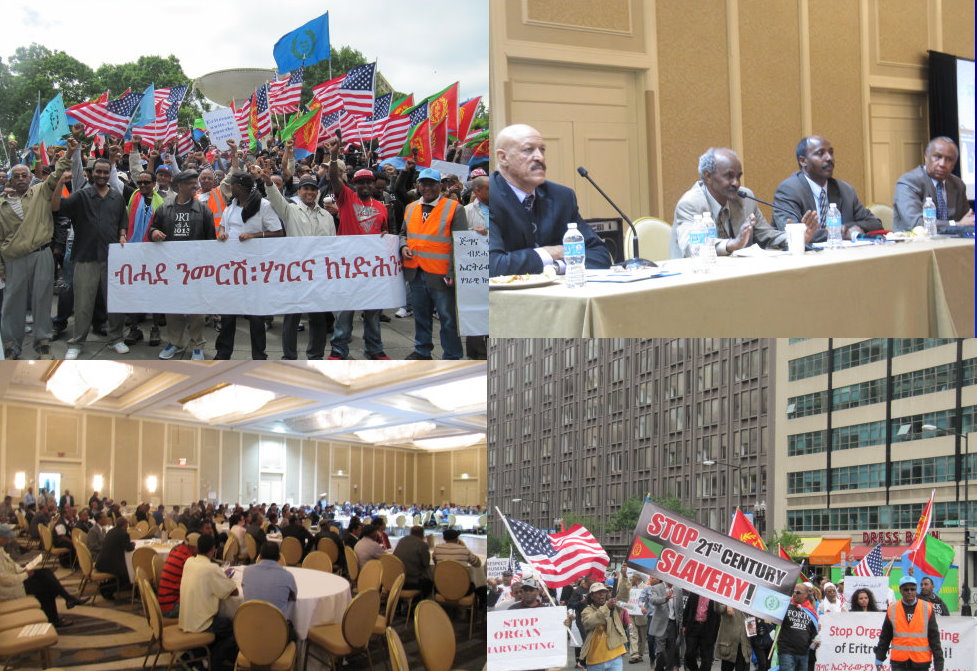 PRESS RELEASE
The Washington D.C. Conference
A Conference under the theme "Time for Change: Saving Eritrea's Future" was held in WashingtonD.C. during the period May 24-25, 2013.
This conference, organized by Eritreans who came from all over the United States and Canada, was attended by about 2000 Eritrean-Americans, Eritrean-Canadians, and friends of Eritrea. This conference was held on the sidelines of the WashingtonD.C. demonstration, which has been sufficiently covered but on which we would like to dwell briefly.
The event started with a march to the Eritrean Embassy, then to the White House, and finally to the State Department.
On Friday evening, after the demonstration, the conference was officially kicked off with a fruitful debate by the youth, which took a lead to the all-day seminar for Saturday.
Present at the conference was Dr. Alganesh Fessehaye (Ghandi), one of the relentless Eritreans who have been helping Eritrean victims of human trafficking in the Sinai.
The Conference was concluded by a presentation made by the guest of honor, Mr. Tesfay Temnewo, an ailing and selfless veteran fighter who travelled from Germany to uplift the spirit of struggle of the youth and empower them and pleaded with the opposition to be careful of externalizing our solutions to the desired change we struggle to see in our homeland.
At the end of this educational and informative conference, that was closed with a party and Eritrean cultural show, the participants unfailingly and in a single voice expressed the urgency to stand united, underlining the need to work together in the current crucial stage of the struggle against the PFDJ brutal dictatorship Some of the concluding remarks recommended that:
The youth have to strive for more unity in leading a successful movement, rejecting differences of opinion on trivialities.
The opposition camp should have tolerance towards one another and focus on common denominators that sustain the national struggle and crown it with the long-awaited success.
The involvement of women should be taken as one of the basic guiding principles of the struggle, encouraged and implemented more than ever before.
Time management should be considered key in our struggle.
Glory to our Martyrs!
North America Event Organizing Committee
Washington, D.C.
June 7, 2013