Patriotism is ERITREA!
Kiki Birhin Dear Veterans of my beloved country, Eritrea!   Some former prisoners of EGDEF now living in the diaspora and some of our own Veterans, are suddenly dancing to the tune of "peace" of Ethiopia and I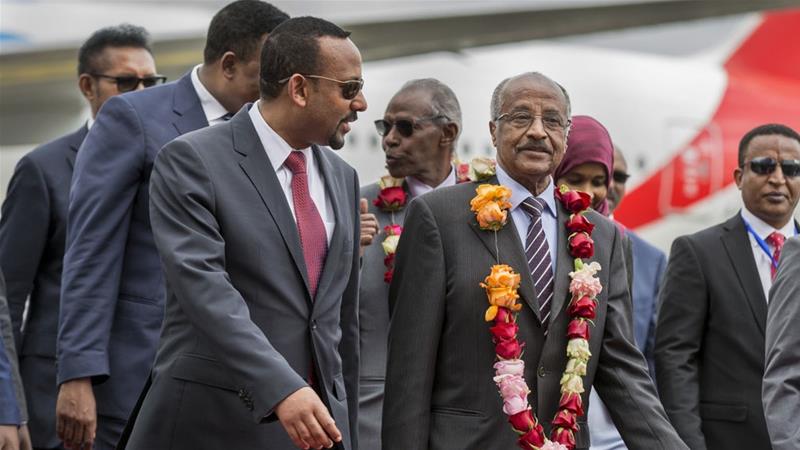 Kiki Birhin
Dear Veterans of my beloved country, Eritrea!
Some former prisoners of EGDEF now living in the diaspora and some of our own Veterans, are suddenly dancing to the tune of "peace" of Ethiopia and I am lost. I read their articles over and over again…and I am more lost.
When Eritrean women like myself walked the streets of Africa and other countries to search for peace – not for themselves- but for the orphans they grabbed and run away from ethiopian occupation  and Eritreans' evil…I always knew that ALL of our Veterans were fighting to avenge the killing of my husband and mine. Yes! mine too, because one can be a dead woman walking.

Never did I expect what is happening in our country NOW to happen. Never did I dream to live my life as a mother and grandmother abroad. I did believe that I would go back home and walk the kids and grand kids to the monument of the unknown soldier and put flowers and find answers to all my question.
What hits me deeply now is the sudden turn around of some that chose to ignore the prisoners, the orphans, the refugees, the mothers and fathers  kneeling at churches and mosques and begging God to end this agony. They forgot! it took a song by a senior citizen from Ethiopia, some flowers hanging around the necks of some…and dancing they did.

Did they forget that patriotism is Eritrea and not a president? let alone a neighboring country that says"I sing for you, you dance…and all is gone!" ..like all our struggle, our history and our pain was taken away by Maibela…I say hell no!

I need your help and you need to unite, Eritrea Veterans. What more devastation will bring you closer to walk us back home? WHAT ELSE do you need to see so you pick up your weapon of love and determination and become ONE?

 The below I posted: 

Patriotism is not dancing to Ethiopia's tune and clapping to an Ethiopian senior citizen singing and trying to flatter our egos! Let us save hugs for our prisoners finally walking out of hidden jails. Hugs are for our handicapped Veterans in Kassala/Sudan, for our refugees losing their minds from torture in Libya, in Sinai and for orphans left behind by the Ethiopian occupation of Eritrea. …What happened here?
Suddenly former Eritrean prisoners of EGDEF and some are our own Veterans, and presently citizen of a foreign country that gave refuge to them write articles…. and all of the above is forgotten. Such a numb drum melody these articles are!! Before WE – your people – speak, you already tore down our pain and our being. You call our patriotism trash in your minds. But you should all remember that we are far and above from your today's standard. We are more than you can see. And with every inch of our determination we shatter your today's search for glamour by a country that crushed us, took our land and killed our people. The reasons we never forgot, let me remind you: we are proud Eritreans and we never change our stand when it comes to our land, to our people, to our Martyrs and to our Veterans! It takes more than clapping to the tune of an Ethiopian senior citizen singing, no matter whose' favorite singer he might be!
Your pen armed as knife in your right hand, your left arm ready…could not scare us. Just feel your bad day and go away. If life is suddenly so good in Eritrea, then give up your foreign passports and go back so to get closer to the tune of that singer from Ethiopia. 
One cut is not enough, you can try repeatedly…and again…you might see salty tears stream down our faces. But kneeling down we do not do! Because patriotism is ERITREA and NOT a president. 
This time brought us closer and a superficial happiness is not ours. This time, we shine and it is our time. Like Yemane songs says "Aytegage..afalalay zeybulu nazenet….nisegum bihade…Aytegage."
I am grateful to each of you, my country's Veterans.  Even those that side by EGDEF and now by Ethiopia, as long as they do not forget the priorities in Eritrea. We do not need Ethiopia to fix our country. And if Ethiopia comes forward the dialogue should be with the people of Eritrea.