Obituary: Pauline B. Connell, 1919-2016 (Dan Connell's Mum )
Pauline Isabel Brook Connell, a 33-year resident of Crystal River, passed away peacefully in her sleep on Monday, August 8 at her Brooksby Village residence in Peabody, Mass. She was 97. Polly was born on April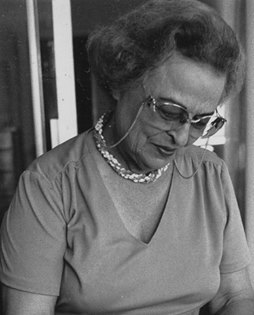 Pauline Isabel Brook Connell, a 33-year resident of Crystal River, passed away peacefully in her sleep on Monday, August 8 at her Brooksby Village residence in Peabody, Mass. She was 97.
Polly was born on April 20, 1919, in Independence, Iowa, to the Rev. Arthur and Katherine Brook and was raised in Bastrop, La. She moved to New Orleans in her teens, earned a Bachelor's of Music at Tulane University, and met and married U.S. Army Lt. Dan Connell from Oak Park, Ill., in July 1942 with her father officiating. After the war, the Connells moved to Chicago for seven years and then to Larchmont, N.Y. where they raised two boys, Dan III and Richard Brook. Polly taught piano and was an award-winning flower arranger and judge there. They retired to a new home on King's Bay Road, Crystal River in 1970 and moved from there to a condominium at The Islands on West Dixie Shores a decade later.
Polly was a founder of the Crystal River Garden Club and an active parishioner at St. Anne's Episcopal Church, teaching Sunday School and assisting with landscaping among many other things. When she left us, her bureau drawers bulged with arts and crafts materials for the children and grandchildren she treasured—hers and the community's.
Her beloved husband Dan passed away in their home at The Islands in July 1998. Five years later, Polly moved to Massachusetts. She is survived by her two sons, Dan of Gloucester, Mass., and Richard of Sydney, Australia, and by four grandchildren—Joanie Connell (La Jolla, Calif.), Laura Camire (Bradenton, Fl.), and Gavin and Daniel Connell (Sydney, Australia)—as well as three great grandchildren, Emily and Caitlin Camire and Elizabeth Thorell.
Funeral services will be in Crystal River at St. Anne's Episcopal Church, 9870 W. Fort Island Trail (one mile west of the Plantation Resort) on Friday, August 26 at 2 pm with a reception afterward. In lieu of flowers, please send donations in her memory to the Garden Club of Crystal River, 6397 W Lexington Drive, Crystal River, FL 34429, or to the Episcopal Church Women, St. Anne's Episcopal Church, 9870 W. Fort Island Trail, Crystal River, FL 34429.