News Update: Red Sea Afar people mainly youth and women flee the country
Current Situation of Eritrea Red Sea Afar people mainly youth and women are fleeing the country. This is not the routine fleeing the country experience, but new condition is that the daily number fleeing the repressive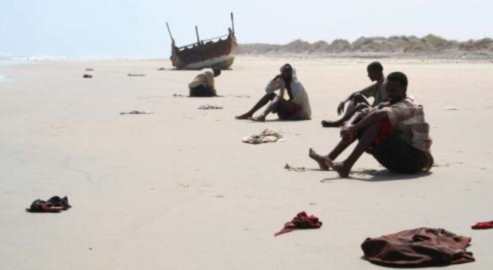 Current Situation of Eritrea
Red Sea Afar people mainly youth and women are fleeing the country. This is not the routine fleeing the country experience, but new condition is that the daily number fleeing the repressive regime has increased significantly. The daily reports of persons fleeing Eritrea has increased from 80 to 120 per day.
The load of comforting and caring these unregistered persons fall on the Afar community until they are officially registered with the UNHCR. As we all know, registering takes long and it enables to understand the burden of the recipient community. Hence, it is easier to know to what extent the potential refugees together with the community suffer.
Moreover, the donor community is feeling the burden of supporting Eritrean refugees. Second, the donors are shifting their focus to Southern Sudan and other parts of western and Sahel countries, and prioritizing where there are natural and non- natural disaster affected areas. This is serious regarding the suffering of the Red Sea Afar refugees.
In the last six months, the "Sha'bea" / E.P.D.F regime has continued its repression and even further complicated its genocide did not only limited to direct attacks but also started the indirect actions that attacks not only humans but also livestock (sheep, goats, cattle, and camel and including aquatic resources)
Source: Red Sea Afar Democratic Org.