Netanyahu, eyeing illegals problem, planning Africa trip
By Dan Baron · December 11, 2011 JERUSALEM (JTA) -- Prime Minister Benjamin Netanyahu said he will visit Africa as part of Israel's efforts to repatriate illegal migrants from Sudan and Eritrea. Netanyahu announced the trip, for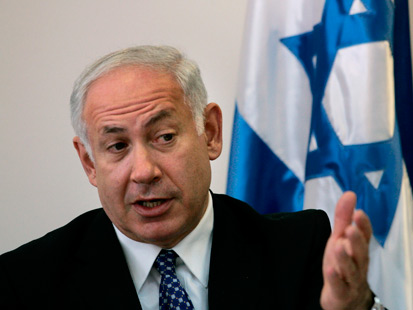 By Dan Baron · December 11, 2011
JERUSALEM (JTA) — Prime Minister Benjamin Netanyahu said he will visit Africa as part of Israel's efforts to repatriate illegal migrants from Sudan and Eritrea.
Netanyahu announced the trip, for which a schedule has yet to be given, during a Cabinet discussion Sunday about the influx to Israel of African migrants who cross the porous border with the Egyptian Sinai.
"I intend to travel to Africa and to speak and advance arrangements for the return of these refugees from Africa," he said.
Netanyahu did not cite specific venues, but Israel has been in contact with South Sudan since the African country was formed this year. Israel has no ties with Sudan, a hostile Muslim nation.
In addition to Juba, Netanyahu could have the option of visiting Asmara, the capital of Eritrea, with which Israel has relations.
The Jewish state sees a demographic and economic threat in the tens of thousands of African migrants who have reached its territory in recent years. Though some are regarded as war refugees, Israel says most come seeking work.
Netanyahu noted Israel's plan to complete a fence along the Egyptian frontier within a year and said his government would also increase fines on employers who hire the border jumpers.
According to Netanyahu's office, there are currently 52,487 illegal migrants who came to Israel seeking work, and their annual arrival rate has surged to 30,000.
"Without a plan to tackle the illegal work infiltrators, we will arrive at 100,000 infiltrators a year," Netanyahu said.
Source:JTA