My Take About the Inauguration of Donald Trump
The inauguration of Donald Trump was a remarkable and unusual moment for America, or even the world. Remarkable, because, amid the chaos and ruinous wars in the world, witnessing a peaceful and orderly transfer of power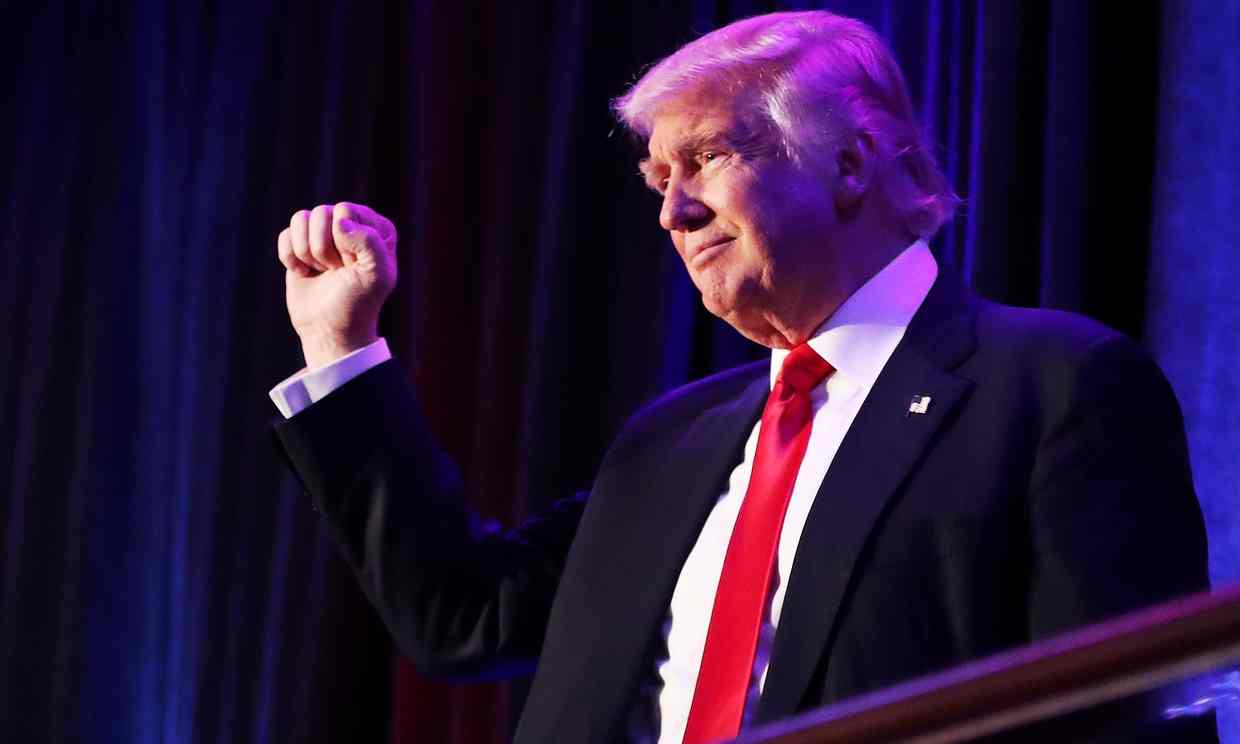 The inauguration of Donald Trump was a remarkable and unusual moment for America, or even the world.
Remarkable, because, amid the chaos and ruinous wars in the world, witnessing a peaceful and orderly transfer of power was indeed remarkable: suffice it to say that whether the unhinged dictator in Eritrea or the Voodoo priest who refused to acknowledge his defeat in The Gambia, the world is full of disappointments.
Unusual, because first, Donald Trump's inauguration was not only a victory against the incompetent war hawk establishment candidate; it was also a victory for the decent ordinary hardworking people and not of the establishment, who has done everything to eliminate the middle class and divide America between the tiny haves and the majority have nots.  The heavy campaigning for yet another corporate assault on the working class, the Trans Pacific Partnership (TPP) and the Transatlantic Trade and Investment Partnership (TTIP), would have eroded the American public further into poverty by outsourcing American jobs and know how.  NAFTA would have given us a good example.  Nothing could be further from the truth.
Second, the establishment, intent on making profits through interventions and foreign wars, regime changes and geopolitical ambitions, the alternative would have been a disaster for America and the world.  Donald Trump stopped all this madness in its tracks.  I hope and pray that he succeeds.  This is what is called patriotism.
"When you open your heart to patriotism, there is no room for prejudice", Trump said today to the delight of his supporters.
But "patriotism" has double edged sword and I happen to find a good analogy for the predicament Eritrea finds itself into; where the meaning of patriotism has a blurred definition or, perhaps, it has gotten scant attention.  But of course, in a country where the sheeple dominate the discussion, where fluff-minded argument are the norm, proclaiming 'patriotism' is tantamount to facing between life and death. That is the reason why reactionaries always dominate the discussion quickly.  Because theirs' is always on trickery and deceit; while the patriots depend on forthrightness and reason.  And once they dominate the discussion, It is safely assumed that they control the situation.  It is just politics 101.  Perhaps politics is the business of deceit; but then, it behooves the question of whether men are by nature immoral and deceitful.  Well then politics has to involve a combination of both, but for the betterment of society.  However, in Eritrea, 'patriotism', I am afraid, had disappeared like the morning mist.  For us, it is a matter of survival or extinction. To quote Harriet Tubman, even partially, If only we knew it …..
Tesfamichael Kidane