MT Newswires Stocks To Watch: Nevsun Gained 10% After Hours on 2016 Outlook Guidance (TSE:NSU)
Nevsun Resources Ltd. (NSU.TO, NSU) gained 10% in after hours trade in the States yesterday after it announced its 2016 outlook guidance which includes revenues from copper, zinc and monetization of precious metal stockpiles from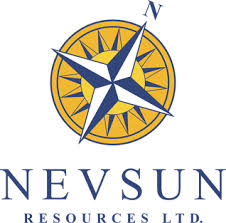 Nevsun Resources Ltd. (NSU.TO, NSU) gained 10% in after hours trade in the States yesterday after it announced its 2016 outlook guidance which includes revenues from copper, zinc and monetization of precious metal stockpiles from the Bisha Mine in Eritrea. In a statement it said the Bisha Mine, operated by Nevsun's 60% owned subsidiary Bisha Mining Share Company, remains an "exceptional" base metal mine with a track record of resource growth.
It added that 2016 is a transitional year as the operation moves into the primary ore body at Bisha, adding zinc concentrate production to revenues. CEO Cliff Davis said: "Bisha continues to provide positive surprises. The latest example is the unusually high-grade precious metal in already mined stockpiles that will be direct shipped to customers. We have 90,000 tonnes of 25 g/t gold material that could provide $40 million of additional cash flow for the mine in 2016, which gives additional financial comfort for 2016."
The stock increased 0.75% or $0.03 on February 11, hitting $4.02. About 572,496 shares traded hands. Nevsun Resources (TSE:NSU) has declined 10.07% since July 8, 2015 and is downtrending. It has outperformed by 0.77% the S&P500.
Nevsun Resources Ltd. is engaged in the acquisition, exploration, development and operation of mineral property interests. The company has a market cap of $815.38 million. The Company's principal mining operation is the Bisha Mine and the Company's principal mineral property is the Bisha property, which is owned by Bisha Mining Share Company (BMSC). It has 12.81 P/E ratio. The Company's wholly owned subsidiaries include Nevsun (Barbados) Holdings Ltd., Nevsun Africa (Barbados) Ltd. and Nevsun Resources (Eritrea) Ltd.
http://www.wallstreet.org/mt-newswires