Key highlights from Kigali continental cycling race – [Once again Eritrea proved to be Africa's cycling superpower, winning 20 medals out of 47]
By: RICHARD BISHUMBA THE 13th edition of Africa's biggest annual cycling event, the African Continental Road Championship, came to a close on Sunday afternoon at Amahoro stadium in Kigali. A lot was said, a lot happened, but, what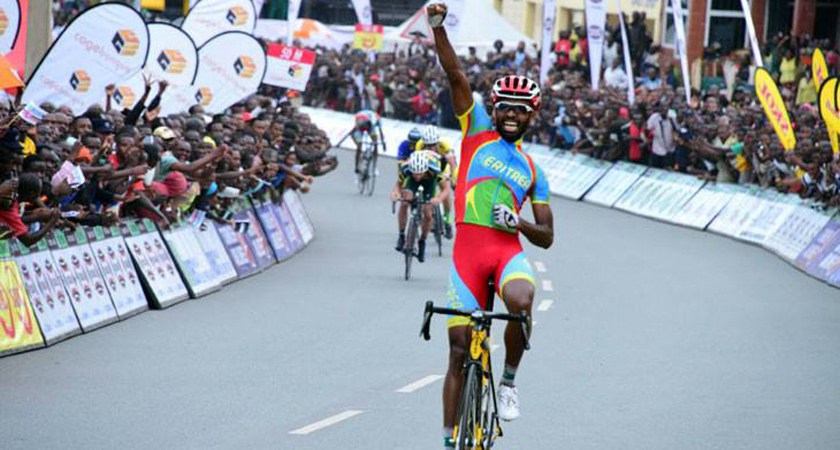 By: RICHARD BISHUMBA
THE 13th edition of Africa's biggest annual cycling event, the African Continental Road Championship, came to a close on Sunday afternoon at Amahoro stadium in Kigali.
A lot was said, a lot happened, but, what most people agreed with is that the 2018 Kigali championship was the best in the 13-year history of the competition since 2005. There are many contributing factors, but, the impeccable organisation was the most outstanding element.
It was a thrilling one week of cycling in Rwandan capital – Kigali – where close to 200 riders from 23 African countries convened to vie for medals in different categories such as; Team Time Trial (TTT), Individual Time Trial (ITT) and road race in different age and gender groups.
The multi-category competitions, which started last Wednesday, climaxed on Sunday in a ceremony that was attended by the Minister of Sports and Culture, Julienne Uwacu and president of the Confederation of African Cycling (CAC), Dr Mohamed Wagih Azzam.
Times Sport looks at the four key takeaways from the championship
1. Team Rwanda is on the move
The hosts may have not topped the medal table or win medals in most crucial races, but definitely Sterling Magnell and Nathan Byukusenge's men and women were nothing short of impressive. The future of cycling is certainly bright.
Team Rwanda riders won a total 10 medals; 3 gold, 4 silver and 3 bronze medals to finish third on the final medal table behind Eritrea (20 medals) and Ethiopia, 13 medals. This was by far, the best performance for Rwanda in African championships. The closest Team Rwanda had come was at the 2016 edition in Morocco where they won three medals.
Apart from silver medals in elite men's TTT and bronze in elite women's TTT, the rest of Team Rwanda's silverwares came from the junior and Under-23 categories. Star rider Joseph Areruya was the tournament's highly decorated cyclist, appearing on podium a total four times.
Cycling sensation Areruya, 21, won silver with teammates Valens Ndayisenga, Jean Bosco Nsengimana and Adrien Niyonshuti in elite men's TTT, gold in U23 men's ITT and bronze in elite men's ITT as well as gold in U23 men's road race.
2. Eritrea is far from done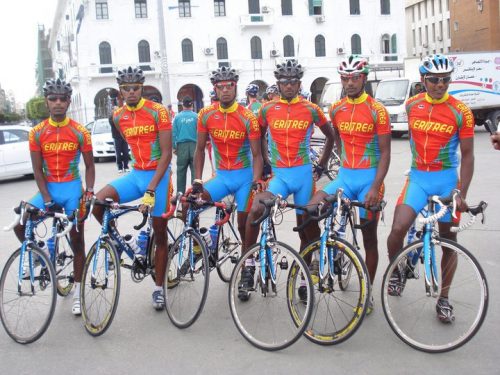 With recent spectacular performances in international competitions, expectations were high for Team Rwanda, and they did not disappoint. But truth be said, Eritrea is still Africa's cycling superpower and they proved it.
Out of 47 medals that were up for grabs at the five-day long competition, the Horn of African nation won a total twenty medals, including 10 gold medals. Eritreans excelled where it mattered most, claiming all the main races of the event namely; gold in elite men's TTT, elite men's ITT, elite women's ITT, elite women's road race and elite men's road race.
Looking at the cycling history of Eritrea, it is no coincidence that they rank top in Africa for the last five years or so. The country has over 5000 licensed cyclists, the highest number by any other African country, while their country's flagship race, the Tour of Eritrea was inaugurated in 1946. Tour du Rwanda's first edition was held 42 years later.
3. Giants South Africa, Algeria, Morocco failed to impress
Apart from Eritrea, Ethiopia and Rwanda who enjoyed a lion's share, the rest of usual cycling giants were nowhere to be seen on the medal table. South Africa who are ranked second on the continent did not even win a single medal, same case with Morocco who stand fifth in latest UCI rankings. Algeria, another giant, settled for only two bronze medals.
Out of 23 countries represented, the top three countries claimed a combined 43 medals, leaving the only four remaining medals for Algeria who took 2 bronze medals, Burundi who bagged one silver medal and Namibia that secured one bronze medal.
4. Girubuntu retires from cycling
<iframe src="//rcm-na.amazon-adsystem.com/e/cm?o=1&p=21&l=ur1&category=electronics&f=ifr&linkID=480ed86944c86e164620fbece344b5ca&t=assenna-20&tracking_id=assenna-20″ width="125″ height="125″ scrolling="no" border="0″ marginwidth="0″ style="border:none;" frameborder="0″></iframe>
After a dismal performance, Rwanda's top female cyclist Jeanne d'Arc Girubuntu told Times Sport, "It is unlikely that I will do professional cycling again. I have been struggling with injuries in the last couple of years and it only keeps getting worse."
Rwanda's first and only female rider to compete in UCI World Road Championship, Girubuntu, represented the country in major competitions such as the 2015 All Africa Games in Brazzaville, Republic of Congo and the 2016 African Continental Road Championship in Morocco where she won silver in U23's ITT.
The 22-year-old former national champion Girubuntu who was regarded as one of Africa's finest female cyclists, also trained from the UCI World Cycling Centre in Switzerland, becoming the first Rwandan female rider to do so and the 1000th trainee of the center.
editorial@newtimes.co.rw
Subscribe ASSENNA YouTube to get Radio Assenna shows on time: