Italian prosecutors reject DNA test in mistaken identity case
Mother of alleged human trafficker travelled to Sicily from Eritrea to take test – which will not be accepted as evidence The mother of a man accused of being one of the world's most dangerous human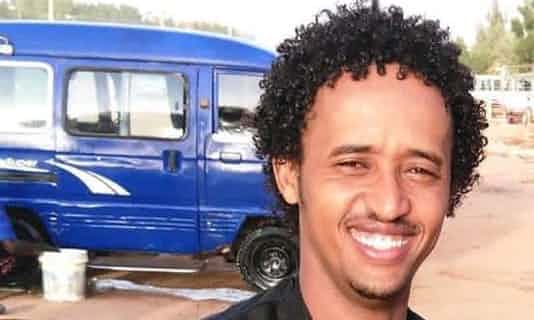 Mother of alleged human trafficker travelled to Sicily from Eritrea to take test – which will not be accepted as evidence
The mother of a man accused of being one of the world's most dangerous human traffickers travelled from Eritrea to Sicily to undergo a DNA test which would prove that her son is the victim of a mistaken identity.
But her effort to free her son failed after Italian prosecutors refused to allow the test result to be submitted as evidence.
The man at the centre of Italy's highest-profile human trafficking case has always claimed to be Medhanie Tesfamariam Berhe, a 29-year-old Eritrean refugee and former dairy worker. Behre's family, data from his Facebook account and even the wife of the wanted man have all supported his claim.
But prosecutors in Palermo insist that he is Medhanie Yehdego Mered, a notorious 35-year-old people-smuggler who has sent thousands of Eritrean refugees from Sudan to Libya and then onwards to Italy.
This week Berhe's mother, Meaza Zerai Weldai, 59, travelled from Asmara to Palermo for a DNA test which showed she was the mother of the detained man. But Italian investigators rejected the submission of the test as evidence.
Under Italian law, documents originating outside an investigation can only be submitted as evidence in a trial if agreed upon by both sides. "We are basing our legal proceedings on other data, not on DNA,'' Annamaria Picozzi, a prosecutor and member of the investigative team in Palermo, said at the court on Wednesday.
The detained man's lawyer, Michele Calantropo, said: "The DNA test says that Mrs Meaza Zerai Weldai is my client's mother and therefore he cannot be Medhanie Yehdego Mered. For about a year and a half my client has been unjustly imprisoned."
The suspect was extradited to Italy from Sudan with the help of the British Foreign Office and the British National Crime Agency (NCA). With north African traffickers sending thousands of migrants to their deaths in unseaworthy boats in the Mediterranean, his arrest attracted intense attention.
But almost immediately questions were raised over his identity.
In a series of articles, the Guardian has produced photographs, documents and testimony that cast doubt on the prosecution's allegation that the detained man is Mered. "This is not my name. This is not my surname. This is not my identity," Berhe told the court on 3 October, speaking for the first time since his trial started more than a year ago. "You are prosecuting the wrong man. This is all absurd.''
Dressed in a white veil, Berhe's mother attended the court hearing on Wednesday. "I faced a long journey from Eritrea to save my son but it seems nothing is working to convince them," she said. "My son is not a trafficker. And they know it."
Zerai said her son left the family home in the Eritrean capital, Asmara, in October 2014. Two years later she learned of his arrest from a TV news report. She said: "I was at home when at one point a neighbour knocked on my door and asked me to turn on the television. The newscaster talked of a dangerous human trafficker who had been arrested in Sudan. The neighbour said that the arrested man resembled my son, a lot. When I turned on the television I could not believe my eyes."
Despite the overwhelming evidence to the contrary, prosecutors insist the man captured in Khartoum is the real smuggler – even though they have not been able to find a single witness to testify against him.
At Wednesday's hearing, the judge invited the prosecutors to reconsider allowing the DNA test to be submitted. The prosecutors postponed their final decision to the next hearing, on 9 November.
The NCA said it could not comment on a continuing case. Italian prosecutors also declined to comment.
Source: The Guardian