Illegal immigrants from Eritrea second largest group in Germany
March 03, 2015 (Berlin) – The number of people caught illegally entering Germany has increased with 57,000 cases in 2014 resulting in a 75-per-cent increase compared to 2013, according to newly released police data. The vast majority of illegal immigrants came from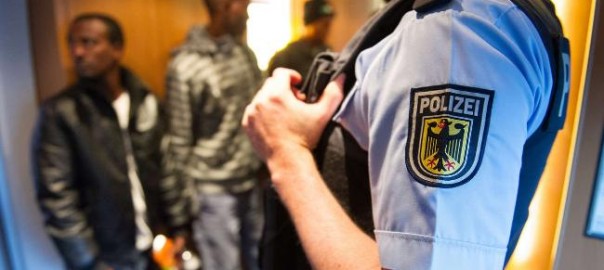 March 03, 2015 (Berlin) – The number of people caught illegally entering Germany has increased with 57,000 cases in 2014 resulting in a 75-per-cent increase compared to 2013, according to newly released police data.
The vast majority of illegal immigrants came from war and crisis-torn countries like Syria with 14,029 cases, followed by Eritrea with 7945 and Afghanistan with 3756 cases.
The findings released were a response to a query made by the German Left Party in the German Bundestag.
According to the figures released, there were 2.3 million checks for undocumented immigrants at the country's borders in 2014, which uncovered 30,000 attempted illegal entries into Germany, up from 17,000 in 2013.
Source:CAPERI