Fetsum: My Experience in Denver Festival (Part IV)
Some people talk to God through prayers and others silently listen to him through meditation. Some want to boss following the mind and others neutrally visualize the planet through the heart. In this temporary Eritrean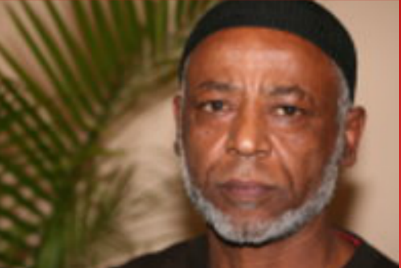 Some people talk to God through prayers and others silently listen to him through meditation. Some want to boss following the mind and others neutrally visualize the planet through the heart. In this temporary Eritrean experience, I refuse to identify with my father's sperm cell and my mother's ovary that initiated my existence because they only represent the fragile body, not the essence that defines me beyond this life. I know my Eritrean identity will not last more than the remaining few years of my life; everything will end when I die. I, thus cannot complicate justice attached to my parents' ethnicity and religion. This consciousness does not give me a better choice than looking at our matters from absolutely neutral point of view. How ever we see things in whatever perspective, there is only one justified objective reality that brings us to common understanding and that is what matters to me most.
I don't know what the Conceptual or Research Committee is doing now and have no idea if it will deliver a research based analysis about the concept of TRANSITIONAL GOVERNMENT, at minimum (as it promised to the people in the festival and the Paltak Rooms to do "within 4 to 6 months" after the festival, which took place on July 6, 2018). We will see what happens in January 6, 2019; the deadline for the delivery but the least we should expect next month from it should then be some sort of communication (progress report) about this issue.
Although I cannot write about everything we did for humanly reasons I can tell you that it is all on the record (audio recording). In any case, we seem to have rested the Terms of Reference's OPUTPUT 1 by producing the principles of the DENVER FESTIVAL COMMUNITY as discussed in the last article. In my situation, the correction I suggested on the mistake in OUTPUT 1 (rephrasing "the people's struggle has no owner" to "the people own their struggle") remained unanswered and I still had to struggle for it despite the strong resistance I was facing from Sengal. The brother had several times promised us to come back to it for correction and I was eagerly waiting for this to take place. Instead, he broke his promise telling me we have no more time for it and that the entire OUTPUT 1 in the Reference had been replaced by the PRINCIPLES we worked hard for during the last few meetings. He told me that the committee had already decided to erase it from the project. I had not heard anything like that from anyone of us in the meetings. This was inconsistent and deviation from the truth but I had no other choice other than swimming the tide flowing with the wind learning that he can be short fused and dictatorial in situations as such!
Clearly, there was no restriction as to how many people we could involve drafting our respective comprehensive proposals. We also had the freedom to work in teams. Therefore, Sengal was teaming up with Dr. Gebre and Dr. Mohammed, Dr. Saleh and brother Abdulla were similarly working together. I think Dr. Tseggai was working alone though absent in most of the meetings, but I did. As it went, we submitted our proposals to Chairman Sengal between June 5 and June 15 and he responded with the following text messages on June 17, 2018, 11:57 AM:
"Draft Proposal for Out Put II: Hi Guys; I acknowledge the receipt of your proposals regarding the above subject matter. Thank you all for your active participation." END
There were four proposals in all and I will present them, at least one at a time depending on content and space. I will also include my comments for the record.
"Dr. Mohammed: Eritrean Sinit Festival: Principals of the Diaspora Eritreans Struggle for Justice "fetaw FitHi" to be disused in the Denver National Dialog:
(The Denver Festival declares that the "fetaw fiHi" shall be guided by the following "principles":)
Support for a revamped Bayto (ENCDC):Work to improve and strengthen our united front for a democratic change in Eritrea under Bayto; develop unwavering framework for creation of a strong national congress, constitution, and transition government. These essential Bayto improvements include: (a) dispute resolution mechanism, (b) accountability of leadership, (c) unity of purpose by all participants, (d) strengthening diplomatic activities, and (e) governance reforms within the participant political parties.
Demand Implementation of a new written constitution in Eritrea:Advocate for the implementation of a new constitution for Eritrean to: (a) institutionalize its system of government with liberal democracy, (b) safeguard its cultural, religious, and language diversities, (c) preserve its two national languages of Tigrigna and Arabic, (d) protect the rights of all of its ethnic groups, include the rights of the Jebertis, (e) guarantees the repatriation of its refugees from wherever they are; and (f) provide for land proclamation returning land and property to its rightful owners.
Demand the cessation of all unjust government controls and regulations in Eritrea:Campaign for the elimination of all unjust government controls, and restore the cultural, religious, educational, and social norms and rights that existed in Eritrea prior to 1991. These norms and rights include: (a) families' rights on their children's wellbeing and education, (b) public, private, and religious k-university education, (d) citizen's religious, language, and economic freedoms, and (e) freedoms of press, association, and movement.
Demand the cessation of the current inhumane Eritrean "National Service":Campaign for the elimination of the current indefinite "National Service," starting by letting all that are in the service more than a year to return to their homes with full compensation and opportunities for education, vocational training, and jobs with pay.
Support the establishment an Eritrean "Justice Group" to compile records of injustices in Eritrea:Establish a group made us of Eritreans and non-Eritrean expertise to compile files and keep record of the injustices and crimes that have been perpetrated to Eritreans wherever they are and on those that are perpetuating these injustices and crimes on Eritrea and Eritreans.
Mohammed Beshir 6/9/18"
Comment: I believe the material represented his team's outcome with brother Salihadin and most likely with brother Abdulla as well. Doctor Mohammed's proposal certainly raised important points that we fully discussed in the meetings with the Chairman's reasonable initiative. The statement "The Denver Festival declares that the "fetaw fiHi" shall be guided by the following "principles" is, of course confusing and probably an honest mistake because nothing was declared either by the festival organizers or by the committee to this effect at that point in the journey.
            I shared my views as follows. As for (1), I said that Bayto was a product of Eritrean peace seekers and is thus a property of the Eritrean people in general. Everything seemed good at first exciting many citizens about the possibility of a well structured Temporary Government coming out of it. But it ended up being a disappointment because it could not neutrally serve our people as demonstrated by its undemocratic, biased and unfair action in the feud between Kidan and Chairman Korneleos' (Kunama Democratic Movement) on his opinion about Idris Awate's relationship with the people of Kunama. Kidan fired Chairman Korneleos from the union violating his freedom of speech and Bayto illegally approved it succumbing to the pressure of few biased political parties within, and without the support of any case law in its own constitution. It failed to represent our freedom of expression in this regard.
BAYTO's inclusion of the political parties in its structure was a fundamental contradiction with the universal concept of TRANTIOTIONAL GOVERNMENT which is globally understood to be the people's property free of political parties and ambitious politicians aiming at political power in any applicable society. Unfortunately, BAYTO compromised its power as the people's representative by composing itself with about "40% of the political parties in Kidan" ending up being their servant instead of the master it legitimately should have been.
 Doctor Mohammed et al.'s admission of Bayto's mistakes and the need for it to work in the areas of "(a) to (e)" was, thus highly appreciated because it had problems everywhere. I, however, can only give it another chance if it publicly admits its mistakes and rectifies them by taking proper actions such as reversing its decision against Chairman Korneleos with apology to him, the Kunama community and the Eritrean people at large. Also in the condition it explains its long absence from the public, and purifies itself from the political parties to signify the people's supreme power in our society, at minimum.  Although I represented myself as an independent individual and hardly mentioned GI at any portion of our meetings, I believe we were conditioned to explore other means of solution after very long waiting without result, when we came with a UNIFYING IDEA called GI as a portion of the people in grassroots classification and never as a political group. I, therefore, found proposal (1) very important for the Conceptual Committee to register as one of the topics for open discussion ahead with any interested Eritrean scholar in the league.
As for proposal 2, the subject is not something we can decide for the Eritrean people at this stage of the fight and we should leave it for a democratic system to decide in the future. But I believe we have a constitution that we invested time, money, public and intellectual resources for. Therefore, we don't need a new one but amending it if necessary. I feel we need to have convincing reasons to start drafting a new constitution and I think Dr. Mohammad et al owe the society more explanation on this request. What's wrong with the existing constitution? Which specific case laws appear improper and why? How can we improve them and on what grounds? Where in the case laws does the shelved constitution violate the rights of our minorities and that of the Jeberties? We need answers to these questions and see if we can amend the constitution based on the merit before requesting a new constitution because it squeezes a lot of resources probably beyond the society's capacity to make one from the scratch.
As for the significance of Arabic in the society more than our native languages, the reasons taught in the forum to my best recollection were 'because too many Eritreans since the struggle for independence have been taught by Arabic. They have been conditioned to adapt it as their primary language even beyond their own native languages during their long refugee experience. Therefore, Arabic has become inseparable to our people by incontrollable circumstances on the ground. It, should thus continue to be the nation's national language with Tigrigna as it had constitutionally been for decades'. I stand willing for correction but this is how I briefly summarize the notion off the record. Whatever justification we may have about this issue, I believe in settling the matter from academic and universal points of view and I think the first question we should ask ourselves would be: Are we Arabs and what is wrong with our rich languages to sacrifice them for Arabic?
In my opinion, we should continue teaching Arabic in our schools for people interested to learn it.
We can also have translators to help our Arabic speaking people (those who were conditioned to be in this situation) to effectively communicate with the system without a problem. We certainly have to preserve it until we amend the constitution. We have to embrace it as a half Moslem society for understanding our holly books and practicing our religious rituals. We can only use Arabic for religious purposes like almost all non Arabic Moslem societies in the world. They use Arabic for religious purposes and don't mix it with their national languages. I, therefore think Eritreans should respect their native languages and replace it with TIGRE (another majority spoken language) at equal level of significance to Tigrigna. This may take one generation to effectuate but would be more beneficial for the society in the long run rather than remaining stuck with this controversy forever.
            Apparently, there is no doubt the role of the Research Committee was to pick important points and creating the environment for open discussion without any form of fear and inhibition, once again defending the Eritrean people's interest beyond anything else in the society. Arabic Vs. the native languages should then fall into this category by default logic. What it should do then is carrying its responsibility researching on this matter and academically settling the irregular and unique thought entertainment down once and for all. But there has to be more satisfying reasons for why the religiously diverse Eritrea with its own rich native languages should use a foreign language for a national language! Why it should be the only non-Arab country to glorify Arabic as a national language undermining its own native languages in its own exceptional way!
I am not an active member of the committee now, thus exclusively representing myself on the matter in front of the public. But I feel I am still telepathically connected with the Committee through my articles and, of course until I conclude this series for the record and sake of transparency. Therefore, I hereby submit my petit research on this matter releasing my individual burden vis-à-vis the Denver experience whether the Committee considers it or not.
Arabic and the world's Moslem community Vs. National language: There are about 22 Arabic countries and over 40 Muslim majority countries overall. Those countries have Moslems that equally relate to the Koran. The question is how they relate to Arabic, the language of the Holy Book! Arabic is the mother tongue of the Arabs overall and they appropriately use it as their national language irrespective of the Koran's linguistic format. Although many countries with colonial history adapt colonial languages for their national languages, the truth remains that the majority Moslem societies only religiously relate to Arabic through the Koran, nothing for otherwise; and here are most of them.
| | | | | |
| --- | --- | --- | --- | --- |
| Rank | Country | Moslem Population | In% | Official language |
| 1 | Indonesia | 227,226,404 | 87 | Malay |
| 2 | Pakistan | 204,194,370 | 97 | Urdu/English |
| 3 | India | 189,000,000 | 14 | Hindi |
| 4 | Bangladesh | 148,607,000 | 89 | Bangali |
| 5 | Nigeria | 95,316,131 | 49 | English |
| 7 | Iran | 81,529,435 | 98 | Persian |
| 8 | Turkey | 80,683,525 | 99 | Turkish |
| 9 | Afghanistan | 34,022,437 | 99 | Pashto/Dari |
| 10 | Ethiopia | 28,680,000 | 34 | Amharic |
| 11 | Uzbekistan | 26,550,000 | 98 | Uzbec |
| 12 | Niger | 19,502,214 | 50 | French |
| 13 | Tanzania | 19,426,814 | 62 | English/Swahili |
| 14 | Malaysia | 19,237,161 | 61 | Malay |
| 15 | Mali | 15,667,704 | 90 | French |
| 16 | Senegal | 14,584,931 | 94 | Wolof/French |
| 17 | Kazakhstan | 13,026,802 | 57 | Kazakh/Russian |
| 18 | Mozambique | 5,340,000 | 18 | Portuguese |
| 19 | Philipines | 5,000,000 | 11 | English/Philipino |
| 20 | Eritrea | 2,400,000 | 48 | Tigrigna/Arabic |
| 21 | Niger | 19,502,214 | 90 | French |
| 22 | Burkinafaso | 11,270,000 | 52 | French |
| 23 | Djibouti | 899,566 | 94 | French/Arabic |
| 24 | Seraleon | 4,171,000 | 60 | English |
| 25 | Gambia | 1,900,00 | 90 | English |
| 26 | Ivory Coast | 10,375,283 | 43 | French |
| 27 | Azerbaijan | 9,872,765 | 98 | Azeberjani |
| 28 | Somalia | 9,231,000 | 99 | Somali/Arabic |
| 29 | Guinea | 8,693,000 | 89 | French |
| 30 | Congo | 8,330,115 | 12 | French/Congolese |
| 31 | Chad | 7,827,653 | 54 | French/Arabic |
| 32 | Tajikistan | 7,621,700 | 98 | Tajic/Pershian/Ruassian |
| 33 | Mozambique | 5,340,000 | 18 | Portugese |
| 34 | Uganda | 5,030,000 | 14 | Swahili/English |
| 35 | Cameroon | 4,940,000 | 32 | French/English |
| 36 | Kyrgyzstan | 4,927,000 | 13 | Kyrgyz |
| 37 | Ghana | 4,914,000 | 23 | English |
| 38 | Turkmenistan | 4,830,000 | 90 | Turkmen/Russian |
| 39 | Mauritania | 4,171,633 | 100 | Hasanya/Arabic |
| 40 | Sierra Leone | 4,171,000 | 10 | English |
| 41 | Thailand | 3,952,000 | 4 | Thai |
Excluding Chad, a majority Moslem country with its version of Arabic from the list, one cannot help noticing that all of them use their native and/or colonial languages for national language with the exception of our neighbors Djibouti and Somalia. Why then Arabic in Djibouti and Somalia and how may their application of it differ from Eritrea's? While the people of Djibouti use a colonial language (French) consistent with other societies, they sideline their native languages for the sake of Arabic in so far as the national language is concerned. This is unique compared to the rest of the Moslem world. For the benefit of the doubt, though; this country is, at least 94% Moslem and the people may not mind using Arabic, despite how I still consider this situation as exceptional (accepting a foreign language more than the native languages). For a reason beyond my interest and capacity, Djibouti respects a colonial language like many other colonized Moslems in the world but also accepts Arabic more than its indigenous Somali and Afar languages opposite to the norm. Let them figure it out, it is none of my business but I believe its society may be in harmony with the setup probably because it is religiously homogeneous (94% Moslems).
In contrast, Somalia (99% Moslems) uses Arabic and Somali for its national languages. This society speaks only one language and it is almost fully Moslem in religion. Their choice of Arabic for a national language along their native Somali appears okay to me because they use them at equal level of the relationship. They chose to go with Arabic instead of Italian or English (colonial languages) and I kind of justify the choice as something logically defendable. I don't think this society has a problem with this dilemma as it seems to be because it did not consider its colonial languages as important as either the native Somali or Arabic. They did not undermine their native Somali in favor of any other language. Adding Arabic in the list of their national languages does not, thus contradict the dignity of the religiously homogeneous society (all Moslems). There is no conflict of interest here in my opinion and we can not accuse the society for choosing Arabic over the colonial languages (Italian and English) for whatever reason it may have been as long as they madeSomali the supreme language of the society.
Eritrea's experience with Arabic is, however, unique in classification. It rejects its own available languages and the colonial languages Amharic and Italian in favor of Arabic. It considers Arabic as important as Tigrigna but more important than the rest of our languages including the equally popular Tigre. Our country, therefore stands alone with Djibouti for undermining its native languages in favor of Arabic but with about 50% or less Moslem population. We are the only country that accepted Arabic for no justifiable reason. We are also the only people that complicate our relationship and kill the society's life by alternating between Tigrigna and Arabic in meetings. No other society practices this unique approach! We may, thus  do something democratic to get out of this self-imposed entrapment! Let us just be decent enough to give power to the people on anything concerning our society. In the absence of rationality, I believe we should agree to resolve this issue by allowing our people (all inclusive), as the supreme power of the society to voice their choice in fair referendum. This is the fairest we can do about this matter should the elite group of the society fail to reconcile on. Otherwise, our society will continue to be undermined and dictated forever.
Going back to Dr. Mohammad's proposal, 2(a) is very good for us because it can provoke serious discussions on what type of democracy we want in Eritrea. Dialogue on this subject can produce remarkable result in my opinion because there are quiet a few forms of democracy in the world today, needless to say our immediate political future after the dictator is expected to be some form of democracy that needs solid preparation at this stage of the struggle. I think the Conceptual Committee should research this area as one of its major assignments but I substantially support the rest of the points in proposal (2) and proposals (3-5). I will disclose the second comprehensive proposal next. To be continued!