Fetsum: Isaias at the most confusing double crossroads of his life
Folks, something different is shaking in our region since PM Abiy's arrival few months ago, although Isaias is wobbling in the dancing floor. Things are developing fast and the current collective effort for regional peace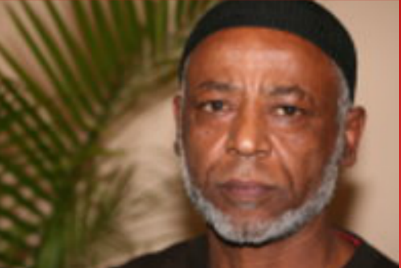 Folks, something different is shaking in our region since PM Abiy's arrival few months ago, although Isaias is wobbling in the dancing floor. Things are developing fast and the current collective effort for regional peace and cooperation in social, political, security and economic venues of Djibouti, Eritrea, Ethiopia and Somalia appears promising. We know Isaias signed a peace agreement with Abiy in Saudi Arabia focused on "cementing their relations". The Jidda Agreement is more comprehensive than the agreement signed in Asmara without a neutral party. It contains additional 2 Articles and a total of 7 Articles that the two countries signed in the presence of a collectively powerful third party (Saudi Arabia, UN Secretary-General Antonio Guterres and probably African Union Commission chairman Moussa Faki Mahamat as well) as the witnesses of the event representing the planet at large. It was done at the highest level of diplomatic connection in view of universal significance, though possible only with GOOD FAITH between the two leaders and respective societies.
Unfortunately, he was the only actor from the Eritrean side and has not made a televised speech on yet. There was no GOOD FAITH in this political misadventure between the Eritrean people and the Emperor. As usual, we have been ignored, undermined and condemned to remain outsiders in our private political business. But we cannot help expecting the immediate implementation of the border decision that was categorized as ARTICLE 4 in both agreements because that is what the people including the regime's blind followers have in common at this moment in history.
Excuse my redundancy but in this interesting political puzzle, we saw Ethiopian activists returning home, freely meeting their people and discussing their political future in open fields and stadiums. The politicians and the government seem conceptually converged for "genuine democratic change" with high confidence against the Weyannes as a unit if not the Tigrean people as a community. They appear working in GOOD FAITH, a critical factor for their success. Yet, corruption was rampant, the economy in shambles and ethnic violence escalating beyond the government's control. We are witnessing a divided and violent Ethiopia under a very promising democratic ambiance and a peaceful Eritrean society under the grip of absolute dictatorship trying to peacefully coexist in the region. Ethiopia's substantial freedom and transparency are expected to melt with Eritrea's oppression and opacity and produce something beneficial for both societies. Fantasy or reality, the leaders are hoping to amalgamate their antagonistic political philosophies for the common cause of the region which can only be described as DEMOCRATIC-DICTATORSHIP in the absence of the dictator's mental transformation as a politician. Yet, the Jidda Agreement's preamble that reads "Respecting each other's independence, sovereignty and territorial integrity" is very good for both of us. Article Seven's "The two countries will establish a High-Level Joint Committee, as well as Sub-committees as required, to guide and oversee the implementation of this Agreement." Sounds good to check and balance the practicality of the agreement. But the portion that reads "[the two countries] desiring to achieve lasting peace and cement their historical ties to achieve their lofty objectives" sounds impossible without the people's freedom from the grip of dictatorship. Their promise to "Reiterat[e] their commitment to the principles and purposes of the Charter of the United Nations" is not only laughable but also a bluff in view of the contemporary Eritrean experience.  
Many things are obscure because of lack of leadership but I think four fundamental issues have changed in today's East African block as a matter of mandatory socio-political evolution: the incontrollable democratic vibe engulfing the region, the societies' higher consciousness about the benefits of democracy, loss of place and momentum for absolute dictatorship, and peaceful coexistence for regional development minus any form of violence. There is no room for any excuse now to delay democracy in anyone of the countries in question including South Sudan. Folks! It is at this historical time where Ethiopia is contemplating genuine transition to democracy with full cooperation of the opposition forces and the people enjoying maximum freedom of speech and tolerance that the Eritrean President found himself at a confusing double crossroads by surprising circumstantial events beyond his expectation. In the first crossroads, he is positioned in the middle of his complicated relationship with the Ethiopians and the Eritreans.
1)              He has suddenly become the axis of reconciliation between feuding Ethiopian forces conducting different meetings in Asmara to this effect as his prior diplomatic obligation. He has so far tried to rectify the difference between the Amharas within the power structure and the affiliated opposition forces stationed in Eritrea, Ginbot 7 and the regime, OLF and the Oromo group in the ruling party, DEMHIT and the central government, and the regime and the Ogaden National Liberation Front. I am impressed with his capacity to manage all the activities in motion despite the result but in so doing, he is serving as the best catalyst to Ethiopian reconciliation process from conflicting grounds in unreconciled Eritrea.
2)              His vengeance against the Weyannes so severe, he has been busy empowering the groups from the onset of their activism at very heavy Eritrean financial burden. Now that the game is over this man is somehow conditioned to assist Ethiopia's peaceful transition from the angle of a disparaged Eritrean society under his nagging dictatorship.
3)              He has managed building their confidence to liquidate TPLF with his virtual support in the background creating favorable grounds for all politicians to freely participate in the country's democratic process without "TPLF's destructive interference". The antagonistic relationship between Isaias and the Weyannes has opened unlimited venues for the Ethiopian people to democratize their country a step at a time. Both countries have secured this capacity through the Jidda Agreement's Article Twothat reads; "The two countries will promote comprehensive cooperation in the political, security, defense, economic, trade, investment, cultural and social fields on the basis of complementarity and synergy." Yet, the resolution of the border conflict perceived to have been the cause of stagnant dictatorship has not produced any benefit for the Eritrean people as of today.
            In the second crossroads, he finds himself at the intersection between his accidental democratic image and authentic dictatorial nature. Isaias has accidentally become democracy and dictatorship at the same time, not as a very interesting human being but as a conceptual package because of circumstantial realities beyond his control.
            We are all ready for democracy beyond the benefit of challenging experience but Isaias is today swimming the complex political pool with a fake Ethiopian democratic image in dictatorial Eritrean outfit. The man is standing at crossroads sandwiched between the region's incontrollable democratic air and Eritrea's darkness in absolute dictatorship at the height of the Eritrean people's craving for freedom and democracy. His self destructive policy has now conditioned him to work hard for Ethiopian democracy from his expired absolute autocracy at home. What was controllable back in the days was grudging with the Weyannes by directly supporting the Ethiopian opposition forces at our expense from his safer heaven in Asmara. And what has become out of control now is his unexpected role in reconciling and democratizing the Ethiopians with his absolute dictatorship anchored in Eritrea.
I think the overall dynamics has made them stronger advocates of multi-party democracy in today's Ethiopian political climate that no one can seemingly sabotage, specially with Abiy at the highest hierarchy of the country's political system. Isaias's dedication for Berhanu Nega et al factorial was a tactical relationship with antagonistic strategic value that could only last until the Weyanes' disposal from post. Now that the puzzle is resolved producing a potent Ethiopian democratic movement, the consequence must scientifically backfire at his dictatorship in the absence of his reconciliation with the Eritrean people, not because of personal issues but as a matter of necessity and survival. They used him to this extent of empowering themselves and will continue to use his virtual presence in the Weyanne equation till they consolidate their feet in the country's unstable political environment. Another game will then have to be over at that moment in postulate because of their contradictory positions in the political pendulum (democracy and dictatorship), once again as a matter of science, necessity and conflict of interest, and only in the absence of reconciliation between the Eritrean people and himself. The only way out for Isaias is allowing the people to enjoy freedom in their country like the Ethiopians earned it to enjoy. It is only in this condition that the relationship between the two countries can balance and develop to the next level of socio-political achievement; fragile and breakable otherwise, because politics is a nasty phenomenon heavily dependent on geo-political and circumstantial realities. We simply cannot be inferior in freedom and justice to the Ethiopians and become their equal economic partners at the same time! This is impossible!
I, therefore argue that Isaias did not become a potent Ethiopian democratic and reconciliation force by intention; although the Weyanne's ultimate downfall was apparent to many keen observers of the region. Fear of changing his political outlook according to the unfriendly current regional realities is forcing him to overwork himself with external forces with nothing so far to show for our people. He is confused, travelling everywhere with his handsome son for comfort and with no explanation. He is even afraid of releasing harmless victims of his prison enterprise! So difficult to rationalize his state of mind, he seems paralyzed from doing anything positive to elevate the people's hope taking advantage of the golden regional dynamics. It appears like the change came at the right time for Ethiopians who chose to democratize the country and Isaias could not help being part of the motion; but at the wrong time for him before getting ready to pack and move on. He is not done yet with his zeal to abuse, oppress, jail and kill without due trial. Simply, he has a lot of catching up to do with Abiy's level of consciousness to survive the unforgiving regional impulse because he could not stimulate the Eritrean people with all the power and momentum at hand.
What is interesting is that all the opposition groups that he supported in the past have become part of Ethiopia's democratic engine; Berhanu Nega's outstanding pro-democracy speech in Addis being a case in point. This means adios! the dictator can not influence his old friends to adapt the exhausted and outdated political philosophy, needless saying Africa's tendency for elected governments specially in our region and the current Ethiopian democratic effort for multi-party political system cannot accommodate his absolute dictatorship as a healthy partner of the political game. Bashir's recent dissolution of his entire cabinet is a reflection of this unforgiving truth. Whether he will form a new cabinet or not, the dictator is today twisting and coloring his mustache to figure out his place in the regional democratic environment beyond his control. Neither can Isaias negatively polarize the highly couscous, smart politician PM Abiy towards his outlook at the time he is preaching his people about the death of dictatorship in East Africa. Abiy is actually strongly telling Isaias about the essence of democracy, freedom and justice through the media, although not in direct communication because of his childish nature. The subject is unavoidable and obvious but he does not want to agitate him to mismanage his anger, at least for now. But this phony relationship cannot continue and Abiy will have to directly face him sooner or later for his own democratic vision's sake. I, therefore, argue that Isaias's current mindset is unusable by our neighbors beyond a temporary bridge to genuine relationship between the Eritrean and Ethiopian people because their democratic vision will remain a dream without democratic Eritrea.  
The fact remains that the Eritrean people are today keenly observing Isaias' actions with higher consciousness and magnified presence believing that there is no more excuse for his dictatorship at this political stage of regional actuality. I am saying this with full acknowledgment of his importance and criticality during our struggle for independence and nationhood at large. I cannot deny what he did for the cause without disrespecting myself, and I admire his endurance and capacity to survive against all odds as an individual and a leader. His obstinate and confrontational mindset has greatly diminished our potential but may have contributed to our sovereignty to certain extent, needless saying that I consider the Jidda Agreement as one of his greatest achievements without a doubt. Although he is procrastinating it through monotonous delay tactics by pretending busy, I see the unavoidable implementation of the border decision in the two agreements as positive enhancement to the Algiers agreement for us to properly manage ahead after his downfall. Keep in mind that the agreement is impossible without GOOD FAITH that cannot be stablished without legitimate people's representation in the deal; meaning that we can legally trash it after his departure if we don't like it because there is nothing there to legalize it. I, however, believe that hecan turn everything upside down with the golden opportunity sticking with his people at the utmost point of the relationship. But the game for exclusion is over. The situation is humiliating, dull and uncertain; a golden opportunity with tragic outcome: we could not even enjoy the amnesty of our prisoners, something the least we deserve as a society in this unfortunate situation. It has been about waiting and guessing, a regrettable waste of resources to this level of toxic relationship.
In so saying, Berhane Abrehe's straight message is in my opinion the best advice the dictator could use to save himself, his family and the nation from the havoc he created for. The brother shared his mind about his endless deception and dictatorship. The Ethiopians are saying TPLF's dictatorship was expired to no more materialize in their country and we are saying the absolute dictatorship has exhausted its life cycle with maximum stretch of our patience to leave us alone now to adapt democracy. He told him to respect the people, stop making obscure deals without their consent and to wise up taking advantage of amnesty by giving power to the people despite what he did to the society through the years. He warned him about the danger behind conditioning the people to change the intolerable situation by any means necessary. What he said and wrote are considered normal and productive in other societies like Ethiopia. It was indeed a realistic selfless advice from a concerned citizen that Isaias should have used as a precious opportunity to breath the region's democratic air before it gets out of control.
I thank the Minister for accentuating the real condition of our people under the dictatorship. I admire his selflessness to tell the truth from within the flames of absolute dictatorship. I feel sorry for how the confused dictator ended the saga with his evil mind full of body counts. What he proved is his misfit mental condition to the democratic vision of the region; the action was a derivative of fear and poor self confidence, a continuation of the lawless insanity that must be stopped as soon possible.
In conclusion, his passionate service to the Ethiopian democratic dream may fool him of having a well dressed front appearance in their view but what the world has seen so far reflects his naked butt in view of our people. It is a fake relationship bound to backfire as a matter of survival because they know their political journey cannot blend with his savage dictatorship beyond temporary excitement. He should understand that his old friends will democratize their country leaving him soul searching alone at the end of the day simply because his dictatorship was a shield of the past that remains being a serious problem to the political future of the region. They won't need him anymore except for protection from the Weyannes until they succeed achieving their dream, which can only be DEMOCRACY from now on. Isaias may also be usable for cutting unfair deals that can only cause suffering to both countries ahead. I believe this reality will will be apparent sooner or later after the HONEYMOON, but only in the absence of his reconciliation with our society. Relax and continue the struggle believing that our situation is far better than any other situation in the region. We are a step away from enjoying our peaceful society to the best of our resources, thanks to our decent people who have no problem with each other like the Ethiopians, Somalians and Southern Sudanese. The Ethiopians may be ahead of us in democratic vibe thanks to their government but in a long rugged ride to peaceful democracy. In contrast, we are only this dictatorship away from being a civilized and prosperous society under mass based constitutional order; and I predict that will be our next major surprise depending on how fast we form the badly needed global leadership with undivided attention!!