EU accused of funding evil empire of Eritrea where hundreds and thousands forced to flee
THE European Union has been accused of funding an evil Eritrean empire which has forced 120,000 people to flee. The embattled bloc faces intense criticism for propping up a despot leader who has catapulted his country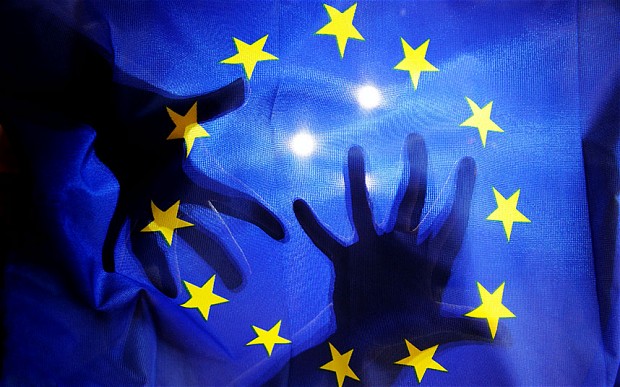 THE European Union has been accused of funding an evil Eritrean empire which has forced 120,000 people to flee.
The embattled bloc faces intense criticism for propping up a despot leader who has catapulted his country into the depths of abhorrent slave labour, by handing them £176million in aid, despite protests from human rights groups.
The cash has reportedly been ploughed into President Isaias Afewerki's regime, which is actually encouraging its people to escape a poor nation beset with mass enslavement, the Daily Telegraph reported.
In 2015, more Eritreans reached the shores of Europe than any other nationality in the world and account for the largest amount of asylum applications in the UK.
One in 10 Eritreans has fled abroad, while 120,000 have sought refuge to Europe since 2010 to escape the brutal and harsh conditions of their homeland.
Atrocities, including an indefinite military national service programme that amounted to mass enslavement, had been committed since the country's independence in 1991 and were ongoing, according to the UN.
There are said to have been 300,000 to 400,000 people who have been enslaved in the secretive state, which has never had an election.
Mike Smith, who chaired a UN inquiry, said last year: "Eritrea is an authoritarian state. There is no independent judiciary, no national assembly and there are no other democratic institutions.
"This has created a governance and rule of law vacuum, resulting in a climate of impunity for crimes against humanity to be perpetrated over a quarter of a century. These crimes are still occurring today."
But the east African nation has routinely dismissed reports by UN bodies and campaign groups of rights violations in the past.
Meanwhile, Eritreans living in the West are estimated to send £500million a year back to their families in Eritrea.
President Afewerki blocks the payments until the person sends a 2 per cent annual tax to the nation's treasury.
One Eritrean national, now living in London, said: "It is basically a ransom, but if we don't pay it our families will starve."
Express.co.uk has contacted the European Commission for comment.
Subscribe ASSENNA YouTube to get Radio Assenna shows on time: