Ethiopia: African Union Summit Opens in Ethiopia
African leaders started to gather in Addis Ababa, Ethiopia, yesterday, for the 29th Ordinary Session of the Assembly of the Heads of State and Government of the African Union. The two-day summit opens today under the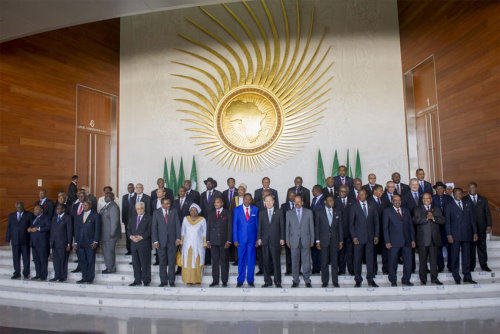 African leaders started to gather in Addis Ababa, Ethiopia, yesterday, for the 29th Ordinary Session of the Assembly of the Heads of State and Government of the African Union.
The two-day summit opens today under the theme, "Harnessing the Demographic Dividend through Investment in the Youth."
It would examine cross-cutting issues affecting African economies and the opportunities and options that could be exploited for continental transformation.
Significant among the issues likely to be discussed at the meeting include continental trade, AU reforms, peace and security, funding for the AU, and youth empowerment.
Source:allafrica.com