Eritrean Catholics to get their own Church in break with Ethiopians
Pope Francis has established a new Eastern Catholic Church for Eritrea, the first since the early 20th century, in what may be a move to ease the position of Catholics in the country. Roman Catholicism is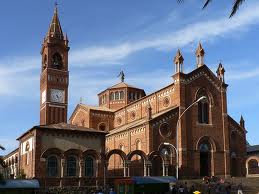 Pope Francis has established a new Eastern Catholic Church for Eritrea, the first since the early 20th century, in what may be a move to ease the position of Catholics in the country.
Roman Catholicism is one of the four religions tolerated in Eritrea, along with the Eritrean Orthodox Tewahedo Church, the Evangelical Lutheran church and Islam.
Until now, the four Eritrean 'eparchies', or dioceses, have been part of the Ethiopian Catholic Church. However, the Vatican announced on Monday that they will now come under the authority of an Eritrean metropolitan archbishop, the present Bishop of Asmara, Menghesteab Tesfamariam.
Establishing the Eritrean Catholic Church as a separate jurisdiction may be calculated to improve its standing in the eyes of the government of Eritrea, which has fought a series of bloody wars with its more powerful neighbour Ethiopia including a long struggle for independence.
The Eritrean government has been accused of horrendous human rights abuses. According to Human Rights Watch, it is one of the most closed countries in the world and is characterised by "indefinite military service, torture, arbitrary detention, and severe restrictions on freedoms of expression, association and religion".
The United Nations High Commissioner for Refugees (UNHCR) estimates that more than 305,000 Eritreans – more than five per cent of the population – has fled the country during the past decade. Many of the migrants who perished in the Lampedusa tragedy, in which 360 people died when their ship sank, were from Eritrea.
There are an estimated 155,000 Catholics in Eritrea, though exact figures are hard to come by. Protestants, other than Lutherans, and adherents of minority faiths such as Jehovah's Witnesses are severely persecuted.