Eritrea must be hauled before ICC for rights violations – UN body
The United Nations (UN) human rights commission has urged the UN General Assembly to haul Eritrea before the International Criminal Court (ICC) for crimes including enslavement, imprisonment, enforced disappearances and torture. The UN Special Rapporteur on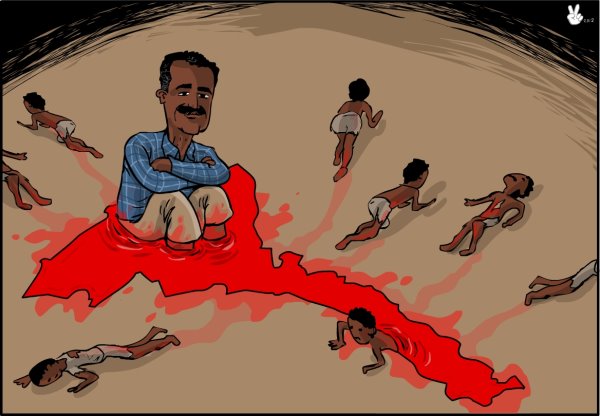 The United Nations (UN) human rights commission has urged the UN General Assembly to haul Eritrea before the International Criminal Court (ICC) for crimes including enslavement, imprisonment, enforced disappearances and torture.
The UN Special Rapporteur on Eritrea, Sheila Keetharuth, who made the call was speaking for the Commission of Inquiry on the situation in Eritrea, in a presentation that stated that crimes against humanity have been committed since 1991 by Eritrean officials.
"The crimes of enslavement, imprisonment, enforced disappearances, torture, other inhumane acts, persecution, rape and murder have been committed as part of a widespread and systematic campaign against the civilian population.
The aim of the campaign has been to maintain control over the population and perpetuate the leadership's rule in Eritrea," Keetharuth told the UN General Assembly.
SUGGESTED READING Eritrea holding top politicians and journalists arrested 15 years ago – UN worried
She added that the dire nature of the prevailing situation left no room for "business as usual" in the international community's engagement with the Government of Eritrea.
According to her, the Commission did not see any political will nor the institutional capacity to prosecute the crimes we have documented.
''The Commission therefore recommends that the UN Security Council refer the situation in Eritrea to the prosecutor of the International Criminal Court and that the African Union establish an accountability mechanism."
She bemoaned that lack of laws because Eritrea did not have a constitution, nor a parliament. She said ''indefinite national service persists, with its adverse impacts on individual rights; there is no free press and no NGOs, except for state-sponsored ones.
''The population lives in fear and the government still controls their daily life, making the enjoyment of all human rights and fundamental freedoms by all Eritreans a remote possibility," she added.
She said despite visits by several foreign delegations, journalists and others to Eritrea over the past year, the rampant human rights violations continues in isolated locations and detention facilities.
Keetharuth noted that Eritreans were among the largest numbers of African nationals seeking asylum in Europe. She appealed that countries where they sought asylum should accommodate them because of the situation back home.
"The findings of the Commission underscore that it is not safe to forcibly return those who have left Eritrea.
The Commission, in its first report, documented that individuals forcibly repatriated, with a few exceptions, have been arrested, detained and subjected to ill-treatment and torture," she stated.
Eritrea is party to the International Covenant on Civil and Political Rights since 2002, to the African Charter on Human and Peoples' Rights since 1999 and to the Convention against Torture since 2014.
africanews.com