ERITIREANS IN TORONTO & ENVIRONS
ERITREANS IN TORONTO & ENVIRONS  ESTABLISH FORTO 2013 SUPPORT AND SOLIDARITY COMMITTEE In a way unprecedented in terms of turnout and level of zeal and passion for change, Eritrean-Torontonians of mixed age groups but predominantly youth, held a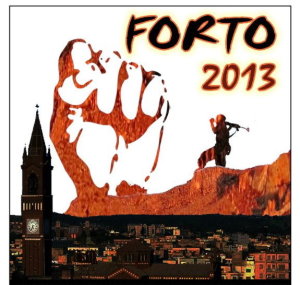 ERITREANS IN TORONTO & ENVIRONS 
ESTABLISH
FORTO 2013 SUPPORT AND SOLIDARITY COMMITTEE
In a way unprecedented in terms of turnout and level of zeal and passion for change, Eritrean-Torontonians of mixed age groups but predominantly youth, held a meeting on Sunday, February 24, 2013.  They started the meeting by paying tribute to the heroes of Forto 2013 in general and Wedi Ali in particular, and recognizing the great role played by older opposition generations who have kept the spirit of national struggle alive and are engaged in the process of passing the torch to the youth, the back bone of our society, and are currently playing a mentoring role.
Realizing that the Eritrean youth are a part of the new generation touched by the citizen uprisings with democratic demands in our region, beginning in Tunisia at the end of 2010 and spreading elsewhere, and convinced that they can make a very big difference, the meeting discussed the significant role Eritrean-Torontonians have to play in the recent movements inside the country, assessed the implementation of their action plan put into action through the Task Force they had formed last month, and reviewed  their vision about their future participation in the struggle and what challenges lie ahead for sustained political engagement.
All those discussions finally led to the last deliberation of the meeting, which was the resignation of the Task Force which had served as an AD Hoc Committee to coordinate a successful demonstrations in Ottawa last month, and the formation of a nine-member FORTO 2013 Support and Solidarity Committee instead, in addition to the formation of a 5-member Advisory Committee of older generation with rich experiences in the national struggle and high calibre in leadership, to bridge the gap. The FORTO 2013 Support and Solidarity Committee has just started its work after splitting into three sub-committees, covering the major areas of Media and Propaganda, Finance, Social and Cultural aspects.  It is sincerely hoped that reports about the activities of this committee will crowd the websites and slice out the time of its readers.
Cheers!
Glory to our National Defence Forces!
FORTO 2013 Support and Solidarity Committee