CANDLELIGHT VIGIL BY ERITREAN-CANADIAN COMMUNITY ASSOCIATION OF OTTAWA FOR OUR VICTIMS IN LIBYA AND SOUTH AFRICA
April 27, 2015 Dear Eritrean brothers and sisters, The Eritrean-Canadian community Association of Ottawa is planning to hold a candlelight vigil to remember Eritrean, Ethiopian and other victims of the latest boat accidents in the Mediterranean Sea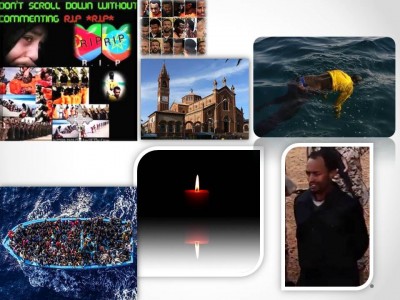 April 27, 2015
Dear Eritrean brothers and sisters,
The Eritrean-Canadian community Association of Ottawa is planning to hold a candlelight vigil to remember Eritrean, Ethiopian and other victims of the latest boat accidents in the Mediterranean Sea and those who were murdered by Libyan terrorists and also those of our brothers and sisters have been murdered brutally in South Africa. The vigil will take place on Friday, May 1st, 2015 at Human Right Monumental, on Elgin and Lisgar by the Ottawa city Hull. The program will start at 6pm.
This is not the time for people of good conscience to remain indifferent but a trying time that's calling us to show our humanity. Please join us to mourn the lives of hundreds of young men, women and children we have just lost. We would also ask each and every one will spread the word as much as you can.
Eritrean-Canadian community Association of Ottawa
Contact persons:
Beraki Yohannes                                         613-761-3324
Yosief Teclemariyam                                  613-869-3987
Zaid Amanuel                                              613-322-8670
Saeed  Wedi Halal                                       613-600-9871