Asmara 'very torn' on Gulf Crisis: analysts
Eritrea is geographically close to Saudi Arabia and the Gulf nations of Qatar and UAE. Eritrea's government faces conflicting pressures to take sides in a diplomatic row between Qatar on the one hand and Saudi Arabia,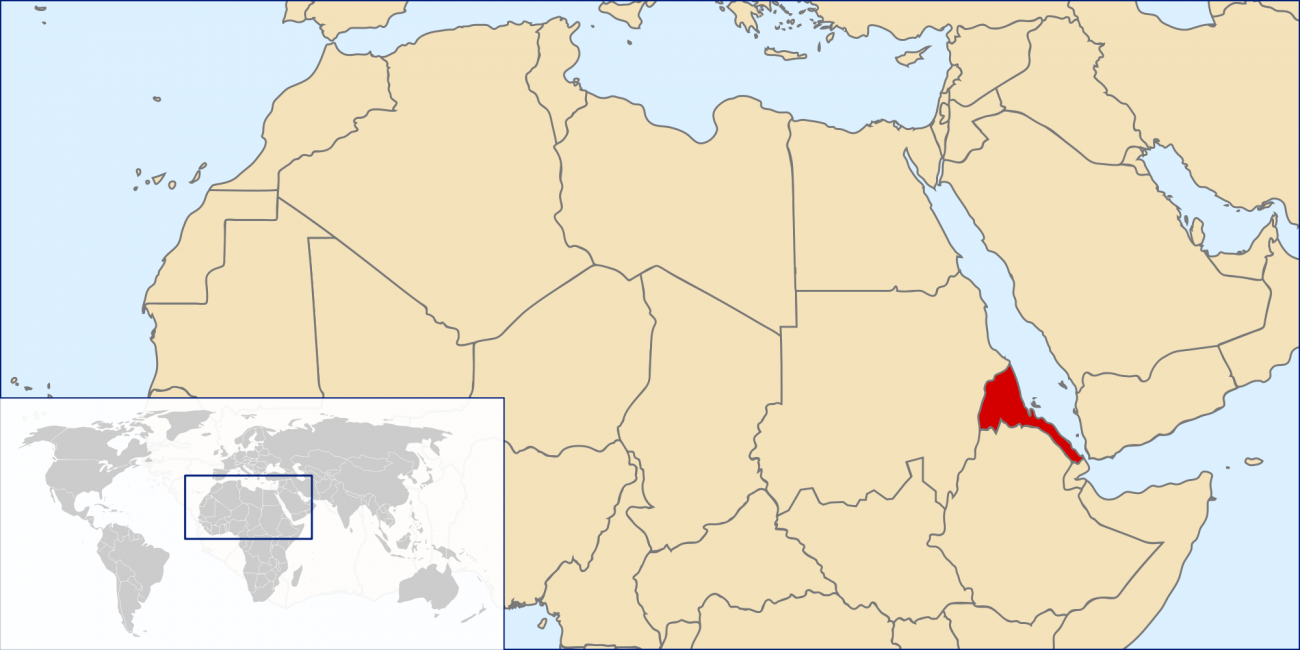 Eritrea's government faces conflicting pressures to take sides in a diplomatic row between Qatar on the one hand and Saudi Arabia, Egypt, and the United Arab Emirates on the other, according to several international relations analysts.
The Saudis, Emirates and Egyptians are seeking concessions from Qatar over its alleged support for extremist groups in the Middle East, and they also want the Gulf nation to close the independent broadcaster Al Jazeera.
A number of African nations have taken sides in the dispute. Djibouti and Somaliland announced their 'solidarity' with the Saudi-led coalition, downgrading relations with Qatar, Chad and Senegal recalled their ambassadors from Doha, and Mauritania severed its ties altogether.
However, Eritrea has yet to cut off or even downgrade relations with Qatar. The country's information ministry announced June 12th that it saw the Saudi-led initiative against Qatar as being "in the right direction," but the statement also implied that Qatar alone was not to blame for terrorism in the region and called for an amicable resolution of the crisis.
Kjetil Tronvoll, Professor of Peace and Conflict studies at Bjørknes University College, says that Eritrea's government "haven't turned against Qatar as much as they have shown an inclination to accept the Saudi argument."
Tronvoll, speaking with The Messenger for a podcast published last week, said that Eritrea's position is "deliberately ambiguous." He added that the Asmara has thus far positioned itself "to possibly ride both horses, at least for the time being."
Annette Weber, a researcher on the Middle East and Africa at the German Institute for International and Security Affairs, says Eritrea has 'very close' ties to both Qatar and Saudi Arabia, leaving the Eritrean government reluctant to take sides.
"Eritrea [is a member] of the Saudi-led coalition in Yemen, however, they… have very close ties to Qatar," she told Deutsche Welle, Germany's public international broadcaster. "Most countries in Africa have ties with Qatar and not many of them have strong feelings against it," added Weber.
In the meantime, a so-called 'fake news' story about Eritrea in Arabic press earlier this month added to the ambiguity of the situation. An Arabic-language statement cited in several Middle Eastern and Turkish news agencies on June 9th, and also circulated on social media, purported to come from Eritrea's foreign ministry and expressed solidarity with "brother Doha."
The statement said that it was "impossible to cut ties" with Qatar and that Eritrea rejected demands to do so. But the country's information minister afterwards took to Twitter to disavow the statement and described it as "forged" on foreign ministry letterhead. He did not, however, elaborate further on the actual state of relations with Qatar or Saudi Arabia, nor did Eritrea's foreign ministry issue its own statement of retraction.
Several factors explain Eritrea's reluctance to sever ties with Qatar. According to Harry Verhoeven, a lecturer at Georgetown University's School of Foreign Service in Qatar, Eritrea has previously found the Gulf state to be a reliable friend, even when Asmara's relations were not good with either the West or other Gulf powers.
"I think it would be difficult for Eritrea… to cut off ties completely with Qatar," Verhoeven said, speaking in an interview with The Messenger earlier this month.
Verhoeven, who has written extensively on international relations in the Horn of Africa region, predicted that the Gulf Crisis could have destabilizing effects unless it is contained. "This is bad news. The worry is that it will lead to a further destablization in the sense that you could see a bidding war for loyalties… because the Saudis and Emiratis are almost certain to put very heavy pressure particularly on Sudan, Eritrea and Somalia to choose sides and to ditch their historical relationship with Qatar if the standoff would continue," he said.
"There are potentially quite juicy rewards," he added, citing profits allegedly reaped by Sudan, Eritrea and, to a lesser extent, Somalia, during an earlier bidding war between Saudi Arabia and Iran, which has resulted in reduced Iranian influence in the region.
'You could see a bidding war for loyalties.'
Tronvoll, asked about whether a UAE military base situated on Eritrean soil is relevant to the situation responded, "It is an element, but it is not determinental, I would say. The Emirates' base in Assab is used for the operations in Yemen and it kind of has a rather narrow presence and mandate as such."
"But obviously it gives financial income to Eritrea and it also binds them to a certain degree to Emirates and their interests in the region; and because Emirates are siding with Saudi it's more difficult for Asmara to go against the Saudi-Emirates alliance, since they have the Emirates base in Assab."
Tronvoll cautioned against making any hard conclusions at this stage: "One thing that is predictable with Eritrea and Isaias' regime is his unpredictability. He can change 180 degrees if he finds that opportunity in the moment. One needs to not jump to conclusions as to where Eritrea will go and land in this conflict."
For his part, Verhoeven says he anticipates a "very double feeling" in Asmara about what is happening in the Gulf. "Part of the elite may well be wishing for some speedy reconciliation, another part may be seeing some opportunity, particularly financial opportunities in this."
Eritrea's leaders "certainly don't want to throw Qatar under the bus straight away. On the other hand, saying no to the Saudis and the Emiratis combined — given the amount of financial resources and military power… saying no to those two is extremely difficult."
Source: messengerafrica.com