Eritrea blocks Al Jazeera
Doha: The Eritrean government has blocked Al Jazeera channel in the country, Al Sharq reported yesterday. The ban comes in the wake of reports that were aired by the Doha-based news network about dissident soldiers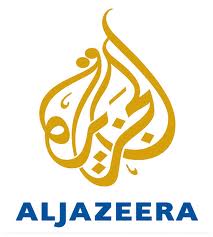 Doha: The Eritrean government has blocked Al Jazeera channel in the country, Al Sharq reported yesterday. The ban comes in the wake of reports that were aired by the Doha-based news network about dissident soldiers that seized the Eritrean information ministry in January.
In solidarity with the soldiers, Eritreans staged protests in front of their embassies in Cairo, Rome, London as well as the headquarters of the African Union in Addis Ababa.
"This (ban) is a reaction to coverage of protests against the Eritrean government that were carried out in different parts of the world," according to the Arabic daily.
The Eritrean information ministry blocked all Al Jazeera channels and issued a decree that prevents anyone in the country from giving access to the news channel to the public.
"The ruling was sent to all government institutions as well as public places such as hotels, restaurants and cafes in different towns and villages," the report said.
Earlier yesterday, The Prime Minister and Foreign Minister H E Sheikh Hamad bin Jassem bin Jabor Al Thani sent a written message to the Eritrean President Isaias Afewerki pertaining to the bilateral relations of both countries, QNA reported.
The Peninsula