Women for Change in Eritrea report on Intl Women's Day 2016 w/ the Eritrean American Community of Dallas
In the month of International Women's Day 2016 it is with great honor and much pride that Women for Change in Eritrea commemorated Int'l Women's Day for the 4th year in a row; this year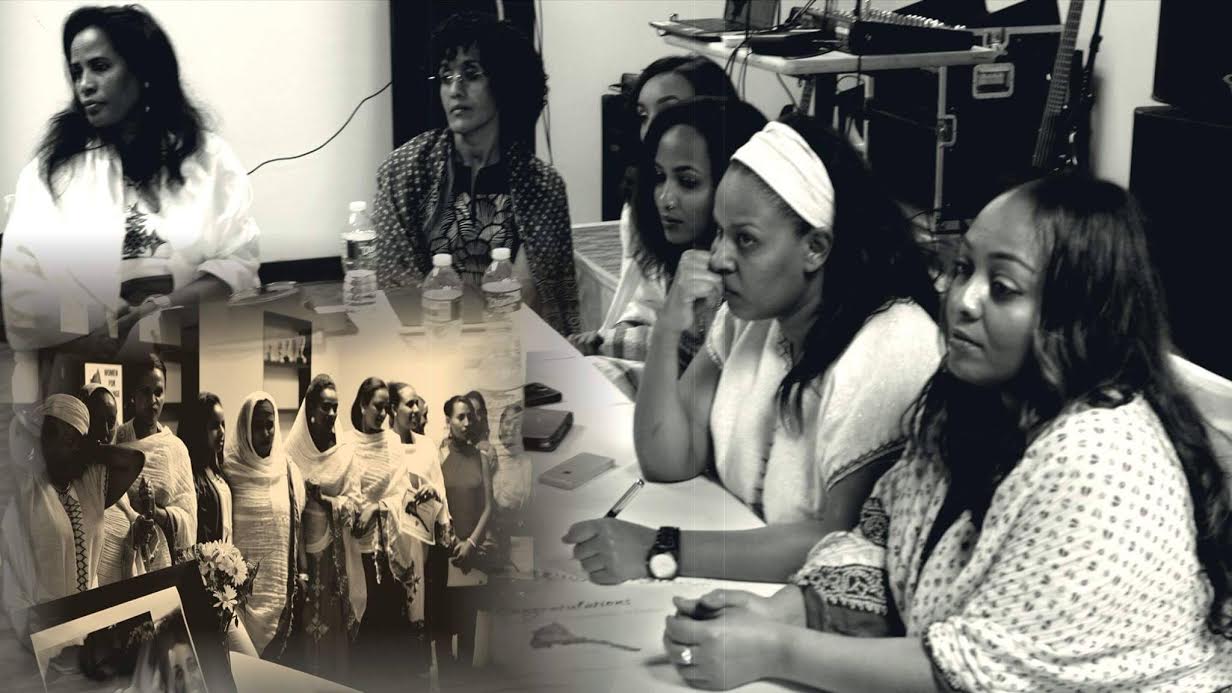 In the month of International Women's Day 2016 it is with great honor and much pride that Women for Change in Eritrea commemorated Int'l Women's Day for the 4th year in a row; this year the event was held with the Eritrean American Community of Dallas in a joint effort also honoring the Grand Opening of the EACD Community Center; all taking place in the United States of America. The Eritrean American Community of Dallas is an exemplary community that opened their arms to Women for Change and in the Eritrean tradition that I was raised in along with my fellow sisters, our brothers of Dallas treated us "Women" with the utmost respect, care and gratitude. We conducted an in depth workshop that was designed to Empower our Sisters; however it was not only, the Women who took part in this EMPOWERMENT, our brothers who attended the workshop also took part in this discussion and the open dialogue among-st both female and male participants was PHENOMENAL. The panel discussion led by Women for Change in Eritrea and the following were discussion topics;
Women's Panel Discussion
Adiam H. Rufael, San Diego, California; Social, cultural & political issues/ regards to gender within Eritrean society.
Semira Hagos/Atlanta, Georgia; Eritrean American perspective on female empowerment.
Rozana Beluts/Denver, Colorado; Importance of Male gender to Listen & Communicate with today's Eritrean Women in 2016.
Elsa Tesfa/Las Vegas; Nevada; Young Adult's perspective of the Cultural Barriers between female and male gender in Eritrean Society.
Rosa Woldu/Houston, Texas; Perspective of a Female Journalist (United Eritrea Media).
Alem Abraha/Portland; Eritrean Women's Role Historically to Present day and the female roles on our current communities.
The platform was open for all to speak openly and candidly and all participants in the workshop both men and women were engaged with the discussion from the beginning to the end. It was very inspiring to see us all communicate and listen attentively, not only as as a community, yet like family. The consensus among-st all was that we need to continue to conduct such workshops, that engage our communities; and inclusive to both women and men of all ages and demographic in order to strengthen the Eritrean society as a whole.
Our Honoree Guest Speaker was, Sister Azezet Habtezghi Kidane , also known as Sister Aziza, an Eritrean nun in the Comboni Missionary Sisters who volunteers as a nurse for the NGO Physicians for Human Rights-Israel's Open Clinic and was granted the U.S. State Department's Trafficking In Persons (TIP) Heroes Award by Hilary Clinton in 2012. Words do not express Sister Azezet Kidane patience; after attending a conference in regards to her own work, she stayed up until 4 am to speak with us for International Women's Day 2016 and maintained a SMILE on her face the entire time she spoke to the audience in Dallas. Sister Azezet Kidaneencompasses what we all as human beings should aim towards and that is HUMBLENESS….Sister Azezet's volunteer work is endless and her selfless contribution to refugees and those that are less fortunate again are beyond words to describe. On behalf of Women for Change in Eritrea and the Eritrean American Community of Dallas we honored Sister Azezet Kidanewith a plaque in a recognition for her relentless Volunteer Services…SisterAzezet Kidane looks to NO ONE for fame, attention, recognition, or spotlight; instead she is inspired by a higher calling and on International Women's Day she taught us just that. All attendees that heard Sister Azezet Kidane speak some for the very first time, some stated they never heard of her….and we at Women for Change in Eritrea wanted to make sure that our Eritrean Communities around the world know that there is an AMAZING WOMAN by the name of Sister Azezet Kidane and we LOVE you! Much thanks to our sister Abby Assefaw for assisting us with all IT related matters connecting us with Sister Azezet during the workshop.
The communities in attendance for Intl Women's Day 2016 w/Women for Change in Eritrea & the Grand Opening of the Eritrean American Community of Dallas were the following:
Eritrean American Community Dallas; Dawit Measho/Berhu Melake
Eritrean American Community of Houston; Tsehaye Sium
Eritrean American Community of Portland; Sheaban Mohammed
Eritrean American Community of Las Vegas; Yoki Bahta
Eritrean Community of Denver; Rozana Beluts
Eritrean American Community of San Diego; Adiam Haile Rufael
Eritrean Atlanta Community; Semira Hagos
It is very important we gave thanks to these community members that flew out to Dallas in order to support their fellow brothers and sisters and communities. The Eritrean American Community of Houston came out with the vengeance and it was very inspiring to see such huge numbers of our brothers and sisters who came from Houston, we are thankful to all the communities!
Media Coverage of the entire workshop and performances in the evening was documented by United Eritrea Media; who we Women for Change in Eritrea and the Eritrean American Community of Dallas also recognized the work of United Eritrea Media with a certificate. United Eritrea Media tirelessly drove hours from Houston to Dallas to cover Int'l Women's Day and we salute such hard work and with the utmost gratitude, on behalf of everyone thank you United Eritrea Media!!!
Assenna Aseye also covered Int'l Women's Day 2016 and has consistently supported and encouraged Women for Change in Eritrea, the last 5 years covering every Int'l Women's Day that we have commemorated. Assenna Aseye has also empowered our Communities through Assenna media coverage and despite the time difference makes it a point to follow our events and give us a voice and on behalf of everyone thank you Assenna Aseye!!!
Mad shout out to the most AMAZING BAND who blew us away with there ROCKIN musc, Niyat Kidane, Mussie Khasay, Dawit Dawit Temesgen, Mikeale Abera we are blessed to have such talent and we will continue to support you all!!!!
On behalf of your sisters at Women for Change in Eritrea, we honor and salute the Eritrean American Community of Dallas for your, AWESOME community, hospitality, encouragement; and EMPOWERING your fellow sisters, thank you, Happy International Women's Day 2016!!!