Egyptian state newspaper slams Sissi for protester's death
By The Associated Press | Jan. 26, 2015 In rare move, the state-run Al-Ahram newspaper directly criticizes the Egyptian president; calls on him to guarantee public safety. In an unusually critical column, the chairman of Egypt's state-run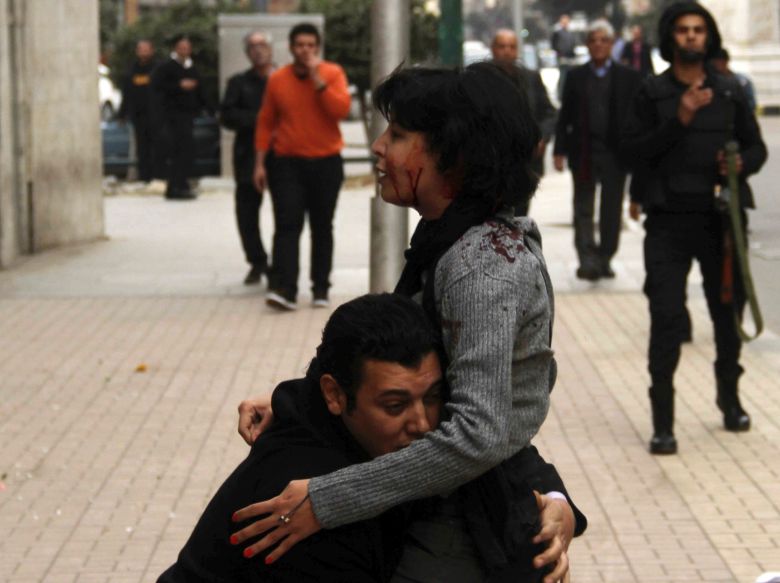 By The Associated Press | Jan. 26, 2015
In rare move, the state-run Al-Ahram newspaper directly criticizes the Egyptian president; calls on him to guarantee public safety.
In an unusually critical column, the chairman of Egypt's state-run daily Al-Ahram newspaper has specifically called out the country's president as being responsible for protecting the public after the shooting death of a protester.
The front-page piece by Ahmed Sayed el-Naggar, published Monday, focused on the killing of Shaimaa el-Sabbagh, shot dead Saturday on the eve of the fourth anniversary of the overthrow of autocrat Hosni Mubarak.
Witness testimony and online video strongly suggest police shot the woman dead. Authorities say they are investigating.
The editorial blamed overzealous police, empowered by wide-ranging laws criminalizing protests, forkilling the protester. It also said finding justice after el-Sabbagh's death primarily "rests on the shoulders" of President Abdel-Fattah al-Sissi, a rare, direct criticism of a man largely lionized in Egyptian media.
Link: State-run Al-Ahram newspaper directly criticizes the Egyptian president