Update 3: The Death Toll of Refugees Around Lampedusa Rises to 94, 150 Rescued, More than 200 Still Missing
(CNN) -- At least 94 people, including a pregnant woman and two children, died when a boat capsized and caught fire off the island of Lampedusa, the Italian coast guard told CNN on Thursday. The coast guard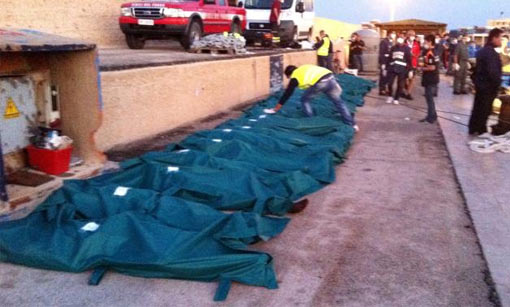 (CNN) — At least 94 people, including a pregnant woman and two children, died when a boat capsized and caught fire off the island of Lampedusa, the Italian coast guard told CNN on Thursday.
The coast guard has been able to save at least 151 people, and the rescue operation is ongoing.
Lampedusa's boat people: One man's story
The boat is thought to have been carrying up to 500 people. Those aboard include Somalis, Eritreans and Ghanaians, the coast guard said, and the boat is thought to have launched from Libya's coast.
Lampedusa, the closest Italian island to Africa, has become a destination for tens of thousands of refugees seeking to enter European Union countries.
The head of the U.N. refugee agency, Antonio Guterres, praised the efforts of the Italian coast guard but said he was "dismayed at the rising global phenomenon of migrants and people fleeing conflict or persecution and perishing at sea."
Another 13 men drowned off Italy's southern coast Monday when they attempted to swim ashore, the U.N agency said in a statement.
It is working with countries in the region to find "effective alternatives" so people don't risk their lives trying to make perilous journeys by sea, it said.
Pope's prayers
Lampedusa, a tiny island off the coast of Sicily, was in the news this summer when the pope went there to pray for refugees and migrants lost at sea.