UPDATE 1-Ethiopia sends elders to help release abducted foreigners
* Tourists attacked early Tuesday * Addis Ababa says "Eritrea-trained" group responsible * Eritrea denies accusation (Adds hostages believed to be inside Eritrea) By Aaron Maasho ADDIS ABABA, Jan 19 (Reuters) - Authorities in Ethiopia's northern Afar region have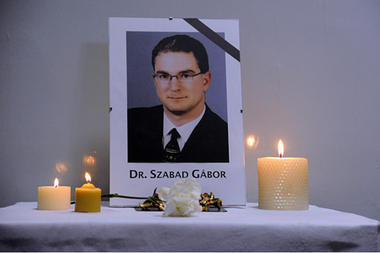 * Tourists attacked early Tuesday
* Addis Ababa says "Eritrea-trained" group responsible
* Eritrea denies accusation (Adds hostages believed to be inside Eritrea)
By Aaron Maasho
ADDIS ABABA, Jan 19 (Reuters) – Authorities in Ethiopia's northern Afar region have sent elders to try to secure the release of two German tourists and two Ethiopians kidnapped by gunmen and who the government believes are now inside Eritrea, officials said on Thursday.
The four were part of a group of 27 tourists attacked by gunmen at dawn Tuesday. Two other Germans, two Hungarians and an Austrian were killed in the raid.
Ethiopia has accused neighbour and arch-foe Eritrea of being behind the attack, saying it had trained and armed the gunmen. Ethiopia also blamed an Afar rebel movement it said was backed by Eritrea for kidnapping five Westerners in the region in 2007.
"We believe they are inside Eritrea now," a spokeswoman for Ethiopia's Ministry of Foreign Affairs said.
A Hungarian, a Belgian and another person of unknown nationality who lives in Brussels were wounded in the attack and have been taken to a hospital in Mekele, northern Ethiopia's largest city.
State TV showed footage of one of the victims being wheeled on a stretcher towards a helicopter, while another foreigner was lying on a stretcher being treated for chest wounds.
"The region is doing all it can to have them released," Afar's regional president, Ismael Ali Sero, told state-run Ethiopian Television. "We have dispatched a team of elders to secure their freedom from their captors."
Ismael did not disclose whether the group had already made contact with the captors, or if officials had located their hideout.
Ethiopia and Eritrea fought a 1998-2000 border war that killed 70,000 people, and the dispute still festers.
A government official said the attack was carried out by a heavily armed group of 30 to 40 men.
Foreigners who venture out into the area usually include researchers, aid workers and about 500 adventure tourists each year, visiting geographical wonders such as the Danakil Depression, with ancient salt mines and volcanoes.
Afar is an arid stretch in Ethiopia's northeast that is home to some of the world's harshest landscape with high temperatures regularly exceeding 50 degrees Celsius in the summer.
In 2007, gunmen there seized five Europeans and eight Ethiopians. The Europeans were handed to the Eritrean authorities less than two weeks later and Britain said Asmara had helped to secure their release. The eight locals were freed a few weeks later. (Editing by Richard Lough and Ben Harding)