Toronto Demonstration – August 04, 2013
August 04, 2013 Toronto Demonstration at Sheraton Hotel; Down Town JOIN US! WHAT: Demonstration outside the Sheraton Hotel Down Town in solidarity with the Eritrean Sinai Victims and other refugees detained in Libya, Egypt, Yemen and the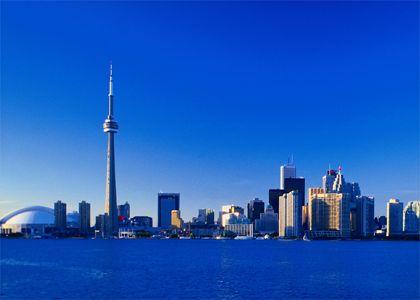 August 04, 2013
Toronto Demonstration at Sheraton Hotel; Down Town
JOIN US!
WHAT: Demonstration outside the Sheraton Hotel Down Town in solidarity with the Eritrean Sinai Victims and other refugees detained in Libya, Egypt, Yemen and the Sudan. We will speak on behalf of the Eritreans who came under barbaric, unprovoked attack by the Authorities of the Government of Eritrea and Human traffickers the Bedouins and Rashaidas. The protest will include photo exhibits of those who lost their lives due to the organ harvesting scheme and torture at Sinai. Informational flyers will be handed out to the attendants and the public.
WHO: FORTO 2013 Support and Solidarity Committee in Toronto and Environs
WHEN: Sunday, August 04, 2013, 05:00-11:00 PM
WHERE: Outside the Sheraton Hotel, Down Town; Near the City Hall.
At 5:00 PM we will start gathering at City Hall and
From 6:00PM to 11:00 PM peacefully we will demonstrate in front of the Sheraton Hotel.  
BACKGROUND:
Let us show our determination, for the supporters of the PFDJ, whose sole aim of having the festival is to fund raise, which could be used to oppress and torture our beloved people in Eritrea. Additionally the PFDJ is accused of harboring and training Alshabab terrorists who are destabilizing our region. It is an open secrete the activities of the PFDJ in supporting terrorist elements has made our region the focus of the western world as the target of hunting terrorists. It is also illegal because the event is held for the benefit of UN-Canada sanctioned government. The organizers of the event are the Office of the Consulate General Office, in conjunction with the pro-regime satellite groups. In May 2013, Canada has expelled the Eritrean consul, Mr. Semere Ghebramariam from Canada for violating Canada's requirements to stop funding the Eritrean regime as reported in the prominent news papers of Canada and CBC Television. We cannot allow this event to proceed without doing something; particularly at this time and age when our dear brothers and sisters' flee to avoid the torture at home only to fall victims for the vulture at the Sinai Peninsula for harvesting their organs; incidentally; it is suspected that the PFDJ has a hand in it too. An Eritrean Government that flagrantly violates fundamental human rights should not be allowed to do business in a country such as Canada whose stand for human rights and human dignity is exemplary.
Remember:
"Neutrality helps the oppressor never the victim.
Silence encourages the tormentor not the tormented"