To whom it may concern!!!
To whom it may concern!!! introduction about ERDA back grounds in brief!!! The Eritrean Relief & Development Association is an humanitarian Organization established by volunteer Eritreans worldwide who combat all kind of discrimination hate, &backwardness among human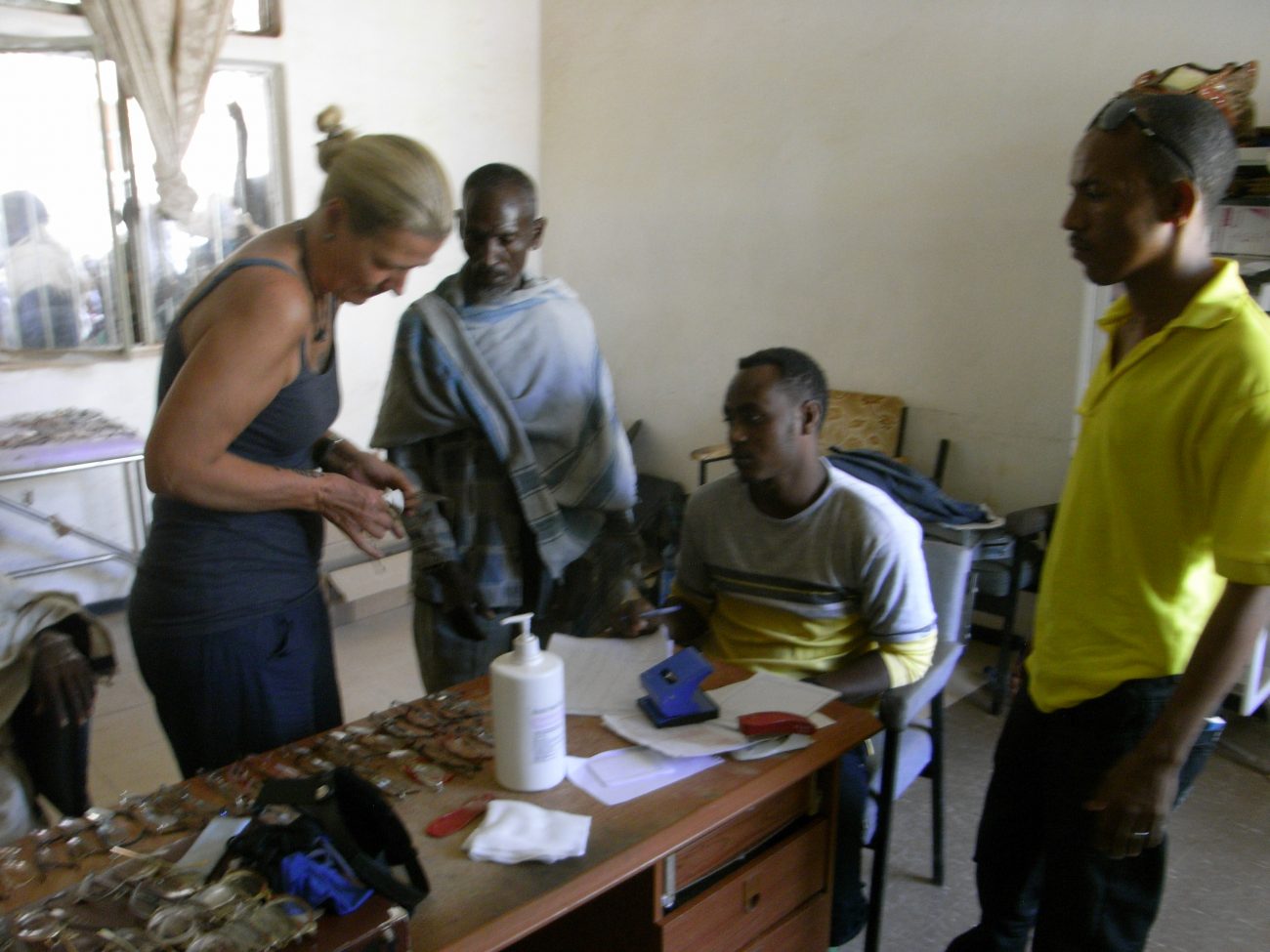 To whom it may concern!!!
introduction about ERDA back grounds in brief!!!
The Eritrean Relief & Development Association is an humanitarian Organization established by volunteer Eritreans worldwide who combat all kind of discrimination hate, &backwardness among human beings in general, & among the very oppressed & divided Eritrean people in particular.
When we agreed in the main principles   to start this Organization there was a lot of cross questions which needs clear answers, such as  to whom, how, when ,& where, then we were able to convince ourselves  by answering them accordingly.
To whom? to the Eritrean refugees!!
Where? Where ever they are!!
how? By raising money from the donor community organizations and individuals founders & friends of Eritrea people.
When? As soon as we raised money with out delayed!!
And named the Eritrean Relief & Development Association (ERDA) .according to our constitution that we stand firmly for all Eritreans without any differentiation what's so ever. Fortunately the founders and members of the Organization are from the whole  provinces and religions of Eritrea, it was not purposely selected to be likewise. but, any time any where justices  seekers could come together with a new ideas to find a solution to any problem by understanding each other.
In advance we already predicted & imagined that we will face a great challenges from inside & outside especially in the refugee camps & beyond.
Real  challenges that we confronted,  in our work is that the challenges are in fact exceeded our expectation.  The people were divided by province, religion, politics, and   even down to villages, it was unbearable to deal with the situation, how the dictator divided our society even brothers and sisters wives & husbands lost confidence in each other..
It was very difficult to integrate with our own people, they were very scared to meet us, it was impossible to take pictures & videos at that time, they were escaping or hiding their facieses from the camera they thought we will hand over their pictures to the enemy. They were very terrorized to that extent.
The first 4—5 Years our recourses was very limited and it was very difficult to visit all the camps that was also an additional problem to our mission with the beneficiaries.
This problem is still pending and remain  unsolved, and  more fund is  needed always, as the Eritrean refugees flee from their home land  at the rate of  200—300 every single day to Ethiopia only according the UNHCR report !!!!!!!
The challenges were as follow !!!
1.Because,   Lack of sufficient  materials to distribute
2    ,, they don't  trust us,                                                                                                 3.    ,   they don't have trust among themselves,
4   ,  wrong information about ERDA  from different sides within the Eritreans
,,, Refugees could not overcome their fears, they were afraid from the called long hand of the regime.
,, At the beginning it was difficult to get the permission to inter the camps from the authority for security reasons which is acceptable as the enemy was sending spy agents as refugees.
All this challenges was not easy to defeat them on time it takes us years by giving them advice, seminars at individual, level in group, & in mass, we manage to gain refugee's confidence.
If you tell people the truth & practiced it yourself in front of them they follow you.
By understand the reality ERDA  stuff  were very patient and tolerant for many years until we create an atmosphere of acceptance, understanding, trust, & cooperation between ERDA and the refugees  that, we are from them, to them, to support  in their daily  problems as we could. Those above mentioned problems are not serious problems any more in the refugee camps through the hardship participation and partnership  between  ERDA, ARRA,  & the UNHCR.                                           Relatively speaking thanks God all this is now history in the refugee camps, they dissolved their base less difference. There are many kinds  of refugees , such as Disabled, Elderly, women, youth, among them are also, HIV. positive. Diabetes, Mental sick people. they have all their own Associations & ERDA tries its best to support them.
Dear Ladies & Gentlemen all human beings in general and all Eritrean  justices  seekers in particular, as we all now, that our highly oppressed  Eritrean people & our country are in a cross road.
Therefore, now before too late, today before tomorrow we may have the chance to save our people & our country from the dark dangerous clouds moving over our head. And the only way  to achieve that mission is to learn and regret from the past mistakes & to see forward to unite  our struggle to defeat our common enemy. .
Dears: Ladies & Gentlemen  as I have tried to introduce you part of ERDAs history in short now allowed me to explain more about what we have accomplished in the past & what our future planed   projects in 2018 are!!!
1.In recent years we were able to visit the 4 refugee  camps in northern Ethiopia Tgrai region & distributed  different materials such as bed sheet, Pants men & women, shoes men & women, crunches, Keanes (Walking sticks) hair oil, cream, combs, body  soap, ajax, Omo powder, Hospital bed, exercise books, Pencils, pens,  tooth brash, tooth cream, sport shoes shorts & tee-shirt. This materials were  distributed equally supervised by the United Nations High   Commissioner for Refugee (UNHCR) and Agency for Refugee & Returnee Affairs. (ARRA).
As part of our Development plan ERDA was able to support many times in money wise to the disabled Association, Elderly Association, Women Association to relay on themselves & they are developing their small businesses very successfully, according their recent report.
In addition to that we were able to create Partners friends and supporters in order to expand our mission from relief to Development.
As ERDA"s  short and long plan is not to limit its missions in Relief only but, our main plan & aim in the future  is how to train and educated  the youngsters to be professionals in hand work & different professions to build  their capacity to lead their life not to be dependant  to the Relief.
According to our Development plan beside the relief, ERDA have provided clean water & build elementary Schools in Knin & Qnito .Thanks God over 120 students are able to read & write so far, & for the first time in their life history enjoying drinking clean water.                                       The Partners & Supporter!!!!                                                                                        1.like Marion Springer  a German leady who spent 3 months in the field  2015, & we were able provide  with  eyeglasses by employing specialists more than 1300 refugees in the 4 refugee camps of Mai Aini, Adi Harsh, Shmelba  & Hintsats .
2.Star for A Star (S4AS) American dentists ( mission 2015 & 2017  This dedicated doctors & nurses came with all their equipments and necessary medicines & treated more than 600 patients in 2015 in 5 days mission. And in 2017 treated more than 540 in 5 days mission.                                                                                                            3.Ade care Women Organization from America mission, 2016 they send money for the women Association of Mai Aini and Adi Harsh plus especial washable Pads to their sisters and ERDA presented to them accordingly watch video in you tube mission 2016.                                                                                                               4. Peace & rights .org mission  2012,2013 ,2014 This are young engineers from different nationalities & religion  among them one Eritrean engineer Daniel Brhane  convinced his partners to help the Eritrean refugees with money & shipment of the Hospital beds. It was really huge support & able to deliver the beds in 3 refugee camps.
5.United 4 Eritrea  (U4E) mission 2012,2013, 2014, 2015, 2016, 2017. This are also dedicated young engineers, doctors, different professions   since they create a dynamic Organization are always supporting with ideas, money, technical assistance, even though most of them are still studding their help comes in the right time when ERDA is in shortage of supply.
.     6. Smmer Room 1 for democratic change played a significant role in 2016 , 2017 by raising money from their members & justice seekers & we all together were able to provided clean water to the society of Knin & Qnito who deserve it. In this huge achievement Smmer Room 1 for change were the main ERDA partners in this regard.
Radio Assena Tegadalay Amanuel Eyasu played a great role by interviewing the beneficiaries life from London & let the people know about the reality of the fact that, our people are facing in their daily life & ERDA"S role In this  particular situation.
ERDA & Circus Tgrai Organized a great event in 2014 under the title, two countries one people one culture, one language .It was for the first time of its kind. Because, we arranged a combination of 9 Ethiopian famous Artistes & 9 Eritrean famous Artistes to entertain the Eritrean refugees in Mai Aini & Adi Harsh & the event continued in Mekele Axum Hotel over night with 50 birr entrance fee for the refugees.
For this very expensive event 75% was covered by An Ethiopian milliner & 25% by ARRA. The Artists we volunteer & the hall was free too.
ERDA would like to thank you  all members, Partners, supporters friends in group or   individuals  who helped that ERDA from scratch to be in this situation with out your support & motivation in all aspects this  success could not be achieved and  become   be reality.
ERDA planed  projects 2018!!!
With the support of all freedom, justices, peace democracy seekers ERDA is very hopeful to achieve the planed projects of 2018 as usual.
AS we mentioned above, we started our Organization ERDA  from scratch believing in our almighty God to help us in our holy humanitarian principles & missions with your support .
So far we were able to achieve many successful missions as above mentioned & that is because, of the participation of nongovernmental humanitarian Organizations, generous goodwill individuals & the dedicated, devoted, members and close friends,
The following projects are waiting in front of us all to be achieved  in 2018 in God's will.
1.As we all remember in our last year project there are wheelchairs waiting for us to be transported pending b/c of funds shortage. Approximately 3000$
2.The mentioned Elementary Schools in Knin & Qnito need  to employee more  teachers and salary, to provide basic first aid medicine, uniforms, & to expand the classes from 2nd to 5th grade to avoid 9 years old kids from travel 2 hours to go 2 hours back. Which is very dangerous for a kid.              Approximately 5000$
3.The new 3 additional  Associations in the refugee camps .in Mai Aini & Adi Harsh only. A. those who are mental disabled, B. the Diabetics, C. the HIV infected people need special care. Approximately 6000 $ to start with.
4.As we explained in Smmer room 1  for change on the 15th of December 2017 that eyeglasses are very much need to the poor of the  poor Eritrean refugees, Mr.Habtezion 1974 nick  name  in Simmer 1  took the responsibility and collected 2200 eyeglasses. Needs approximately for transport & to employee eye specialist Doctors  1500$
As we already declared in the media our people needs all kind of medical support , The devoted and dedicated dentists ERDA Partners Star for A Star (S4AS) from USA Indianapolis  are coming in October 2018 as routine  mission this is the most expensive mission approximately more than 50.000 $ & it is 100% covered by S4AS.  Thank u Dr, Esther G/ Michael for your dedication.
My fellow  human  binges in general, and my fellow Eritrean  Comrades, Friends, Brothers, Sisters, Daughters, & Sons ,in particular  as the tigringnia proverb says 50 lemons are heavy load to one person, but it is a medicine to one.
So, the Eritrean Relief & Development Association is humbly appealing to you in this actual very serious problems happening to our people escaping from the cruel criminal regime in our country. To provide them temporary release to their pain until we reach to the permanent solution.
In our estimation approximately plus minus to the above mentioned projects is required to start with  15500$.
And if we stand together heartily, seriously, in a very dedicated, & devoted, manner   by saving 1$ per day I believe very firmly that we can make it easily.  If we are united we are strong to make change to our People & country.
But,if we are Divided apart we are week & becomes a fertilizer to the enemy.
Your Organization ERDA is by the people for the people for ever & ever!!!
ERDA would like to thank you to all goodwill donors of the past heartily &       appeal to the new goodwill donors in the future.                                                               Without your support ERDA can do very limited or none.
ERDA would like to thank you to the people & Government of Ethiopia in General and the Tgrai people & regional Government in particular for facilitating all the way through in a great patient & tolerance.
From all ERDA Management and members..                                                                                                               Kahsay Ehdego