Time to put our heads together for a road map to Liberate Eritrea
My follow Eritreans, I think enough has been said how Isaias Afeworki intentionally devastated our people, and our country. I know how painful it is for those of us who Love our country, and our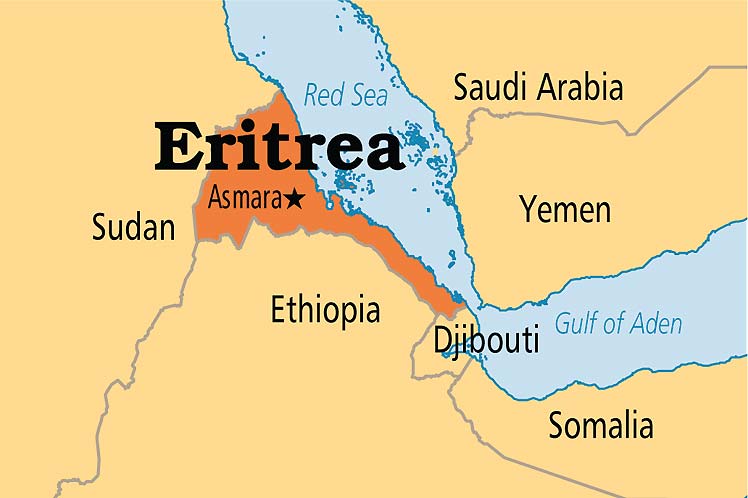 My follow Eritreans, I think enough has been said how Isaias Afeworki intentionally devastated our people, and our country. I know how painful it is for those of us who Love our country, and our people. There is no day that goes by without asking ourselves how did this happen? Why did we let it go for so long? There will be a lot of blame to go around. But at this critical juncture, we have choice to make. Do we give up, and do nothing? Or we roll our sleeves, and get to work? I say let us go to work. What is exactly needs to be done? And how do we do it? The answer to what needs to be done is easy. Get rid of Isaias Afeworki, and his accomplices. Form a transitional government that will implement our constitution, and be entrusted in forming a national assembly that will be responsible in electing a president. Our Arm forces will be under a command of a general of our choice to protect the country, and keep the peace. We may need to close our borders temporarily, until we finish our homework. The only exception will be allowing our own people returning from the neighboring countries. In fact the first priority of the new government should be to invite, and work very hard in returning Eritrean people from diaspora. We need to reverse the migration of the last 26 years. A lot can be said in what needs to be done, but it will be a discussion for a later time. This are what I felt would be immediate.
How do we do it? The same way we achieved our independence. Be united as one. All of us Eritreans in diaspora need to put aside all our ethnic, and religion difference, and create a united front. We can raise funds, organize events. We need to reach out to our singers to come up with new songs that motivate our youngsters. Let us not forget the revolutionary songs has played a big role in driving our youngsters to join the struggle for liberation. Those of us who are over 35 years of age, we need to be patient in guiding, and motivating our younger Brothers, and Sisters. Because they have endured a lot of suffering in their short life. They were subjected to a systematic demoralizing environment. This generation should have been the beneficiary of the sacrifice of their Fathers, Mothers. Instead, they were separated from their families and community at a young age to deprive them from developing self-identity by a sense of belonging to their community, such as family value, culture, norms, and religion.  We need to support, and encourage our people at home. I don't know about you, but I have been told many times by our people in Eritrea that we Eritreans who live in the diaspora are spoiling the Government. So we don't have to do a lot of work for them to act. Ultimately, they are the once who can bring the change. Each of us needs to reach out to our brothers, Sisters, and relatives that we are fighting for change. Furthermore, I think it will be to our political advantage to work with Woyane. At the time were they are squeezed like a sandwich, they may collaborate with us in getting rid of Isaias. We could get full access to our people in Tigray, and organize them. Majority of them have been trained in Sawa, and they know their way around the field. We can then stablish a secret connection with our arm forces. We are talking about 10 actors, or less to get rid of. During the liberation struggle, there were sleeping cells in the city who take care of people who demonstrate cruelty upon our people. I am sure we still have brave souls like them.
Liberty and Peace to Eritrean People!
Warsay Adhanom