The Dilemma of the new Graduates in Eritrea
Assenna.Com Commentary Government print media is filled with 'graduation' stories these days.  The 'Institute of Technology graduates 1463 students', 'College of Health Science graduated 566 students', 'Halhal School of Business and Accounting graduates 315 students', 'College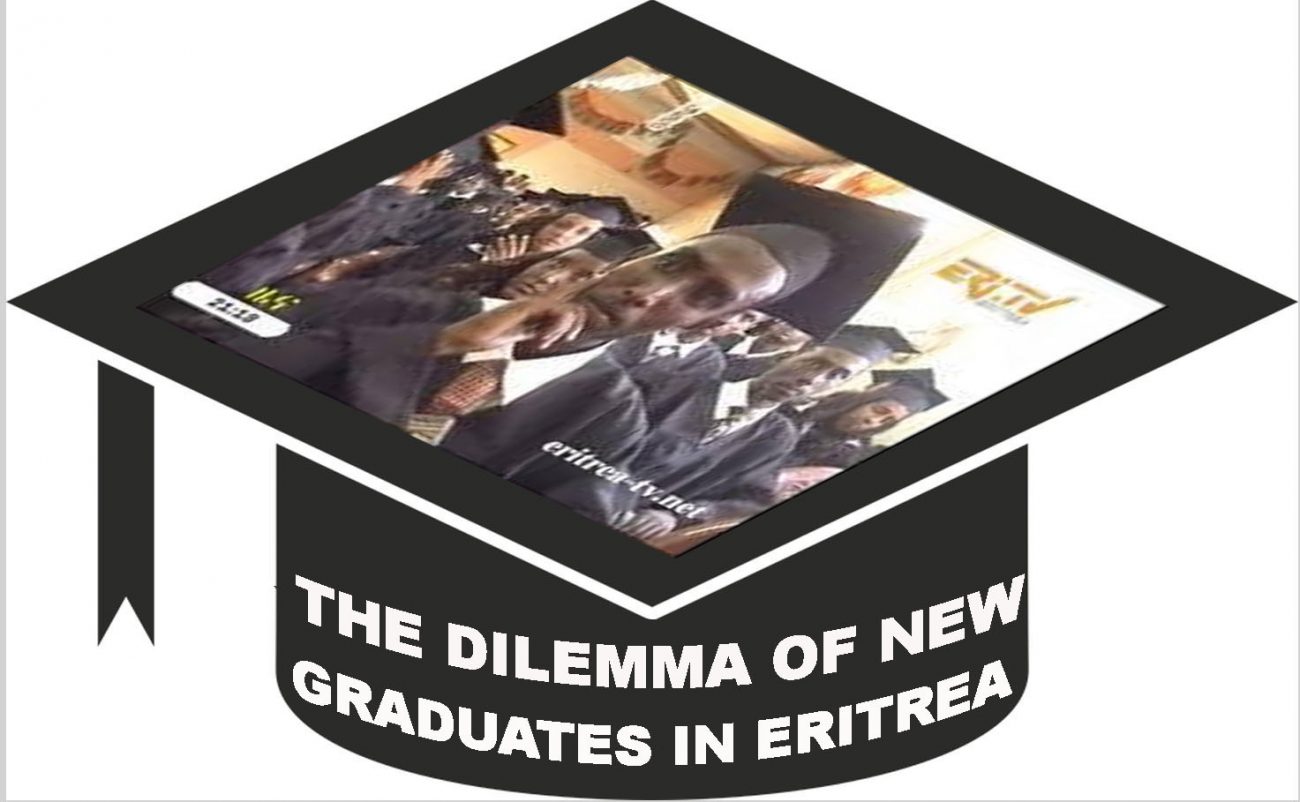 Assenna.Com Commentary
Government print media is filled with 'graduation' stories these days.  The 'Institute of Technology graduates 1463 students', 'College of Health Science graduated 566 students', 'Halhal School of Business and Accounting graduates 315 students', 'College of Arts and Social Science graduates 281 students' and so forth.  During ceremonies, numerous representatives of the graduates 'commend the opportunity given to them by the government'.  Their statements take the familiar line of coerced promises – readiness to live up to expectations.
It is fascinating to witness how every graduation ceremony is enveloped in utter government hype. Irrespective of the hoopla, the facts on the ground is quite different.  Actually, the situation for the graduates has remained tragically static for decades, with no end to years of servitude. The graduates have grown up in a country without a constitution.  They have grown up in a country that offers them a bleak future.  The system around them, one that depletes them of their energy, enthusiasm and goodwill, continues to churn out 'graduates' by the thousands every year.  What happens to them after graduation is indeed a sad story.
The new graduates were born after independence.  The majority were toddlers when Eritrea plunged into a slippery slope from which it failed to recover.  If they are asked who Astier Fissehatzion or others who have fallen victims to the regime's draconian nature they will simply shrug off the question.  They have no idea of the tragic episodes that ruined the country under the leadership of the only person they have come to know in the country. They have grown watching the images of Isaias Afwerki day in and day out as if he were totally committed to their wellbeing.  Government programmes which always include stories that attempt to embellish the president's image and prop up his inner circle have impaired their senses.  They have grown accustomed to the dreary way of life that is filled with pitfalls on a political landscape devoid of nurturing qualities. In Eritrea, it has been too easy for propaganda to work, and of course, dissent to be mocked. Eritrea is now geared to a 'Sawa' economy bred in an artificially induced psychosis of 'nationalist' hysteria and an incessant propaganda of the 'greatness of its youth'. The sad part of the story is that it quickly dawns on the new graduates that they are merely stuck in the so called 'Eritrean development project'.
Soon after graduation, the graduates take matters into their own hands.  They, like their predecessors, disperse and follow escape routes to Ethiopia, Sudan, Djibouti, the Sahara desert, Libya, Egypt, Israel and other parts of the region.  As we have been witnessing it for years, many of the new graduates will end up in the shores of Europe.  Sadly, that is what happens to the graduates of Eritrea.