Strategic Priorities to save our Eritrea
Strategic Priorities to save our Eritrea By Tesfai Yitbarek 10-04-2013 The Diaspora Eritrea-groups and our relations within,  is full of  antagonism and rejection of each other, this includes all sort of political and civilian and/including humanitarian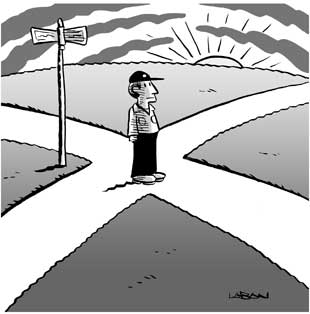 Strategic Priorities to save our Eritrea
By Tesfai Yitbarek 10-04-2013
The Diaspora Eritrea-groups and our relations within,  is full of  antagonism and rejection of each other, this includes all sort of political and civilian and/including humanitarian organizations. One might be puzzled by the Diaspora circular movement, with a radios of x-miles but not touching the center of the grievances .i.e. Highdef/PFDJ, consequently the Diablo, PIA is kept loose. What should be done to remedy the indefinite turn on our own circular orbit?
There should be a path at where we can evade at one time and miss the vicious circular orbit or make it parabolic one. To my concern there is always  a very important link missing from all of us; the Missing Link………. A Strategy of fighting against the tyranny who is causing all the havoc and destruction in our country and above all the cohesions of our social fabrics as a nation and as family of  human beings. I choose to  name the missing link, a mariners' ring-shackle, but not….. the shackle.
Although the ENCDC was given a major card to play a positive role in the form of bringing a speedy change in Eritrea; after nearly a year  and half it is way beyond the promised achievement, contrary to the assignment it was given by the member organizations and individual participants. What is wrong with the ENCDC then? Simply it does not set the priorities required to make the job easy.
Definition & requirements of Strategic priorities:
All subsequent operational or tactical planning and resource allocation is based
on strategic priorities.
A broadly defined objectives that a political organization as well as a civic organization engaged in bringing changes to a society of a certain strategic area, must achieve to make its strategy succeed. The Strategic objectives that need to be ranked by their importance in achieving the strategic goals must be in return prioritized.
Strategic  objectives are in general, externally acquired  financial resources and Human resources from within. It is like a marketing strategy in dealing with Strategic Priorities that we focus in bringing the desired changes by the stakeholders.
To some up the strategic priorities we can put certain major classification of our priorities;
1.Development of a new skills and methods desired to facilitate the required management.
2.Developing a new Plan or innovation to develop a visionary working methods.
3. Human resources: selecting and forming groups or committees
4.Financial resources: identification of resources of capital and their use.
and finally
5.Social responsibilities : awareness and responsibilities to the effect on the wider community or stakeholders.
All the above mentioned must be accompanied with time limits, efficiently use of the recourses relative to the outputs.
Let us take our Diaspora Strategy in achieving change in the home country through a united Eritrea-organization that includes all existing political and civic organizations (individuals as well).
What are the Strategic priorities of the organization? Community based cooperation or a platform of all the different groups who are separately engaged in opposition to the dreadful  regime in Eritrea? Or listing requirements through a  platform that manages the job of strategic objective and strategic priorities.
How do we face then the challenges we  meet while listing our priorities?; Do we need a strategic relation with others or do we  have to do it all alone what ever human energy it may cost us?
The  answer to all these questions must be carefully given a consideration  and reviewed from time 2time.The requirements for the Strategic objective and strategic priorities, at the end  must be accompanied by a Strategic Planning.
What is strategic planning? Systematic process of envisioning a desired future, and translating this vision into broadly defined goals or objectives and a sequence of steps to achieve them. In contrast to long-term planning (which begins with the current status and lays down a path to meet estimated future needs), strategic planning begins with the desired-end and works backward to the current status. At every stage of long-range planning the planner asks, "What must be done here to reach the next (higher) stage?" At every stage of strategic-planning the planner asks, "What must be done at the previous (lower) stage to reach here?" Also, in contrast to tactical planning (which focuses at achieving narrowly defined interim objectives with predetermined means), strategic planning looks at the wider picture and is flexible in choice of its means.
One has to ask the following  to see the immediate solution to our problems.
1.Is it achievable with the present condition of Opposition groups way of handling the priorities?
2.And what are the Strategic priorities laid down by the opposition at present?
3.Have we the subsequent capacity to have a workable Strategic plan based on our priorities to forward our struggle against the tyrant? Do we have already a plan B at hand?
The Strategy and Tactics of united forces for change should elaborate, on the objectives, drivers and tasks of the Eritrea National Conference for Democratic Changes (ENCDC) in the current phase. In this Strategic Tactics, we need that although we are still in a process, the task is no longer simply to consolidate and expand the hold of the democratic forces on levers of (state) power, but to decisively tackle the task of building a National Democratic Society. Put positively, to build a national democratic society that abolishes these sources of social conflict, we must ensure:
*A united and democratic state based on the will of all the people, without
regard for ethnicity, sex, belief, language, or geographic location;
A dignified and improving quality of life among all the people by
providing equal rights and opportunities to all citizens;
•The restoration of the birthright of all peoples or nationalities regarding access to
land and other resources.(here: I see similarities with the Strategy-Adi from ECP from Hiruy Tedla Bairu)
•Affirmative action and redistribution to include those excluded by
PFDJ leadership; and
•The eradication of inequalities between ethnic groups & other unproductive relations, to correct the historical injustice and as a prerequisite to economic transformation and growth including Diaspora groups.
 Access to quality education for all is critical not only to economic and social
development, but also a key instrument of social mobility and addressing inequality.
Unless we are able to tackle this head-on today, we will continue to subject the majority of local Eritreans.
God bless Eritrea
T.Yitbarek
Boerhaaveplein 180
3552 CT Utrecht
The Netherlands.
Telphone +31 308892390