Six beneficiaries of international protection leave Malta for Germany
Two families from Somalia and Eritrea who had fled from the Libyan crisis last year and were subsequently given protection in Malta, left the country this afternoon to start a new life in Germany. The German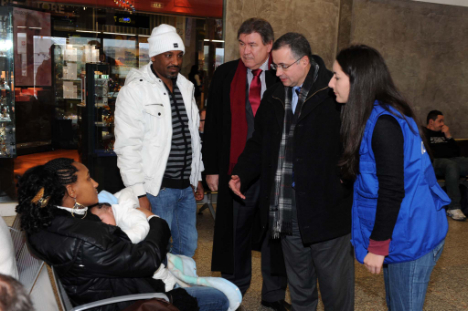 Two families from Somalia and Eritrea who had fled from the Libyan crisis last year and were subsequently given protection in Malta, left the country this afternoon to start a new life in Germany.
The German Federal Office for Migration and Refugees will assist the six persons in the coming months to integrate in Germany, a process which was initiated in the past weeks ahead of their departure from Malta.
The migrants were seen off by the Minister for Home and Parliamentary Affairs Carmelo Mifsud Bonnici.
This reallocation of these persons falls within the framework of a commitment made by Germany in 2011 to give an opportunity to relocate there to persons who had been granted international protection by Malta. Today's departure follows another one to Germany of around 150 asylum seekers which took place in November.
Other European countries have also committed themselves to relocate beneficiaries of international protection from Malta, as part of the European Union's Reallocation Project for Malta (EUREMA), or on a bilateral basis. These include Bulgaria, Denmark, Germany, Hungary, Ireland, Lithuania, Poland, Portugal, Romania, Slovakia, Spain, Switzerland and The Netherlands. The EUREMA Pilot Project was set up in 2009 by the European Union specifically to deal with the high pressure that Malta was experiencing on its asylum systems. The project was extended in April last year following the start of the Libyan crisis.
(Photo – DOI – Jeremy Wonnacott)
by di-ve.com