SIENNA JACOB: To Whom It May Concern
+44 7400 803206 siennajacobphoto@gmail.com       www.siennajacob.com To Whom It May Concern: I am a Photojournalism and Documentary Photography student at the University of the Arts London. This year my course is collaborating with Amnesty International, assigning a few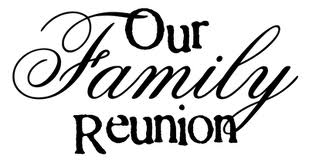 +44 7400 803206
siennajacobphoto@gmail.com
      www.siennajacob.com
To Whom It May Concern:
I am a Photojournalism and Documentary Photography student at the University of the Arts London. This year my course is collaborating with Amnesty International, assigning a few students with a documentary project created by the organization.
Amnesty International is currently working on a campaign called Families Together; focused on raising awareness of the United Kingdom's strict refugee family reunion laws. Currently, sponsorship is only allowed for spouses and children under 18. Refugee children have no reunion rights and cannot bring their families to join them.
"Amnesty 'Families Together' campaign is putting pressure on the UK government to allow more refugee families to be reunited in the UK, without the need to make dangerous, often life-threatening journeys."
These restrictive laws severely affect Eritrean refugees in the UK, and I want to document these issues from their perspective.
I would like to get in contact with a few Eritrean families who have experienced the difficult journey to the UK and the process of reuniting their family. Although this is a very sad experience, my goal is to document the wonder of family life.
If you know of any families that would be interested in participating in this project or have any advice on how I can get in contact with families, please contact me! For more information about the Families Together campaign, visit: http://refugeestogether.co.uk/#home-wRR7oruMi0
Thank you,
Sienna Jacob
+44 7400 803206
siennajacobphoto@gmail.com
www.siennajacob.com