Serious concerns about the deteriorating health & welfare of the 5 Eritrean refugees detained in Cairo – Call for Action
Serious concerns about the deteriorating health & welfare of the 5 Eritrean refugees detained in Cairo - Call for Action Serious concerns have been raised about the health & welfare of five Eritrean refugees detained in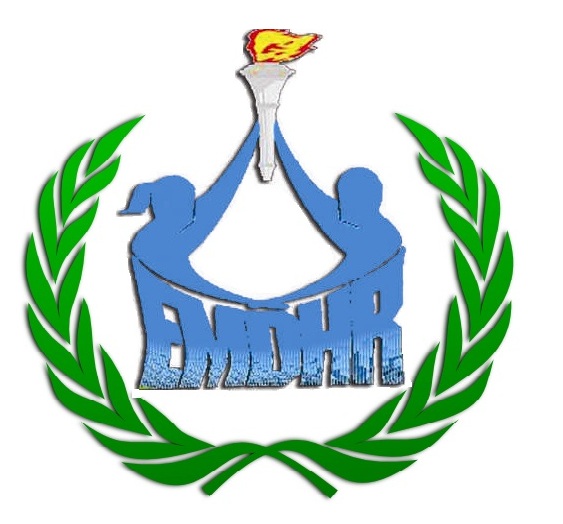 Serious concerns about the deteriorating health & welfare of the 5 Eritrean refugees detained in Cairo – Call for Action
Serious concerns have been raised about the health & welfare of five Eritrean refugees detained in Cairo by Egyptian authorities since July 21, 2019.
On July 21, 80 Eritrean refugees and asylum seekers were arrested in Cairo following a peaceful protest by more than 500 Eritreans outside the local UNHCR office. The situation was instigated by UNHCR staff calling riot police who unlawfully & violently broke up the protest. Since then, most of the detainees have been released, though five remain in detention.  Those still detained are:
1 Abdulhadi Mohammed Hamid
2 Denden Isamail Abubeker
3 Feday Yemane
4 Hermon Goytom
5 Yonatan Bimnet Gebremedhin
The grievances of the Eritrean Community in Egypt relate to their frustration at the maladministration, inefficiency and overall lack of protection and assistance they were receiving from the Cairo Office.  In a letter to UNHCR dated 20 July, the refugees also requested an investigation into allegations of corruption by UNHCR staff. Their specific concerns, grievances and demands were outlined in the letter and included:
Registration: Delays and repetitive postponement of appointments for newly arrived asylum seekers;
UNHCR office not providing ID cards to most unaccompanied minors; thus they don't receive any educational grants and financial assistance;
Delays & discriminatory practices by UNHCR against Eritreans in relation to refugee status determination (RSD), leading to stress & uncertainty for claimants and their dependents;
Restrictions on the rights of refugees and asylum seekers in Egypt detrimentally affect their livelihoods as they limit the possibilities of being employed and access to basic education.
Inadequate protection for Eritrean refugees in Egypt, who are subjected to xenophobic abuse & violence, without adequate provision for legal recourse.
Unavailability of financial, security and welfare assistance from the UNHCR and its partners.
UNHCR hotline not functioning; refugees unable to access support in the event of an emergency.
[To read the full letter by the Eritrean Community in Egypt, click here]
We have received reports that the health of the detained 5 has severely deteriorated since their detention. As well as the physical symptoms and pain they are experiencing, detention has taken a toll on their mental health, with some detainees displaying symptoms of depression. One detainee is reported to be experiencing bloating, severe pain and insomnia. Their condition is undiagnosed as they have received no medical assessment.
It is unacceptable that UNHCR have not provided legal representation for the detainees, despite their written assurances in July. Instead, legal assistance has been provided courtesy of an NGO.
We Eritrean justice seekers demand the following:
We call for the immediate release of the 5 Eritreans unlawfully detained for peaceably exercising their rights of freedom of expression and assembly;
We call on the Egyptian authorities and UNHCR to ensure the 5 receive immediate medical assistance;
We call on UNHCR to provide legal representation for the detained 5 and ensure due process is upheld;
We call for an end to the arbitrary trial extensions being imposed by the Egyptian courts, which are taking their toll on the mental health of the detainees.
We call upon UNHCR to:
Fulfil its mandate to provide protection and assistance to Eritrean refugees in Egypt;
Ensure the needs of Eritrean refugees, are met including food, shelter, security from trafficking and other situations that exacerbate the vulnerability of these refugees;
If UNHCR cannot ensure the safety and welfare of Eritrean asylum seekers and refugees in Egypt, active steps must be taken to resettle the refugees in a third country where they will receive legal and physical protection, including access to civil, political, economic, social and cultural rights similar to those enjoyed by nationals;
We call for a full and transparent investigation into allegations of corruption, maladministration and mistreatment of Eritrean refugees by the UNHCR Cairo office. The urgency of this is heightened by the damning findings of widespread corruption and exploitation of refugees by UNHCR staff in Khartoum and raises questions about oversight by UNHCR of its local operations.
It is not a crime to be a refugee; vulnerable people who have fled war, human rights abuses and persecution deserve protection. This case clearly highlights the criminalisation of refugees and the total disregard for their wellbeing by those entrusted to protect them.
Action
In the absence of a functioning government in Eritrea, it is our duty as Eritreans to raise our voices and ensure we campaign, protest, support and defend Eritrean refugees in Egypt, Libya, Sudan, Israel, Ethiopia, Uganda and anywhere we hear their cries.
You can help us spread the message of the Eritrean 5 via social media by using the hashtags #WhereIsUNHCR & #FreeTheEritreanFive. Make sure you @ relevant bodies such as @UNHCR, Amnesty, Human Rights Watch and media organisations.
#Yiakl to the suffering of Eritrean refugees!
#Yiakl to the root cause of the Eritrean youth exodus!
Eritrean Justice Seekers
17 August 2019