Sanctions on Eritrea – UN Security Council Resolution 1907
11 November 2018 Sanctions on Eritrea UN Security Council Resolution 1907 In 2009 the UN Security Council adopted Resolution 1907, which imposed on Eritrea an arms embargo and targeted sanctions, including travel restrictions and asset freezes. The resolution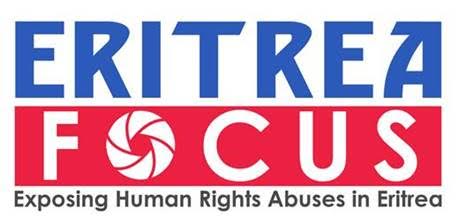 11 November 2018
Sanctions on Eritrea
UN Security Council Resolution 1907
In 2009 the UN Security Council adopted Resolution 1907, which imposed on Eritrea an arms embargo and targeted sanctions, including travel restrictions and asset freezes. The resolution noted that Eritrea had "provided political, financial and logistical support to armed groups engaged in undermining peace and reconciliation efforts in Somalia and regional stability", and had failed to withdraw its forces following border confrontations with Djibouti.
The resolution was supported by the African Union, from which Eritrea withdrew in protest.
Current developments
On Wednesday 14 November, the UN Security Council is expected to consider lifting sanctions on Eritrea. A November 2018 Monthly Forecast of 'Expected Council Action' noted that the mandate of the Somalia and Eritrea Monitoring Group (SEMG) will expire on 15 November, and is due for review.
On 6 November, Reuters reported that it had seen a copy of a British-drafted resolution for the Security Council proposing the immediate removal of the arms embargo and sanctions, and encouraging Eritrea and Djibouti to work towards normalizing ties and settling their border dispute.
UK Government response
On 18 October, in response to a Written Question from Lord Alton (HL01530), Lord Ahmad said that the UK Government has "seen no evidence of any human rights reforms in Eritrea", and that the Minister for Africa had "raised [its] concerns on the human rights situation" with the Eritrean Foreign Minister.
On 24 October, Sheila B Keetharuth, UN Special Rapporteur on the situation of human rights in Eritrea, told the 73rd session of the General Assembly that in Eritrea the "patterns of human rights violations…persist", including "incommunicado and arbitrary detentions, deaths in custody, enforced disappearances, breaches of the rights to freedom of expression and religion, among others".
In light of this assessment that nothing has changed in Eritrea following the peace initiative signed with Ethiopia in July, Eritrea Focus calls upon the UK Government to explain its position on sanctions against Eritrea, and whether it supports a vote at the UN Security Council in favour of removing sanctions, and on what basis such action is justified.
Habte Hagos
Email: info@eritrea-focus.org
Web: www.eritrea-focus.org
——————– END ————————